As a fearless journalist and poetry editor during the Khruschev era and a poet himself, Lev Ozerov (1914-1996) was a courageous figure in mid-20th century Russian literature.
Ozerov's edition of Pasternak's Shorter and Longer Poems (1965) ushered in the controversial writer's posthumous "rehabilitation". This was following the Dr Zhivago scandal of 1957-1958, which had led to Pasternak's expulsion from the Writer's Union. Pasternak was author of the classic novel which has endured despite the trouble and despite its celebrated anachronisms.
The poet and editor was born Lev Goldberg into a Ukranian-Jewish family - Ozerov was a pseudonym. A fearless crusader for free speech, in time he "broke the blockade" around Anna Akhmatova, as the poet herself phrased the result of denunciation by Stalin's director of cultural policy, Andrey Zhdanov.
Ozerov enjoyed fame as a poet himself and was revered for his translations from Yiddish, Hebrew, Ukrainian and Lithuanian literature. Portraits Without Frames (Portrety Bez Ram in Russian) was published in 1999, three years after the writer's death. It comprises some 50 poem-portraits in free verse of prominent figures, mostly drawn from the Russian artistic realm, some of them the poet's friends, some avowedly not.
The poems were translated by Maria Bloshteyn, Robert Chandler, Boris Dralyuk and Irina Mashinski. These accessible verses are in the main passionate homages to the poets and artists whose work he knew, along with a tribute to the deceased short story writer Isaac Babel, whom Ozerov first read as an awestruck 15-year old. Babel was a fellow Ukrainian Jew and a victim of Stalin's purges, who was shot dead in 1940 at the age of 46. There are also a number of poems dedicated to Yiddish poets executed in August 1952 - in a cruel twist of fate, Stalin turned against the very Jews who had bravely fought with their fellow Russians against the Nazis. The author pays tribute in affecting verse to visual artists and performers, and to composers such as Vladimir Tatlin and Dmitry Shostakovich.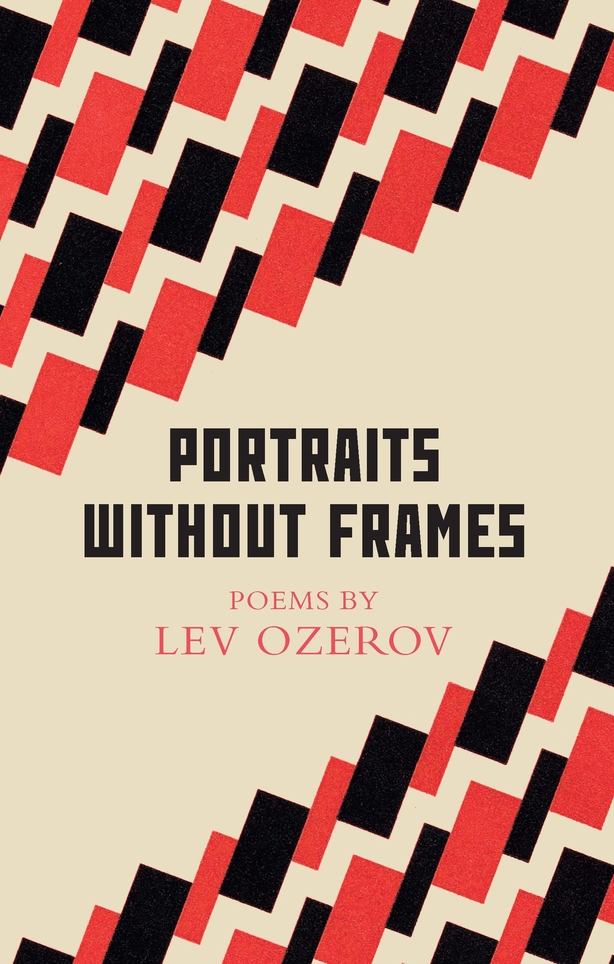 Ozerov had compassion and understood that survival for many during the Soviet decades often involved the kind of compromise that many Russians would denounce come the late 1980s and 1990s when the walls were tumbling down.
The head of the Writer's Union, Alexander Fadeyev, shot himself when the crimes of the Stalin regime came to light under Khrushchev. Ozerov's poem concerning the literarature commisar appears to veer between sympathy and a certain veiled contempt. I have thought a lot about Fadeyev, / Suicide is never/for a single reason./If someone shoots himself,/ it is always/ for at least a dozen reasons.
In the poem in question, the poet recalls his last meeting with Fadeyev's lover Klava, and the mounds of letters written to her by him which she has brought to show him. Her weeping is in such an unstoppable flow that `she is no longer crying' but is submerged by a deluge of tears.
"They are colloquial, incidental, but – true to their genre - remarkably exact and rich in tone,'' writes Boris Dralyuk in his introduction to the poems. In sum, Portraits Without Frames is a hugely appealing collection which affords an incisive picture of constrained and coded Russian intellectual life during the early twentieth century.