Isabel Archer, the protagonist of Henry James' best-known novel, The Portrait of a Lady comes back to (literary) life in John Banville's sequel, now out in paperback.
The original novel, The Portrait of a Lady was first published as a serial in The Atlantic Monthly and Macmillan's Magazine in 1880–81 and assembled for publication within bound covers in 1881. As many a Leaving Cert student will recall, The Portrait of a Lady tells the story of the independent-minded young American woman, Isabel Archer and her ill-starred adventures in Europe.
The wealthy Isabel marries the crafty, conniving Gilbert Osmond. However, the relationship hits the rocks when Isabel becomes aware of the conspiracy between her elderly husband and his partner, the nefarious Madame Merle, to get their hands on her money.
Both characters covet Isabel's wealth, but so perfectly evil are they in Banville's direct sequel that the reader almost forgets the money. Instead, one marvels a little at how both Osmond and Merle could be such wholly odious characters preying on an utterly decent young woman. Indeed, they bear distinct resemblance to those stage villains that populate the Benjamin Black stories, penned by the Wexford author in his crime-writer guise.  
In Mrs Osmond, Banville follows through faithfully with a narrative tone that mimics James' so-called 'middle period' in a compelling story which sees Isabel confront her estranged husband and his partner. There are wonderful depictions of Florence particularly, and the key scene where she confronts her husband takes place at his apartments on the hill of Bellosguardo, overlooking the city and the river Arno.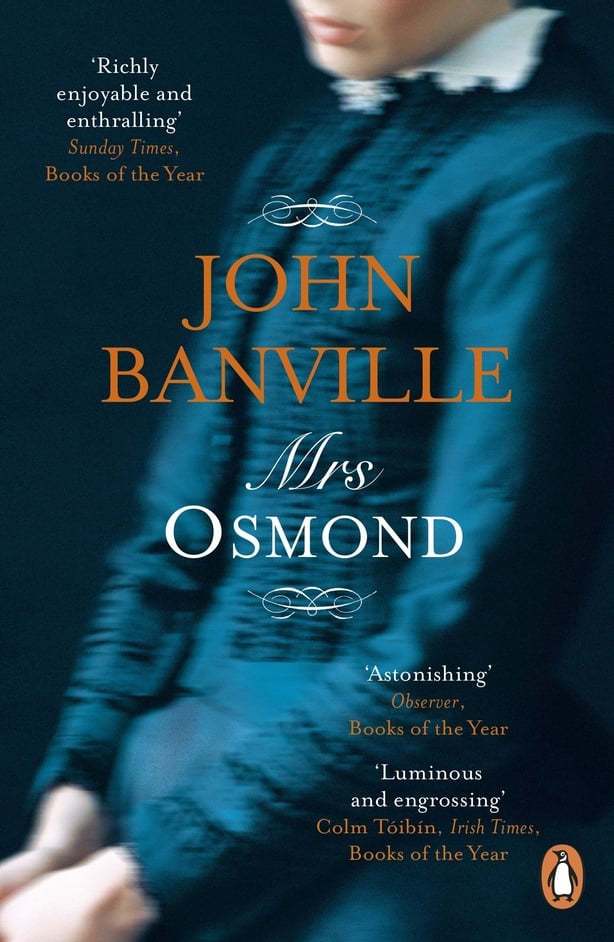 It is indeed a brave authorial feat to adopt the literary mannerisms and tone of an established predecessor and carry it off with style and aplomb as Banville does in Mrs Osmond, which runs to 376 pages. This isn't the first occasion that the author has taken on the voice of another celebrated author, and his Raymond Chandler/Phliip Marlowe novel, The Black-Eyed Blonde was particularly strong. 
Moreover, getting the period right, as the author appears to do, must itself pose particular trials. Yet it is remarkable the ease with which Banville paints his canvas in sometimes intricate detail. He knows the transport arrangements of the time  - there is a lot of movement – he knows the foodstuffs, he has the Jamesian ear for particularly resonant and meaningful dialogue. Moreover, he can see right around the interiors of hotel rooms and lodging houses of the late nineteenth century.
Mrs Osmond is a particularly vivid portrait, told with the narrative fluency that marked James' original novel before the great stylist became cerebral in more challenging, late-period work such as The Ambassadors and The Golden Bowl. 
Read an interview with the author concerning Mrs Osmond here