It has been a long time since I've read Patricia Scanlan, so I'm looking forward to getting stuck in over the Easter weekend, but it's Easter Monday night and I'm only starting, and I promised to have a review written by week's end.
Worry not, hours later I'm still wide awake and 300 pages in, totally engrossed in the lives and loves of the people who live and work in La Joya de Andalucia, a luxury apartment complex in southern Spain. Scanlan's strength has always been her characterization. You can picture these people, and feel comfortable with them very quickly.
The characters are a mixed bunch – Irish, American, German and Spanish, grappling with the fall-out from the post- Celtic Tiger crash and its Spanish equivalent. As the novel begins, the holiday complex is about to open for business and community manager Constanza Torres is ready to welcome her owners.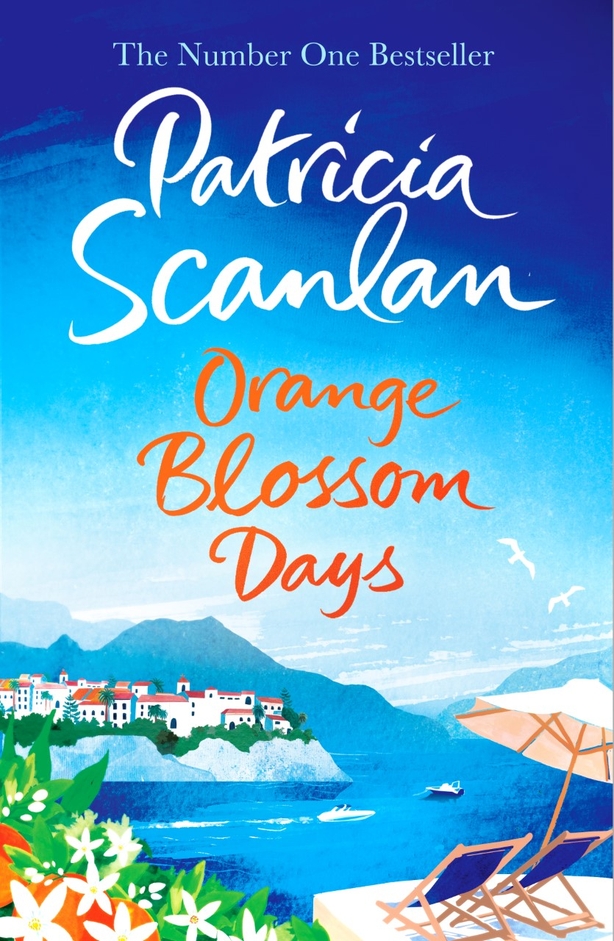 The first couple we meet are an Irish couple, Anna and Austin McDonald, who have retired early to enjoy their sixties and the fruits of their labours with many 'orange blossom days' in the south of Spain. However, life has a way of interfering with the best laid plans, and the dream doesn't quite become the reality (no spoilers.)
The stories of the friends and enemies they make on their journey bring in the other characters: Sally-Ann and Cal, Jutta and Felipe and Eduardo and Consuela. Suffice to say there are many twists and turns, with most stories tied up by the end, though a couple of threads are left hanging.
I did note one person complaining about her translating the Spanish. This is a no-win situation, I had similar feelings while reading a book about Irish recently - do you put readers off if you don't do it, or do you presume that if people are interested enough to engage with the book, they'll consult the dictionary (or indeed Google Translate)?
Not that Patricia Scanlan will worry unduly about putting people off. She has now written more than 20 best-selling novels. It was like re-discovering a dear, old friend – I won't leave it as long again.