Anna Joyce analyses the latest episode of RTÉ's essential podcast series, GunPlot - listen above.
We now arrive at the third instalment of GunPlot, an eight-part podcast from RTE's Documentary On One, unwrapping the 1970 Arms Crisis. Thus far, we've witnessed everything from an IRA standoff to a possible political coup, but this week things will take a drastic turn….
If you've been tuning in religiously you might recall a mysterious note about a "plot to bring guns into Ireland illegally" which was delivered to the Taoiseach in Episode One. Well, now that "plot" will finally start to come together, while simultaneously crumbling…..
It's a long story, but may involve airport shenanigans, covert rendezvous, and a government-within-a-government, making it the Hamlet of political plot twists.
And if you want a double dose of the Arms Crisis, flick onto RTÉ Player to watch GunPlot, the made for television documentary.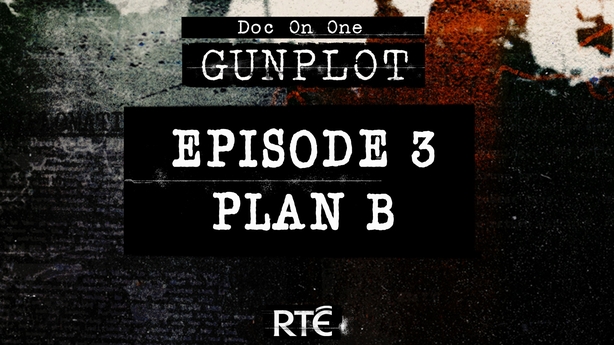 Before I break down the best bits of this week's episode, please remember that the series is still in production. If you have any tip-offs or family heirlooms acquiring dust (think documents, tapes, or anything Arms-related) then forward them, with haste, to documentaries@rte.ie.
Because the brilliance of real-time, documentary-making is that anyone can crack open a 50-year-old controversy.
As always, if you have yet to expose your ears to GunPlot then turn back now (and start streaming) before things get confusing.
The Haughey Brothers
This week's tale begins at Dublin Airport in September 1969. A man is erratically driving a small pickup truck as it is "swaying from side to side". But before you judge his motor skills, it is tricky to balance a vehicle that is brimming over with boxes of guns for the IRA.
How, might you wonder, did this volatile weapons chauffeur make it through customs? Well, it helps if you're Jock Haughey, the brother of Charles Haughey, the Irish Minister for Finance.
To be clear, this shipment of guns is not part of the GunPlot which makes up this series, but it did take place due to the attacks on Catholics in the North.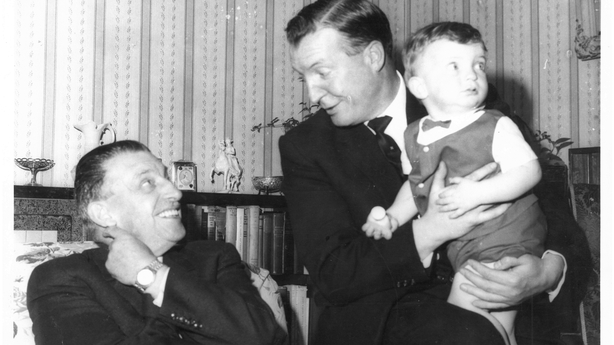 It's A Rich Man's World
In 1969, Charles Haughey was on a high, newly-reelected and master of "a very grand new home". But how does a man from humble origins, on a government salary, end up so well-heeled? That is exactly what people asked in 1969. To be precise they quizzed Mr. Haughey on the sale of his family home which was rezoned for development, a deal from which he profited handsomely. He also managed to sidestep taxation on the sale due to changes he enacted as Minister for finance.
He then purchased a mansion on 250 acres just outside Dublin. He even offered a tour to a TV crew. The ostentatious splurge garnered him the title "Squire" Haughey, but he did put the extra space to good use. In the Autumn of 1969, Mr. Haughey held a meeting with Captain Kelly and his superior officer Colonel Hefferon at his new residence.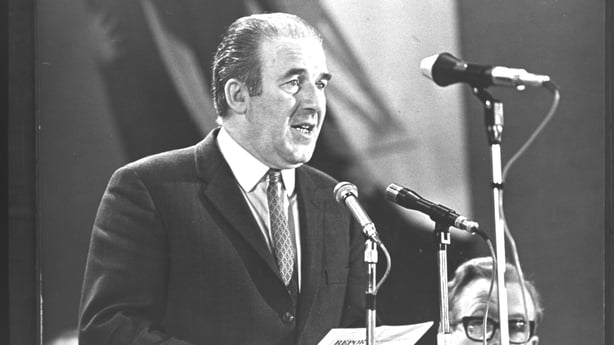 Back To Blaney
The leading man of episode two, Neil Blaney makes a reappearance this week. By September 1969 Captain Kelly was having weekly meetings with Mr. Blaney. If you recall Mr. Blaney and Mr. Haughey had access to a cool £100,000 to provide relief to the North.
Mr. Blaney used to call Captain Kelly "my wee man". But Mr. Blaney wasn't Minister for Defence and Captain Kelly wasn't a top officer, so why were they, chums?
Captain Kelly's superior Colonel Hefferon told him to communicate directly to Ministers and report back. As for Mr. Blaney, his son, described him as a "very determined, very loud, driven, a man with great conviction", so perhaps he didn't take no for an answer.
Also, that anonymous note you've heard so little about well it mentioned three people by name: Blaney, Haughey, and Captain Kelly. And that is the faithful trio that would find themselves accused a year later.
Dual State
The other unorthodox element to the Kelly, Haughey, Blaney alliance is that it was never formally agreed upon. There is no written record of the arrangement and while some cabinet ministers concede they knew about Captain Kelly others denied it. All of this speculation led to the theory that perhaps our two favourite ministers were running a "government within a government". But for more on that theory, you'll have to hit 'Play'.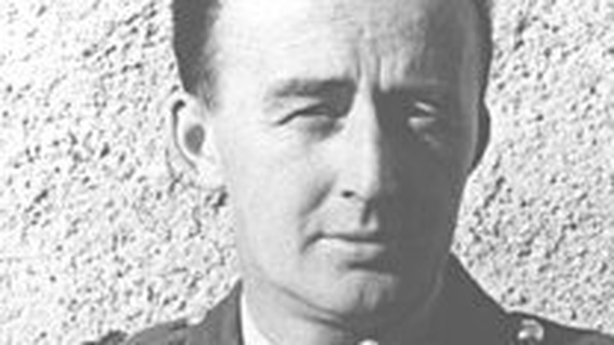 A Schism In The IRA
But why did the Ministers team up with Captain Kelly in the first place? To fill in this blank the podcast takes us back to the opening sequence at Dublin Airport. Rather than give the newly imported guns to the Northern Citizens Defence Committees, or the IRA in the North, they were unloaded by the Dublin IRA and deposited at various arms dumps. And nobody from either group ever saw them. This was due to tense relations between the IRA in the South and the IRA in the North.
And although the motives behind these arms deliveries can seem questionable, Mr. Haughey and Mr. Blaney did want the guns to go to the right people - that is the hands of those who would only use those guns to defend the Catholics in the North and not use them to attack the South.
We need your consent to load this rte-player contentWe use rte-player to manage extra content that can set cookies on your device and collect data about your activity. Please review their details and accept them to load the content.Manage Preferences
Listen: Inside GunPlot - Claire Byrne talks to documentary makers Ronan Kelly and Nicoline Greer
And although the motives behind these arms deliveries can seem questionable, Mr. Haughey and Mr. Blaney did want the guns to go to the right people - that is the hands of those who would only use those guns to defend the Catholics in the North and not use them to attack the South.
The Death Of Jack Todd
The podcast elucidates the normality of violence in the North and spotlights the lives of everyday citizens who suffered or died during the Troubles. In this episode, we hear about the death of a Protestant man named Jack Todd. Mr. Todd was shot as he walked down the street. He had taken part in a meeting with Catholic residents about safety measures to combat mob violence - No one was charged with the killing of Jack Todd.
To this day there are many unanswered questions about his death: did a local Catholic murder him to impede a Protestant takeover of the area? Or was it merely an accidental shooting by an untrained civilian?
Training Day
Training men in the use of weapons in Catholic areas was one of the demands of the Citizens Defence Committees.
And so a group of young Catholics were plucked from the Bogside and brought to the Irish Army's Fort Dunree in Donegal, where they became the newest editions to the Irish Army reserves and promptly provided with weapons training.
This might sound like a logical thing to do, but technically the Irish army was training citizens of a foreign country in combat. And according to civil rights activist Eamonn McCann, there were only about five guns in the Bogside, which suggests it wasn't a crisis response, but rather an acknowledgment by the Irish Army that these men would soon have increased access to firearms.
The setup came to a swift halt when the British Satirical magazine, Private Eye discovered that the Irish Army was enrolling Derry Civilians in Irish Army reserve training.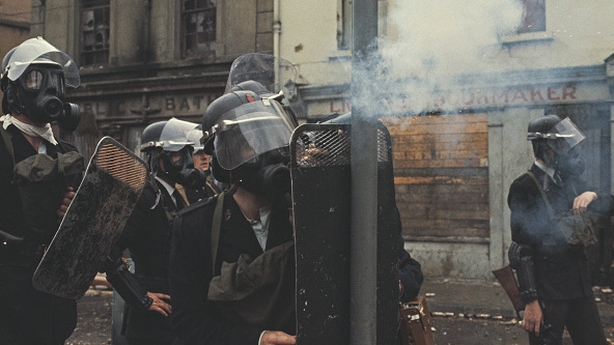 Not Another Berlin Wall
By October 1969 two months after the Battle of the Bogside (see Episode One please and thank you) riots across the North were escalating. British troops poured into cities as churches became the latest targets. In Belfast "peace walls" were erected to separate Catholics and Protestant areas. And while branded a temporary solution, they still stand in 2021.
A Relationship Soured
The Irish government had multiple meetings with Britain about the situation in the North, but when the Irish reached out to the United Nations General Assembly for assistance the British scuppered their plans.
However, Taoiseach Jack Lynch was also publicly changing his stance on the North. In a speech, he said that he did not support violence as a method to achieve Irish unity.
But why were two of his ministers holding court with an Army Captain to arrange a "get-together" with Northern Catholic defence committees to discuss their needs? Or rather their guns.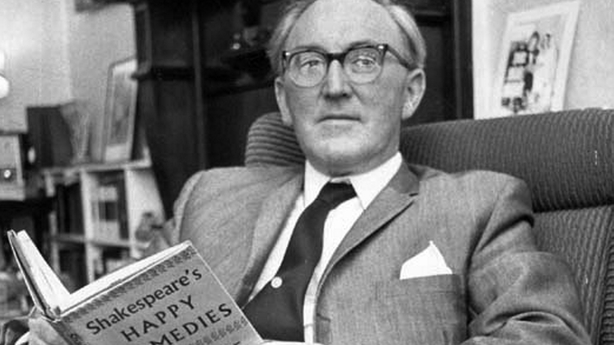 The Introduction Of Peter Berry
A name worth bookmarking from this episode is Peter Berry. He controlled the Garda Special Branch and although a civil servant by title he was one of the most influential figures in 1960's Ireland. Unlike many characters in this series Mr. Berry ardently opposed the IRA.
In 1927 he served under Minister for Justice Kevin O'Higgins, until the Minister was assassinated by the IRA. Mr. Berry was just 19.
While confined to a hospital bed in 1969 he got wind of the Defence committee meeting. He immediately called his favourite former boss Charles Haughey. Clearly, he hadn't been keeping tabs on Mr. Haughey's extracurricular activities…
The Defence Committee Goes To Cavan
The Defence Committee meeting finally took place in Bailieboro, Co. Cavan.
In a 1995 interview, Captain Kelly said "We had a long discussion. And the purpose of my meeting them was to find out from them for what they really wanted arms, if the government was going to give them arms."
But while making arrangements to finance their arms Captain Kelly had a thought: what if they used the weapons against the Irish Republic instead? For the full scoop on that infamous meeting, start streaming episode three of GunPlot...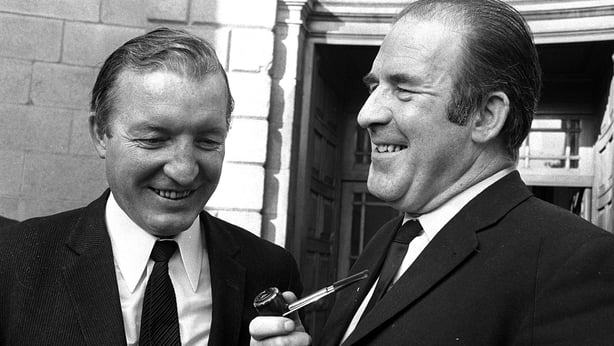 A Case For The Keystone Cops
Captain Kelly's Defence Committee meeting was spotted by an off-duty Garda at the hotel in Cavan. The officer had been enjoying some liquid refreshment and decided to dash into the reception area and yell this classified information down the line to Dublin headquarters.
In any event, the Garda Special Branch was already aware of the gathering. And when their reports reached Peter Berry he knew two things: Charles Haughey did nothing to prevent the meeting, and he would have to go a step further and call in Taoiseach Jack Lynch.
But what would Jack Lynch do with the knowledge that "his government and the Irish Army were playing a dangerous game dealing with subversives"? For that nugget of information, you'll have to hold tight for Episode Four of GunPlot...
Catch up with all the episodes to date of GunPlot here.