Thin Places, Kerri ní Dochartaigh's debut work, a mixture of memoir, history and nature writing, demonstrates that she is in possession of the gift of storytelling, using it to explore how and to what extent our place of origin informs our identity.
Kerri Ní Dochartaigh's grandfather had a knack for storytelling. Born the same week as the Irish border, it was inevitable perhaps that the yarns he spun were often about place, and these resonated strongly with his granddaughter.
'His most affecting tales, ones he gave me that shaped my life, were about place, about how we relate to it, to ourselves and to one another', she writes. Her memoir Thin Places demonstrates that she is in possession of that same gift, using it to explore how and to what extent our place of origin informs our identity.
Ní Dochartaigh's birthplace is Derry, a border city with a tumultuous past. Growing up at the height of the Troubles, she associated her home place with fear and upheaval. Her parents were an unusual pairing at the time, one Catholic and one Protestant, which gave the family a problematic in-between status in a city that only understood strict division. This is the case even geographically, with the River Foyle bisecting the city, keeping its warring people apart - 'a morphed and unwanted cartography', as she puts it.
At the beginning of Thin Places, ní Dochartaigh writes of her return 'to the land whose suffering I still hold in a cellular, ooxy place', after years spent abroad. She had no intention of ever going back, but the Brexit vote has re-opened old wounds.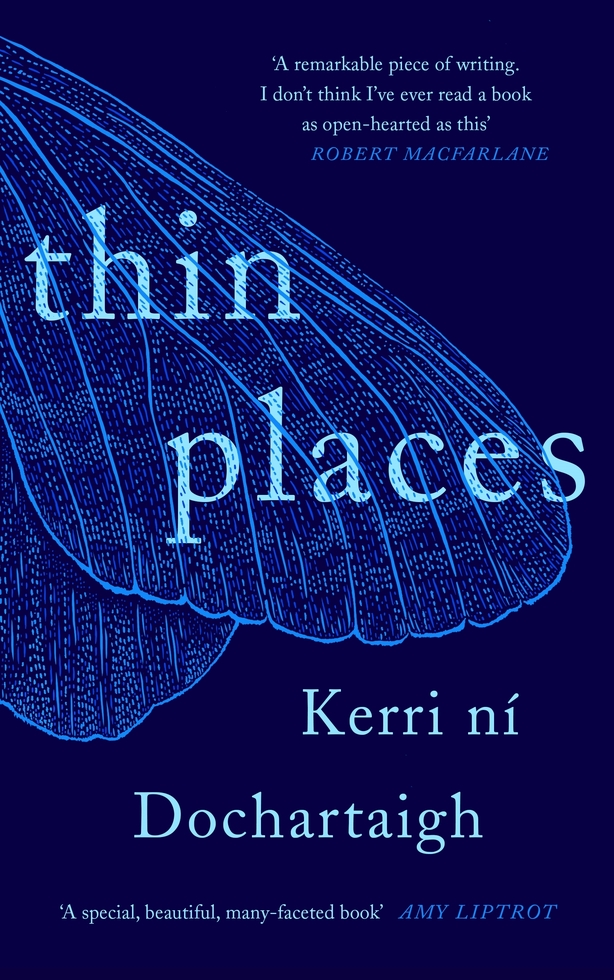 Her hope is to confront the trauma of growing up in a place where violence was a constant threat, and even crossed her threshold on more than one occasion. Her bedroom was petrol-bombed, and a teenage friend was brutally murdered. The family were uprooted often, moving house when things escalated. Her father was carjacked at gunpoint.
She saw a British soldier shot dead in the street. It is no wonder that ní Dochartaigh decides she has had her fill of pain and sorrow. 'No more', she says, 'enough'. It's time to make peace with the past in order to finally move forward; 'I have returned to the site of my trauma and I am allowing the land to hold me in its strong, silent hands', she writes. This will not be an easy journey, though.
Ní Dochartaigh did find solace and distraction in nature from an early age, and this fascination continued into adulthood. She advises parents raising children in similar circumstances to nurture their relationship with the natural world. 'I urge you, find books about wild creatures for them, find them a microscope, a magnifying glass, anything at all that makes the unknown make sense', she writes.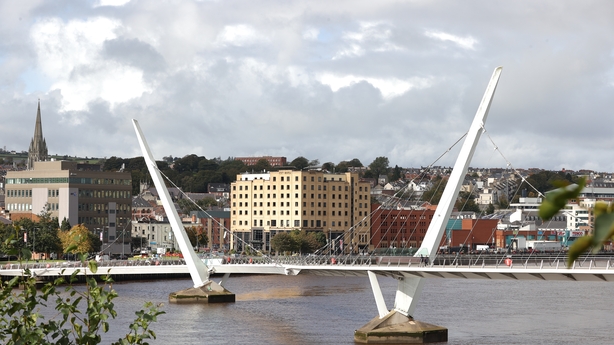 The many harrowing incidents she describes, which resulted in depression and alcohol dependency later on, are beautifully balanced with the mystical encounters with nature she shares. She recalls a rat scurrying into the kitchen of the hotel she's working at.
Human and rodent quietly regard one another, without fear. A dragonfly hovers around her protectively during a particularly low moment. Amazingly, the wailing of mating foxes deter a would-be attacker on a dark Bristol road one night. Moths are a recurring motif also; 'creatures bathed in resilience, brimming with wonder', she calls them, 'I am taken by their inherent ability to endure'.
A butterfly would have been too obvious a choice. Ní Dochartaigh is clearly more interested in underdogs. Just as nature plays a part in her healing, so too does the Irish language, where 'unspoken things still dwell'. Ní Dochartaigh closely examines our native words, both spoken and written, picking them apart.
She finds they often embody their own conflict and resolution, a dual-identity similar to hers. Every word has its past, and a tale to tell if we dig deep enough.'There are stories behind these words, human voices that have known suffering', she says.
In her years away from Derry, ní Dochartaigh found herself drawn to wild and remote countryside, like the Scottish Isle of Mull or the Devon coast. These are the 'thin places' which the book's title references. In Irish folklore such áiteanna tanaí were areas that straddled two worlds, bridging the gap between heaven and earth. Given the divisions that have defined her life, these places understandably provided the most comfort. 'I ran to places that would hold me, like a thing worth being held', she declares.
This book may have been born of a horrendous, dark place, but it winds up somewhere completely different. The writer finds self-acceptance, and even love and pride for Derry, the place that shaped her. Thin Places is a testament to the cathartic power of the written word, of nature and of course, the stories we tell ourselves.
Read an extract from Thin Places here.