Danielle McLaughlin makes the transition from short story to first novel with this family drama set in Cork, where absolutely everyone is flawed, writes Aoife O'Regan
We first meet Art historian Nessa McCormack at her daughter's school, where the teenager has been acting out and her concerned teacher is wondering if all is well at home.
As it happens, Nessa has been struggling to forgive and forget, after uncovering her husband Philip's affair with another school mom. So far, so familiar plot-wise, until we learn that Nessa has some past indiscretions of her own that she's keeping secret. 
'Some things are too late to fix', she reasons, 'all we can do is not make them any worse'. Life is complicated further by the arrival of an odd woman, Melanie Doerr, claiming ownership of The Chalk Sculpture, a celebrated piece of art at Nessa's gallery. Nessa is an expert on the artist in question and his work, and she  isn't convinced at first, but is curious enough to investigate.
McLaughlin's writing introduces a fun bit of lore around The Chalk Sculpture, which depicts a pregnant woman. People have taken to rubbing its swollen belly for luck with conceiving. Robert Locke, creator of the sculpture, has been the subject of Nessa's studies for years. She is interviewing his elderly wife Eleanor and daughter Lottie - who guard his legacy fiercely - with a view to acquiring more of his work.
Locke is pieced together for the reader through memories and anecdotes. We never hear from him directly, and yet he is McLaughlin's most intriguing creation, much like The Chalk Sculpture is his. Talented and handsome, Nessa hero-worships him (Locke even starts to appear in her fantasies) but then she uncovers evidence to suggest he had a narcissistic and controlling side.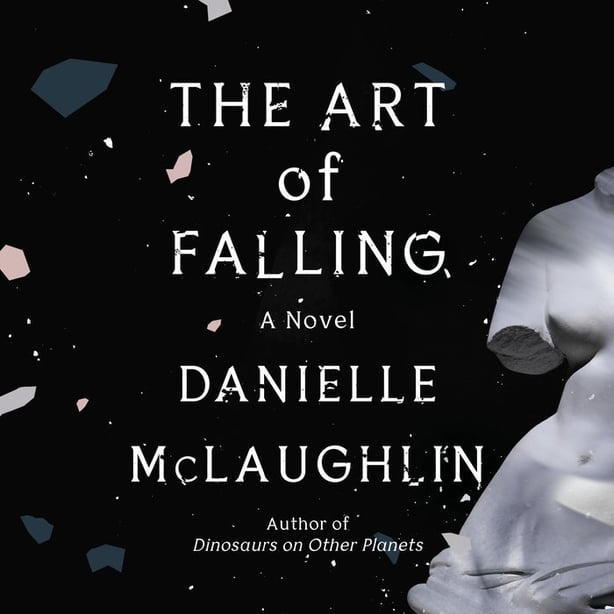 She is forced to consider that he may not be what she and the art community have made him out to be. 'How enormously we delude ourselves', she thinks later in the book. We can take this as a reference to her personal and professional lives, both under considerable strain, but is it also a comment on our tendency to idealise the artist? To impose the meaning that suits our own interpretation?
McLaughlin seems to have a go-to phrase that recurs enough times to be noticeable but not quite annoying - her characters open their mouth 'to say something' and then 'close it again'. She shares inconsequential detail at times, as we are made privy to what is being heated up in the microwave or purchased in the supermarket.
She also reaches for the occasional cliche -'you are way too good for him,'Nessa coos, to comfort her heartbroken daughter. 'He doesn't deserve you.'
We need your consent to load this YouTube contentWe use YouTube to manage extra content that can set cookies on your device and collect data about your activity. Please review their details and accept them to load the content.Manage Preferences
To be fair, she depicts the task of raising a sullen teenager with internet access and changing moods well enough to make it unenviable. The contrast between contemporary Cork city, with its hip art galleries and trendy coffee shops, and the untamed countryside to the west of it is well done. The ethereal Lough Hyne (potential stay-cation destination?) emerges from this book particularly well.
Overall The Art of Falling is difficult to categorise. Northern Irish writer Jan Carson called it 'a delicate slow burn of a novel', which fits well. It is not pacey and twisty enough to label a 'thriller' but it still has an element of intrigue to keep the pages turning. Absolutely everyone is flawed here, and that seems to be purposeful, but we still care about their fates and getting to the bottom of the mystery.
Read an extract from The Art of Falling here