Dispiriting insights into life in India suggest that Megha Majumdar will not be invited to write purple prose for the Bengal tourist authority following her explosive debut novel, which is set against a backdrop of corrupt politics and tension between Hindus and Muslims.
'If the police didn't help ordinary people like me, if the police watched them die, doesn't that mean that the government is also a terrorist?' The young Muslim woman Jivan posts that provocative message on Facebook following the deliberate burning of a train in Kolkata in which over 100 people lose their lives.
It is an indicator of the lethal power of such social media outlets - or 'anti-social' media outlets, as a friend calls them -  that one such ill-judged post, and the writer of the message is effectively doomed. Jivan's Facebook message is noted by the police authorities, and she is summarily imprisoned, wrongly charged with throwing the bomb into the train before running away. The world goes on indifferent, posting illiterate, incendiary and frankly infantile posts, but young Jivan's life is irrevocably changed.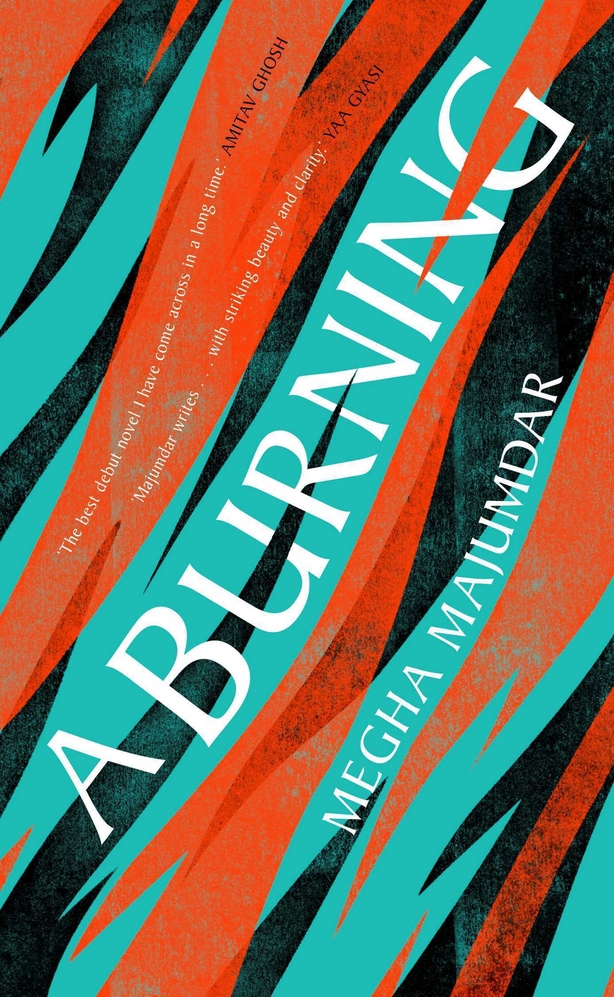 She is utterly innocent, and had been carrying books, not bombs. She was about to deliver the textbooks in what was an essentially charitable act, to Lovely, a so-called 'half half' intersex Hijra, to whom she had been teaching English.
Lovely is also living in relative poverty, eking out a living through the role assigned to such Hijras, that of bestowing blessings on new mothers, their new-born or on newly-wed couples. However, the priority is making it big in Bollywood films and Lovely's ambitions - painstakingly tracked throughout this 285-page novel - are pathetic in the extreme.
Feisty but naive, Lovely falls prey to chancers and bounders, but their misdeeds are as nothing compared to the awful swirl of corruption, trumped-up charges and downright lies with impunity that run like a hard, relentless seam through the novel.
The story is told in short compelling chapters, alternating the first person narratives of Jivan and Lovely, along with one PT Sir, the PE teacher. PT Sir was once Jivan's PE teacher and he fed her when she was hungry at school. The once genuinely humane young teacher cannot resist what almost falls into his lap, an opportunity to make it in politics with the leading opposition party.
We need your consent to load this YouTube contentWe use YouTube to manage extra content that can set cookies on your device and collect data about your activity. Please review their details and accept them to load the content.Manage Preferences
His moral life is totally compromised thereafter, and he does not have the fibre to resist the mire into which he is sinking. Worse, Jivan's fate becomes intertwined with his actions as he becomes an important figure with influence when he eventually attains power in the Education ministry.
Meanwhile, constant turmoil and simmering violence boil through this thriller-like saga. One wonders would Megha Majumdar have been able to write such an exposé, albeit fictional, if she were still living in India. Raised in Kolkata, the debut novelist moved to the United States to attend college at Harvard, followed by graduate school in social anthropology at John Hopkins University. Currently she lives in New York City where she edits Catapult.
'This is a novel of now: a beautifully constructed literary thriller from a rare and powerful new voice.' Thus writes Colum McCann in his endorsement of the New York Times bestseller, which was long-listed for a National Book Award. Aside from the endorsement - one of many assuredly - Majumdar also credits McCann in her long list of acknowledgments and 'thank yous', as the Dublin author was once one of her teachers in writing.
A Burning is a compelling read with a variety of insights into contemporary life in India which suggest the author will not be invited to write purple prose publicity for the Bengal tourist authority in the next while anyway.
Paddy Kehoe