Gillian O'Brien investigates the dark, often macabre side of Irish history through famine, maritime disaster and the strictures of incarceration in her fascinating new study.
"t took a move to Liverpool, marriage to an Englishman and attendance at some English funerals to make me fully aware that the Irish fascination with dark side of the story was not shared across the globe."
Thus Gillian O'Brien's slow-burning eureka moment, leading to her 360-page work which intrigues with fascinating details on the Irish way of death, the blood sacrifice and the forbidding locations of execution.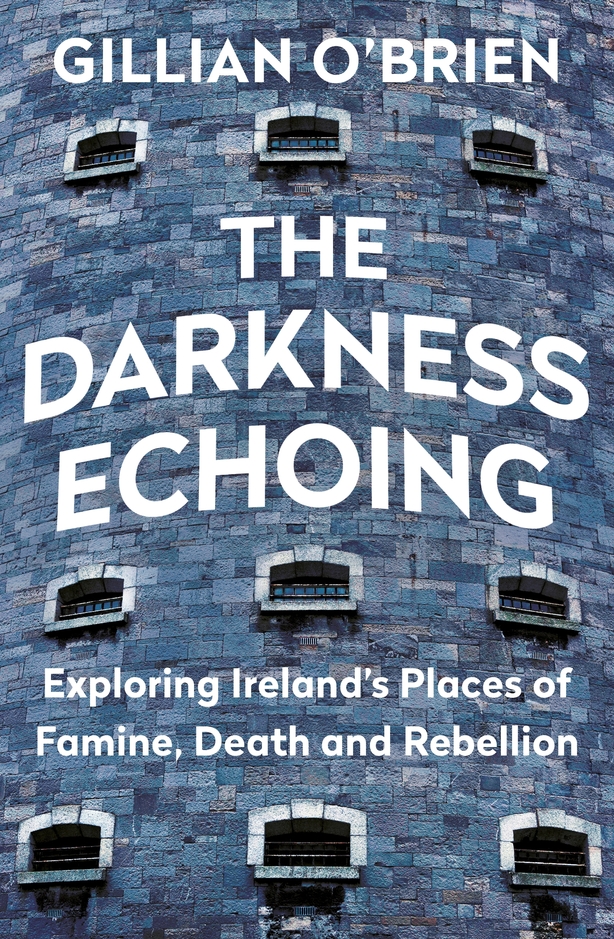 She looks at the enduring maritime dramas of the Lusitania and Titanic disasters, which took a huge toll of life in the early years of the twentieth century. Murders, both politically-motivated and domestic, executions at Kilmainham Jail and daring prison escapes are all part of her sometimes lurid, always fascinating narrative.
Execution chambers are the most disturbing places in her itinerary around the island of Ireland, and Mountjoy Prison left an indelible impression. She meets Seán Reynolds, the prison official in charge of curating the artifacts stored in the jail's museum. These include leg irons, an executioner's dummy, a rope made of bed-sheets and a dictionary hollowed out to accommodate a mobile phone.
Conscious of its role in the imprisonment and execution of Irish heroes, including Kevin Barry, she finds it unsettling that the place is still being used as a place of incarceration. She must take off her jacket and belt, empty her pockets, and leave behind phone and bags before she is allowed through. She visits the Hang House where forty-five men and one woman were executed between 1901 and 1954, including the aforementioned Kevin Barry and nine other volunteers during the War of Independence.
We need your consent to load this YouTube contentWe use YouTube to manage extra content that can set cookies on your device and collect data about your activity. Please review their details and accept them to load the content.Manage Preferences
There is something very unsettling about being in a room that was built with the express purpose of killing people, writes O'Brien, who is Reader in Modern Irish History at Liverpool John Moores University. It's one thing to be somewhere where people died, but places built to cause intentional death are, to my mind, abhorrent, she argues.
We Irish tend to think we give a great send-off (when Covid does not prohibit large funerals as is the case nowadays) but the author discovered the most lavish death rituals among the Torojans who live on the Indonesian island of Sulawesi.
The dead of Sulawesi are kept at home for weeks, months and sometimes years. They are often invited into family conversations - not sure about the audibility of the replies - and offered food and drink, although the author does not speculate just how that actually works in practice. The bodies are, however, washed and their clothes changed regularly.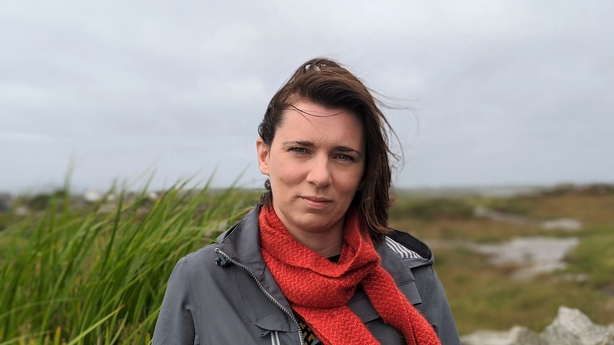 Finally, after a huge feast involving the ritual slaughter of a buffalo, the body is placed in an ancestral tomb. O'Brien concludes that by contrast an Irish funeral might seem 'hasty, moribund and a little bit dull.'
Read an extract from The Darkness Echoing here, via RTÉ Brainstorm.