An extract from Gillian O'Brien's new book The Darkness Echoing: Exploring Ireland's Places of Famine, Death and Rebellion
This article is now available above as a Brainstorm podcast. You can subscribe to the Brainstorm podcast through Apple Podcasts, Stitcher, Spotify or wherever you get your podcasts .
The Darkness Echoing explores the strange allure of Ireland's troubled history and tries to explain the Irish obsession with death and misery? Is it the incessantly gloomy weather, or does it have something to do with 'national character' (whatever that is)? Undoubtedly, Mrs Doyle from Father Ted spoke for vast swathes of Irish people when, disgusted by the TeaMaster salesman who assured her that his contraption took the misery out of making tea, she retorted, 'Maybe I like the misery.'
Heinrich Böll, a German writer and winner of the Nobel Prize for Literature, spent much of the Fifties and Sixties living on Achill Island off the coast of Mayo. In his Irish Journal he recounted a conversation with a man he met in a pub who asked him if he thought the Irish were a happy people: '"I think," I said, "that you are happier than you know. And if you knew how happy you are you would find a reason for being unhappy. You have many reasons for being unhappy, but you also love the poetry of unhappiness."' Maybe we do love the poetry of unhappiness, but I think it's more than that. The inclination to see shadows, not the sun, is rooted in a bleak past. 
We need your consent to load this rte-player contentWe use rte-player to manage extra content that can set cookies on your device and collect data about your activity. Please review their details and accept them to load the content.Manage Preferences
From RTÉ Radio 1's Ryan Tubridy Show, an interview with Gillian O'Brien about her book and Ireland's dark tourism
There's no escaping the fact that Irish history is full of darkness, and perhaps it's this history which encourages a fascination with the morbid, the melancholic, the miserable, the maudlin (so many 'M' words). These 'M's are the oxygen of conversation among the Irish. What else would we talk about? I'm sure I'm not the only one for whom every phone call home invariably features discussion about the weather, illnesses in the parish, the ridiculous price of houses, inept politicians and the appalling state of the health service.
But if we took out all the melancholia, how would we navigate conversations with friends, family and strangers? There'd be long silences, and there's nothing the Irish fear more than silence. Misery provides our conversational staging posts, our pillars of chat. To some extent, we revel in the wretchedness, as Böll suggested; we delight in black humour and take pleasure in the laughter that often comes as a side order with grief. 
The Irish do have a perverse attraction to nurturing their injuries. We don't need to have experienced terrible events, we just need to have heard about them to have absorbed some of the outrage from the past by osmosis. The travel writer H. V. Morton was near the mark when he visited Ireland in the late Twenties and observed: 'The Irish are, of course, sometimes unfair, which I think proceeds from the fact that they possess no sense of historical perspective. Even educated Irishmen will talk about Cromwell's campaign as though it was the work of the present British Government. A wrong has never died in Ireland. Every injustice inflicted on Ireland since the time of Strongbow is as real as last year's budget.'
We need your consent to load this rte-player contentWe use rte-player to manage extra content that can set cookies on your device and collect data about your activity. Please review their details and accept them to load the content.Manage Preferences
From RTÉ Brainstorm, Ireland has no shortage of dark tourism sites associated with death or incarceration
And it's certainly true, as Professor Liam Kennedy has written, that 'the motif of victimhood bulks large in Irish national self-consciousness'. We've played the MOPE card many times; in fact, we have, if not a whole deck of cards, at least a hand, in which the Famine serves as our trump.
And though we're not the Most Oppressed People Ever, much of the history of Ireland is indeed traumatic. Like the sacred heart hung over the mantelpiece, Irish history is an open wound, an object of veneration, proudly on display to all-comers. And this is reflected in the stories we tell ourselves, not just when sitting in pubs and cafés, but also at times in our museums, at our heritage sites and in the pages of our history books. They are powerful tales with a strong narrative arc: first, suffering (a lot of suffering), then (hopefully) redemption.
Like many countries, Ireland has been anthropomorphized (depending on the political purpose) into several different versions of womanhood – in poetry stories, art, sculpture and song, the country is portrayed as everything from an idealized young woman to a shrill old hag. 'Hibernia' is beautiful, noble and steadfast, often accompanied by her harp and her wolfhound.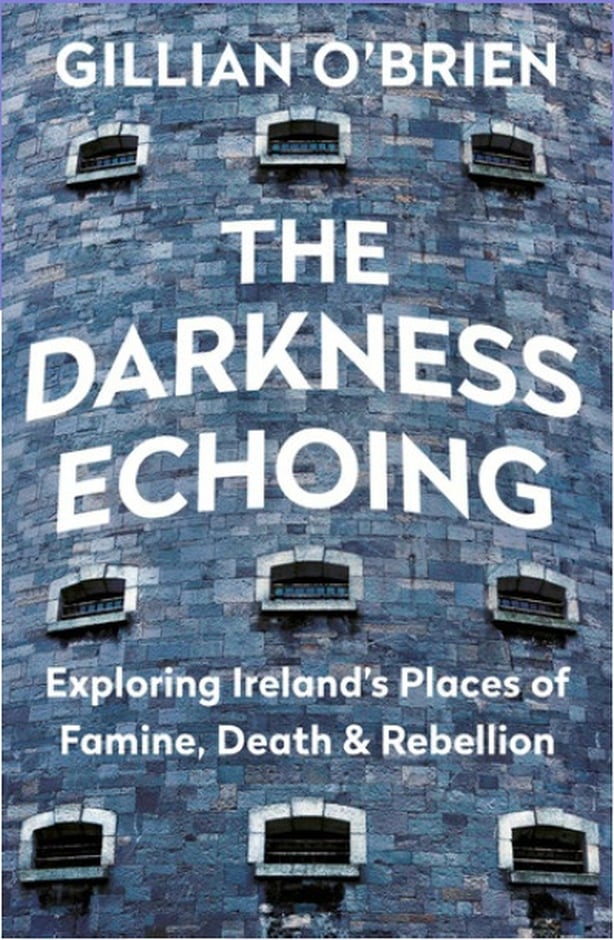 But throughout the Nineteenth century she was often the 'injured lady', depicted in chains, an abused and traumatized woman (in many ways an accurate representation of the way real women were treated in Ireland, both before and after independence). And while it's sweeping to sum up a nation in the body of one fictional woman, there is something in the idea of Ireland as a traumatized nation. Colonization was a national trauma, and its effect on the body politic is not dissimilar to that on traumatized individuals.
Clinical psychiatrist Judith Herman has argued that 'like traumatized individuals, traumatized countries need to remember, grieve, and atone for their wrongs in order to avoid reliving them'. And there is certainly a tendency in Ireland to continually pick at scabs. At the same time, repeatedly reopening old wounds leaves little space to consider the ones we might have inflicted on ourselves or others. But the way in which our history has been taught – formally and informally – for nearly two centuries has meant that the past, a past where the Irish are always victims, is almost always very present. 
This is an extract from Gillian O'Brien's new book The Darkness Echoing: Exploring Ireland's Places of Famine, Death and Rebellion which is out now 
---
The views expressed here are those of the author and do not represent or reflect the views of RTÉ
---