In his thought-provoking work, Yeats Now: Echoing Into Life, Joseph M Hassett investigates the poetic legacy of WB Yeats, and examines how the poems echo and reverberate in the canon of contemporary Irish poets.
Hassett, who is an esteemed authority on Yeats, Joyce and a number of other Irish writers in the canon, gained a Ph D in Anglo-Irish literature from UCD and is a graduate of Canisus College and Harvard Law School. In his sprightly introduction, he signals the importance of magic in the work of Yeats.
'Have not poetry and music arisen,' the poet once wrote, 'out of the sounds the enchanters made to help their imagination to enchant, to charm, to bind with a spell themselves and the passers-by?'
The author then reminds us how much rhythm, rhyme and repetition create a spell in the poem He Wishes for The Cloths of Heaven. Patti Smith, we learn, was enchanted by the latter poem at the age of five when her mother read it to her. Its most enduring line, 'Tread softly because you tread on my dreams'  has become so commonplace as to be a tiresome cliché at this point, but that is hardly Yeats' fault.
Indeed, Hassett wryly notes the suggestion that some of Yeats' lines are used so often by politicians and journalists  - notably 'The centre cannot hold' from The Second Coming  - that they might usefully be retired.
The same might be said for the words of another Irish Nobel laureate about 'when hope and history rhyme.' The latter is surely not a great poetic phrase by any means, Seamus Heaney has better lines than that. Indeed, it might be said that poetry is the last place politicians and speechifiers should be going to, to plunder ready quotes. Poetry is rarely about bite-sized aphorisms.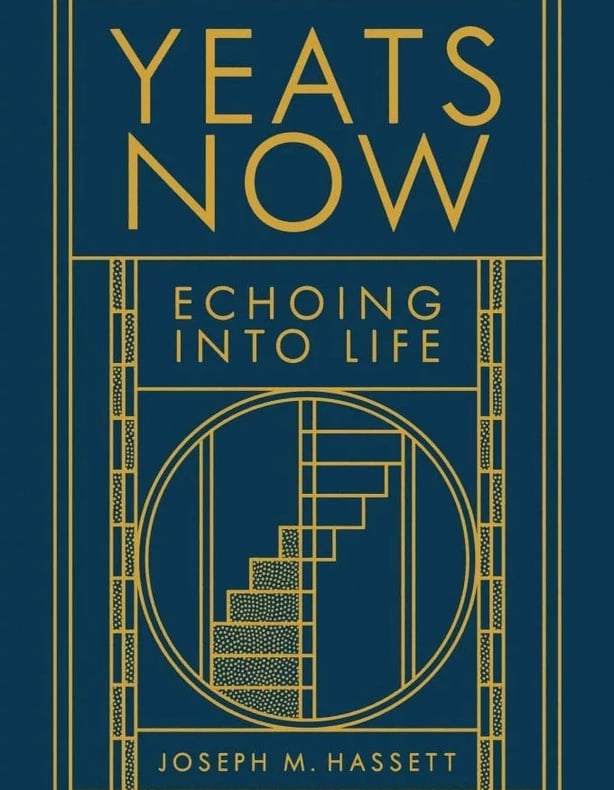 Nevertheless, Yeats' poems were written to be spoken, notes the author, citing the introduction by the poet to a 1932 recording with the following preamble: 'I'm going to read my poems with great emphasis upon their rhythm and that may seem strange if you are not used to it.'
Maud Gonne, inevitably, and the poet's father John Butler Yeats feature in Hassett's 180-page work, and 'the sometimes tense, but always stimulating relationship between father and son.' The poet once declared rather self-dramatically  that he 'had to escape this family, drifting, innocent & helpless.'
We need your consent to load this YouTube contentWe use YouTube to manage extra content that can set cookies on your device and collect data about your activity. Please review their details and accept them to load the content.Manage Preferences
Seamus Heaney and Paul Muldoon are summoned for echoes with the work of Yeats, while one of the late, short chapters  reproduces Michael Longley's elegy for Heaney, Sedge-Warblers. I'm not sure if this modernising is done to great effect, it seems redundant.
Indeed throughout the book, Hassett has been eager to ferret out the contemporary parallels - hence the book's title - and there is even a photograph of  Seamus Heaney's grave in County Derry with its encouraging inscription, 'walk on air against your better judgement.' In sum, the author has afforded us a fresh, accessible look at the shimmering legacy of WB Yeats in all its wonder and poise.