Travel writer Paul Clements retraces the River Shannon journey of fellow traveller Richard Hayward in this new work, which is in part a snapshot of where we are are now in terms of heritage, as well as being an astute account of the self-same heritage.
Paul Clements is already an authority on the travel writings of Richard Hayward and his book Romancing Ireland: Richard Hayward 1892-1964, which appeared in 2014, received praise from travel legend Jan Morris, no less. From the 1930s up to the early 1960s, Hayward drove thousands of miles around Ireland, assembling factual material, stories and lore for what amounted ultimately to eleven travel books.
Where the River Shannon Flows, Hayward's celebrated book about the majestic river and its intriguing basin and hinterland appeared in 1939, as the Second World War was about to change Irish life in radical ways. In this new work, Clements retraces Hayward's journey eighty years on, much of it on foot, and some of it by boat and bicycle.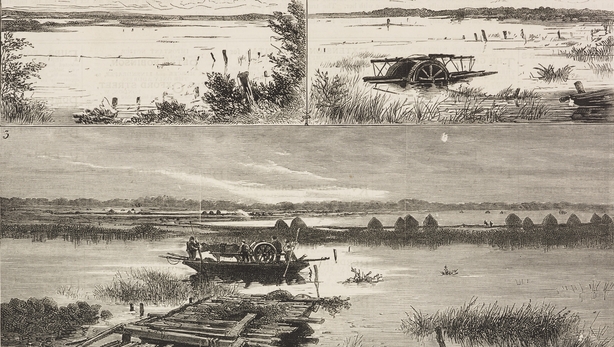 He begins logically enough at the Shannon Pot, which is where the island's longest river rises. He partakes in a mystical, lunar ceremony, which involves pouring water on his feet on a night  'of full willow moon.' He also loses his balance and falls down a hill, to much merriment. He hears a song about Dakota and Native American trials and tribulations, while women openly tell of grief and pain.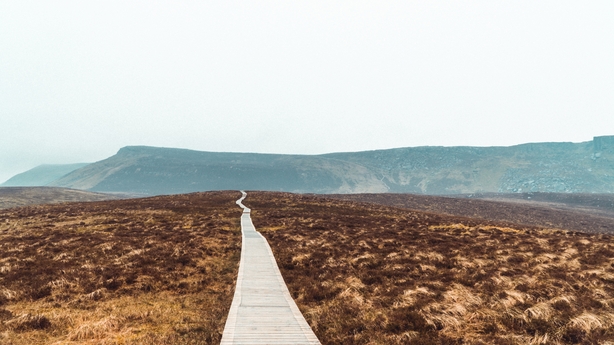 The mistress of ceremonies is Alanna Moore, originally from Australia, author of books on geomancy, a means of divination which interprets patterns or markings formed by soil, rocks, or sand. Alanna teaches dowsing and divination, and she assures the author that the Celtic divinity Sionna - who gave her name to the Shannon -  had appeared to her at the Pot in the shape of a mermaid. Legend has it that the 360-km river's nomenclature came from the self-same Sionna, a granddaughter of Lir.
A fellow devotee is Eileen O'Toole, for whom the space around the pot is 'a bounty of magnificent energy.' The practicioners subscribe to the animistic belief that trees, rivers and animals have a soul.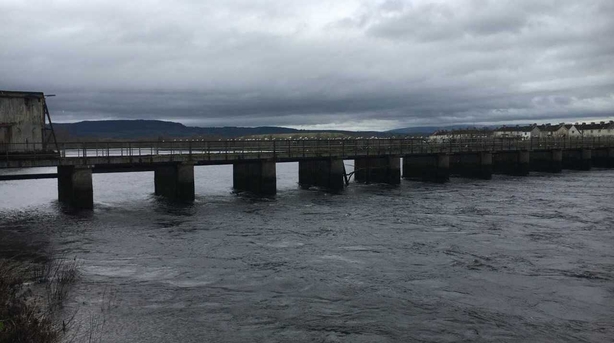 The Shannon Pot is in West Cavan, and it is believed that its water comes from different sources, flowing underground before emerging at this point from an unseen hole. Clements writes how water-tracing experiments reveal that several of the streams that sink on Cuilcagh mountain  - which straddles the border of Counties Cavan and Fermanagh - flow underground to join the Pot.
Clements' interest in maps dates back to early schooldays, as indeed does his interest in rivers - he grew up near the Blackwater in County Tyrone. What I most remember from these long-ago schooldays is that all rivers are stories, connecting places and people, carrying history and lore, he writes.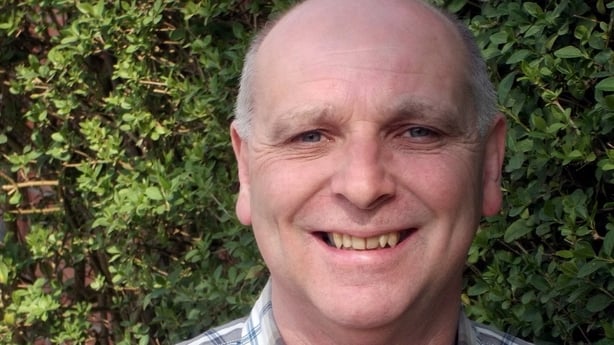 His thorough and engaging Shannon pilgrimage takes in Lough Allen and environs, and the stretch from Athlone to Clonmacnoise. For the latter stretch, he mischievously suggests that perhaps he should 'walk barefoot or on my hands and knees across bog-land like any respectable pilgrim.' He visits Shannon Harbour and familiarises himself with the Grand Canal there.
In Banagher, County Offaly he meets the denizens of a horse fair. He is curious about the ancient rivalry between Ballina and Killaloe, individual urban settlements at either end of a bridge that crosses the Shannon. He explores Limerick city, not just in its venerable history, but in its contemporary garb. The eye-catching Clarion Hotel is one of the most photographed architectural sites on the river, he notes.
Clements concludes by trying to imagine what Richard Hayward would make of the River Shannon now, eighty years after he completed his journey. Were he alive today, writes Clements, he would be gladdened by the fact that the tourist board launched a plan to promote 'the Shannon corridor' as well as the wider 'Hidden Heartlands' - although the cynic in him would probably question why it took so long.'
Read an extract from Shannon Country here