No one believes the tragedies they see in the headlines could ever happen to them. A plane crash. A terrorist attack. What happens when these remote miseries become the personal? Kathleen MacMahon's third novel is a heart-wrenching exploration of scathing self-reflection triggered by tragedy.
The realm of certainties and logic in which the life of David Dowling, an ambitious broadcast journalist, is shattered by one torturous twist of fate. The tragic death of his wife in an airplane accident leaves David to agonise in grief over regrets relating to his Mary Rose. The novel moves effortlessly between past and present, incorporating moments from a happy marriage to David's unhappy childhood.
Each memory revealed in the narrative contributes to the image of an insecure man, intent on fashioning himself into a figure drastically unlike his callous father. David is a flawed character, and MacMahon is not reluctant to expose his faults. Between his pessimistic outlook and his unkind jokes, he appears almost undeserving of a woman as caring as Mary Rose.
Although the two are opposites in every way, from Lyons to Barry's Tea, from facts to intuition, their love is not doomed to fail simply because of their differences. Throughout their marriage, David learns from Mary Rose's kindness and empathy, but it is not until he loses her that this accidental education is realised.
David's biggest flaw is rooted in him being self-focused and bound up in his own thoughts. Career ambition, a refusal to yield on his views, and a lack of awareness of others play a role in many of David's regrets.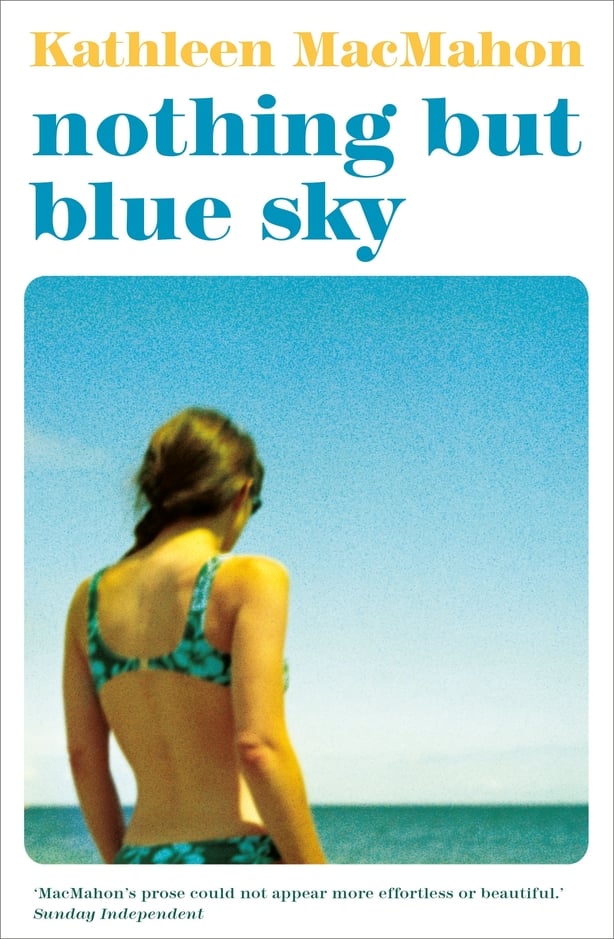 He is not so irredeemable that he evokes no pathos from the reader, but is rather just flawed enough to be real, making his pain seem more authentic. This balance saves the novel from slipping into an over-indulgent soliloquy from a dislikable character who has suffered pain. David is not a bad man, but he is one who took life for granted.
MacMahon must be commended for her impressive ability to speak in the voice of her character. This novel delves into the depths of grief and holds a mirror up to David in the harshest of lights. 
The novel feels realistic, down to the level of detail which the author affords the reader concerning the lifestyle of a journalist, drawing from her own experience in the media (she worked as a journalist with RTÉ News for a number of years before novel-writing took over.) The extent to which the lines blur between MacMahon and her main character is testament to her skill as a storyteller, speaking authentically through a voice which is not her own. MacMahon's own voice is perhaps most obviously heard in her subtle praise for the women in David's life.
While David clearly benefits from the free emotional labour of these women, it is not until he loses Mary Rose that this becomes clear to him. It is through loss that David learns to appreciate the ways in which he has been loved, and to see how ignorant he has been to the pain of the women in his life, pain they each bore silently.
'We live life forwards, we learn it backwards ' This quote from the novel perfectly encapsulates the overarching themes of the piece. Nothing But Blue Sky is infused by raw emotions of grief and hopelessness, but there is a happier ending. One can even forgive MacMahon for bending to cliché and pushing the boundaries of coincidence at the conclusion, simply because hope is needed.
David's story of pain leads him to a new level of self-awareness, making him very deserving of a second chance at happiness. Nothing But Blue Sky is almost a parable, it's a cautionary tale for those failing to appreciate just how short life can be. The widower's reflections are depicted in such an honest and sincere way that it will be hard for any reader not to pause for a moment, and look at their own life.