Eerie and florid by turns, Malicroix's protagonist is the young man who inherits a forested island in the middle of the river Rhône on which he feels strangely compelled to stay despite all manner of fear, anxiety and threat. Joyce Zonana's new translation from the French of what is regarded as Bosco's greatest novel, first published in 1948, has just appeared from NYRB in paperback.
The 275-page work is an odd amalgam of obsessive intensity and Gothic weirdness, as though the kernel of Robinson Crusoe was infused with the spirit of Wuthering Heights or the stories of Edgar Allan Poe. Set in the early years of the nineteenth century, Bosco's saga is in one sense a boyish adventure yarn, but one that is built on a dense, fibrous psychological framework with a philosophical underlay. In the novel, Bosco allows himself seemingly free rein to spin rapturous sentences in what Gaston Bachelard described in his work, The Poetics of Space, as a 'vast prose poem.'
'The author takes the time to show the harrowing of space in which the house is to live like an anguished heart,' writes Bachelard in a knotty yet compelling concept which barely passes muster in English. 'The real drama of Malicroix is an ordeal by solitude.' 
Young Martial is informed that his aged grand uncle Cornélius de Malicroix, whom he barely knew of, and who has not been seen by his family for fifty years, has died on an island on the river Rhône in the marshy Camargue region of South-Western France. Martial's parents have been dead for years, and he has been reared by kindly uncles and aunts, the close-knit, practical dreamers Mégremuts, his family name.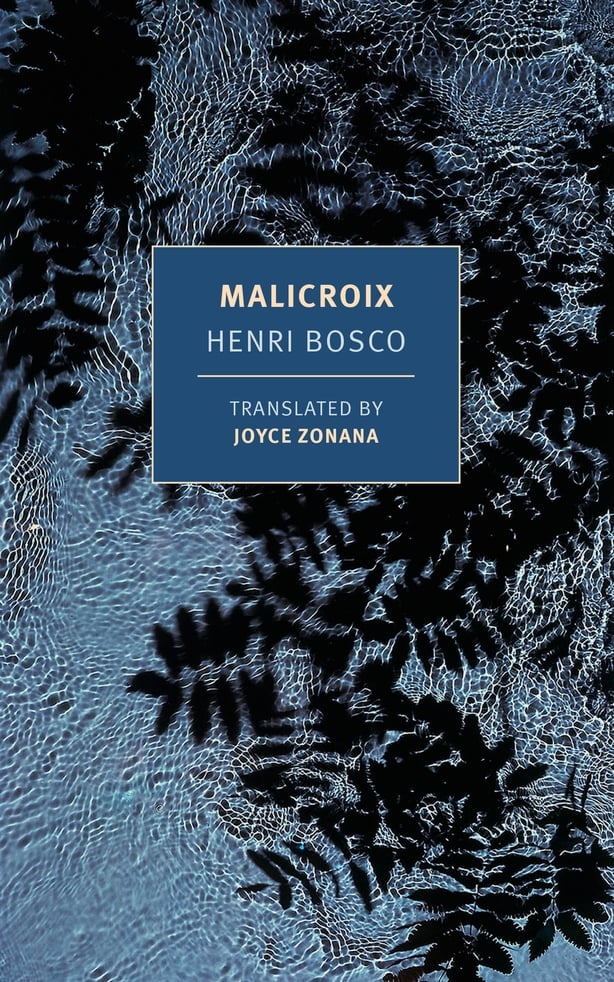 The Mégremuts are a respectable, middle class family, without the dark, mysterious strain of the Malicroix blood-line. The grand uncle has left his island on the Rhône, along with adjoining acres, and flocks on the land side of the river, to young Martial, who is drawn to take up his legacy, despite his family's misgivings. The island is at least 150 miles away from his home, and getting there involves a laborious process of travel by horse and cart and coach and the meeting up by arrangement with his late grand uncle's servant and herdsman, Balandran.
Thus Martial settled into the late Cornélius's servicable but frugally appointed house on the island. Balandran lives in a nearby shed or hut, while tending to sheep and a prize ram on the land side of the river. The family retainer is taciturn and revealing by turns, but he gradually melts into decency and a kind of brusque loyalty to Martial. He is generally accompanied by his faithful dog Bréquillet.
Balandran fills the young lad in on the tragic details of his granduncle's life story, which includes a tragic episode involving the drowning of Cornélius's newly-wed. Then there is the mysterious ferry man who runs a service across the Rhone, who is somehow connected with a fatal incident involving a neighbouring farming family and the ensuing feud.
Once Martial is settled into the house in which Cornélius lived up until his death, a slyly pompous notary, Monsieur Dromiols, arrives by ferry on the island with the documents pertaining to the will. He is accompanied by his wily servant, known as Uncle Rat. Martial is rightly suspicious and believes that the notary's intentions are to scare him off the place after the statutory period of weeks which Martial must spend on the island to claim it.
Be prepared for a slow revelation of plot details and the scenic route, as it were through the story. Martial feels compelled to prolong his stay further than he had at first considered, given the harsh living conditions. There is an obsessively detailed description of a storm building up and subsiding afterwards which may test the reader's patience. Bosco had a florid, over-reaching style and he is often compared to, or spoken of in the same breath as his contemporary Jean Giono. 
The author's ghostly atmospheric tale then makes him a modernist cousin of Emily Bronte and Edgar Allan Poe, although there are presumably more convincing French exemplars. If you like to linger long in poetic reflection, to bask in the fallen leaves of long-tailed sentences, strung along on clauses, this one is for you.
Or, put more simply, if you like a hoary old ghost story and you have good powers of concentration, this one is also for you.