Wild Swans, Jung Chang's story of three daughters of China - herself, her mother and her grandmother - blew us all away when it appeared in the early '90s. It sold millions around the world although it was banned in Jung's native China. The book was translated into several languages and made a star of its author.
It was so well-written and so engaging, as we journeyed with these three amazing women - the Granny who had her feet bound as was the custom, and became concubine to a warlord. Then there was the mother, a party official who suffered during 'The Great Leap Forward', and Chung herself, who initially joined the Red Guards, but became disillusioned when she observed the treatment meted out to her parents. She was sent to the country for education and 'thought reform' during the Cultural Revolution' and eventually won a scholarship to study in England where she made her life.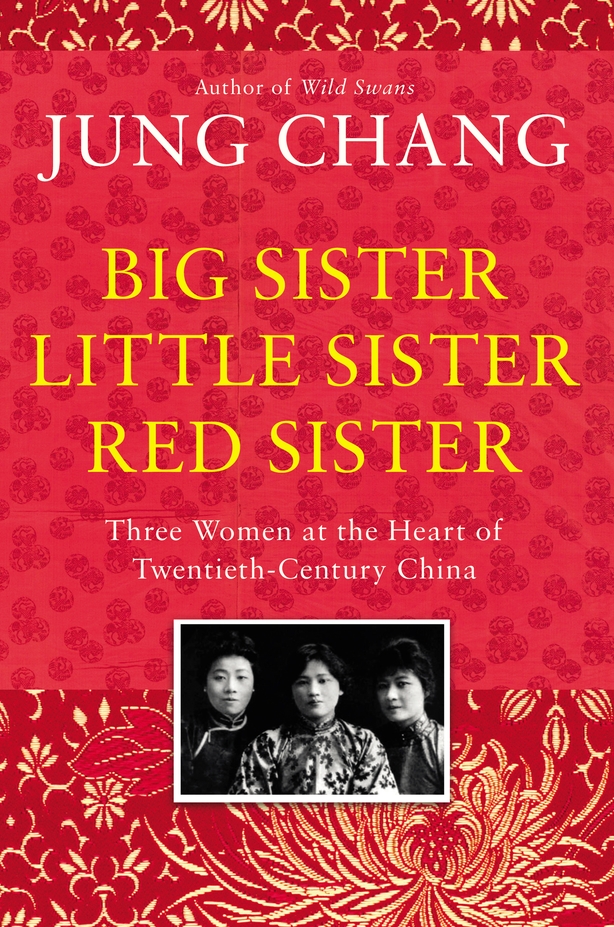 Wild Swans brought us into a world very few of us knew anything about. Since then, Chung has written about Mao Tse Tung – Mao the Unknown Story – a 'bombshell of a book' according to Chris Patten. She has also authored a book concerning the Empress Dowager Cixi, 'the concubine who launched modern China.' I haven't read either, so I can't comment until we come to her latest offering Big Sister, Little Sister, Red Sister, which brings us the lives of  'three women at the heart of twentieth-century China,' as the subtitle has it. 
The book tells the story of the Soong sisters, born into a wealthy Shanghai family at the end of the 19th century - Ei-ling, Kind-Age was born in 1989, Ching-Ling, Glorious Age in 1893 and May-Ling, Beautiful Age in 1898. Their parents were Methodists and from an early age, the girls were sent away to be educated which was unusual in itself. All three ended up in America and when they returned home years later, they spoke better English than Chinese.
In her introduction, Chung explains that she started out to write the story of Sun Yat-sen, known as the Father of (republican) China, and much of the early part of the book focuses on him. In 1894 Hawaii declared itself a republic and Sun Yat-sen who had been brought there by his brother - he went to the same school as Barack Obama - began to conceive the notion of a Chinese republic. The country was at that point ruled by the Manchu dynasty.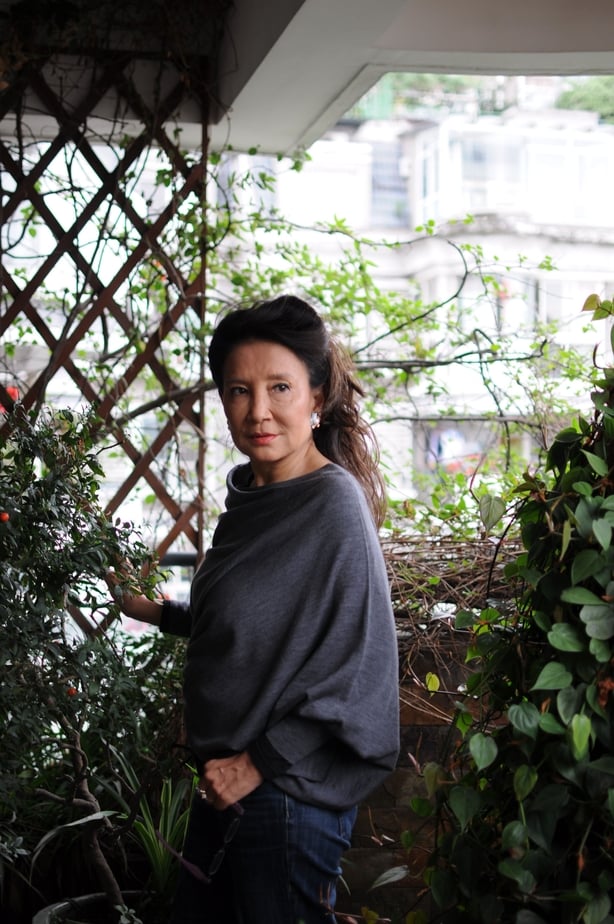 Charlie Soong, the girls' father, became a patron and this was how he met the daughters. He was first attracted to the eldest Ei-ling, but eventually married daughter number two, Ching-ling. Ei-ling and her husband HH Kung became centrally involved in the administration, looking after the finances of country and family (was there a difference?)  They were ultimately accused of corruption on a grand scale. Ching-ling, on the other hand, sided with the Communists after the death of her husband. Madame Sun Yat-sen fought to keep her title and became known as Red Sister, while the youngest Mei-ling married Sun Yat-sen's successor Chiang Kai-Shek and became China's first lady for over twenty years.
Chinese history is intertwined with these women's lives, their traumas - miscarriages, assassination attempts, exile, isolation - and their triumphs. Yet for some reason, their stories never came to life for me, not in the way Wild Swans did. Maybe it's because Chang was relying on other documents to tell the story rather than writing from the heart. On only a couple of occasions does she recall stories about the women that she would have heard herself growing up, and that distance from her subjects meant the book, for me anyway, was interesting but not that engaging. I didn't really empathise with these women at all. Then again, maybe I wasn't supposed to.