As I read this book and write about it, President Trump is on a state visit to the UK …. I wonder where is Polly, is she in London, France, New York? Is she watching, maybe she was at the banquet – she has good connection. What does she think of it all and will she put pen to paper as she has been doing now for more than 50 years?
The 224-page book is a collection of articles and essays that have appeared in various publications over the years, most notably Image magazine, The Gloss and, of course, Vogue, where she began her career.
So let's start at the beginning. 'Memory makes enormous the surrounding of our youth,' she writes, 'we are astonished by their diminution on our return'. Polly is one of the Devlins of Tyrone, the daughter of a teacher and a publican. She has six sisters and a brother, Barry, who is gthe bass-player and singer with Horslips. While life in the country was simple, the Devlins were not poor, they had a maid after all.
But they were undeniably different times. 'Until I was in my mid-teens', she writes, 'the rooms of all the houses I knew were lit by candles or oil lamps . . .The prevalence of artificial light is one of the greatest changes that has taken place in my lifetime.'
Herr story reads at times like a fairy-tale. In County Tyrone, a copy of Vogue magazine was a fairly 'recherché object,' but her mother got it on special order. In one particular January issue there was a talent contest and the prize was a job in Vogue. According to legend Jacqueline Kennedy had won it some years earlier. Polly won and started work with the magazine in London in 1963 for a salary of £10 a week, no matter how much she wrote.
In a letter to one of her sisters she describes what it was like. 'Life is much the same old boring routine as in County Tyrone. I flew first class to Crete to talk to the wife of a writer called John Le Carré, who has written an amazing book called The Spy Who Came in From the Cold. And one morning I went up to the studios on the sixth floor where Bailey was photographing Mick Jagger, in lips and an enormous fur hood …..' and so on.
She soon came to the attention of the editor of American Vogue, Diana Vreeland - 'those who did not know her often thought that she was affected, but her affectations were intrinsic' - and worked for her for two years. She was one of a number of 'astonishing' women who had a big influence on Devlin and her descriptions of them give us great insights. Of Vreeland she writes: `She had a fantastic beckoning eye for the immediate future, the future of two or three issues away.'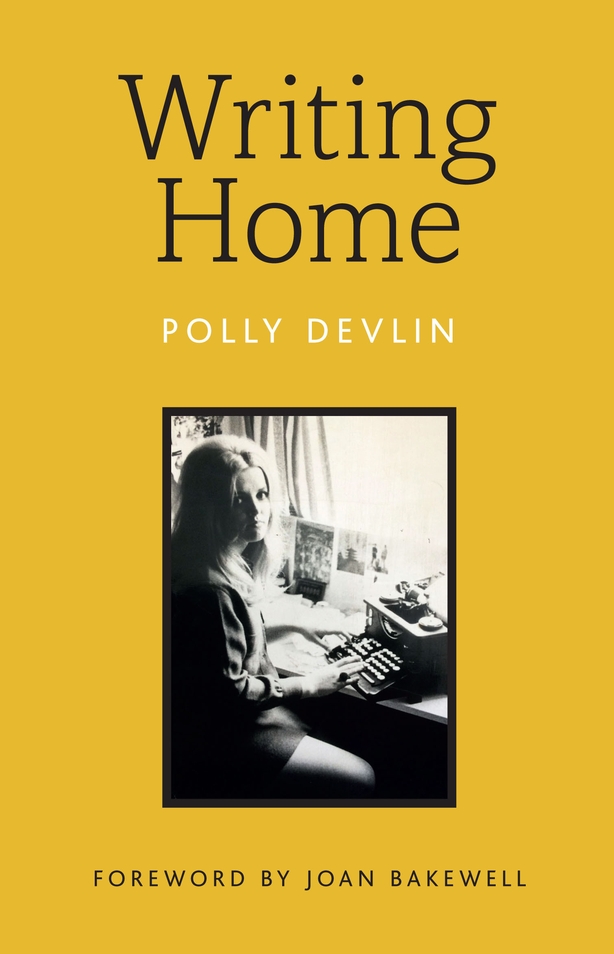 This is where she's at her best, describing home, the early years in London and the novel situations she found herself in. The icing on the cake was the appearance of a wealthy English businessman who became her husband and her rock, who brought her into the upper echelons of English society. There's a wonderful description of a dinner with Princess Margaret and Anthony Armstrong Jones.
In the book, which includes a foreword by Joan Bakewell, Polly writes of heartbreak and loss too. The chapter entitled The Millstone is a very moving piece about sexual abuse, which she suffered as a child and buried for years - the piece was prompted by the Jimmy Savile case. There are lovely tributes to her friend, the late Nuala O Faolain and to her brother-in-law, Séamus Heaney, also gone from us and husband of her sister Marie.
I almost gave up at one point though, following a series of pieces where she just seemed to be on her hobby horses - the treatment of hares, attitudes to feminism, the Church, all in the firing line. I'm glad I didn't though, if only for the wonderful chapter The Last Time I saw Paris. Required reading for women 'd'un certain age,' read it and smile.