Every week, Simply Folk host Ruth Smith selects a classic record from the folk archives.
This week, she's chosen the second album by Irish folk legends Clannad.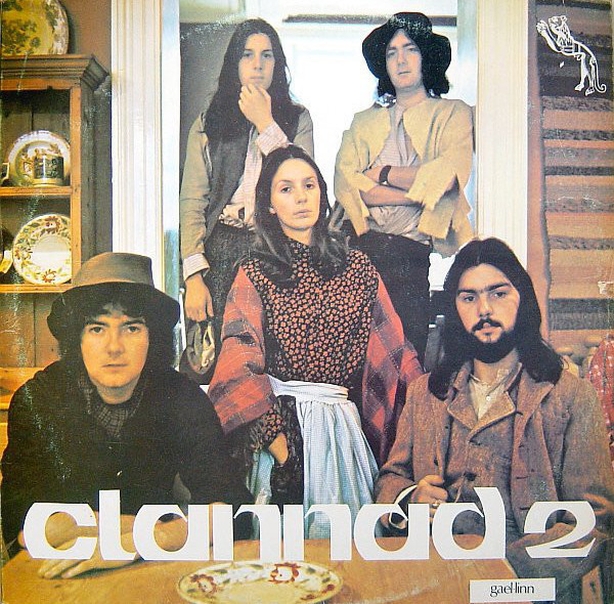 Clannad 2 by Clannad (released 1974, Gael Linn Records)
Recorded at Eamonn Andrews Studio, Dublin
Produced by Dónal Lunny
The choice of Clannad 2 as this week's Simply Folk Recommends is connected to the screening of a film directed by Declan McGrath and narrated by Pól Brennan of Clannad taking place in Dublin's IFI at 6:30pm tomorrow Saturday 8th - find out more here.
Lomax in Éirinn is ultimately an exploration of the value of music to humanity. Alan Lomax gave up his life to record, preserve and promote the forgotten music of the margins. This programme asks what drove him to do that.

Declan McGrath, Director
In 1951, along with his assistant Robin Roberts, Lomax was accompanied on his countrywide trip by piper and singer Seamus Ennis, who at the time was an employee of Radio Eireann and had previously been a collector with the Irish Folklore Commission.
WATCH: The trailer for Lomax in Éirinn
Complete with one of the first tape recorders seen in the country, they amassed a collection of field recordings with musicians like Donegal fiddlers Neilidh Boyle and Mikey Doherty, and singers such as Elizabeth Cronin in Cork and Kitty Gallagher (Cití Ní Ghallchóir) in Donegal.
Kitty Gallagher was a neighbor of the young Brennan clan in Gweedore, and this connection is explored throughout the documentary, culminating in a version of Goodnight Irene (which began with Lomax's 1933 recording of Lead Belly) performed as Gaeilge by Kitty as Go dTé Tú Slán, courtesy of a translation by the Brennan's grandfather, Aodh Ó Dúgáin.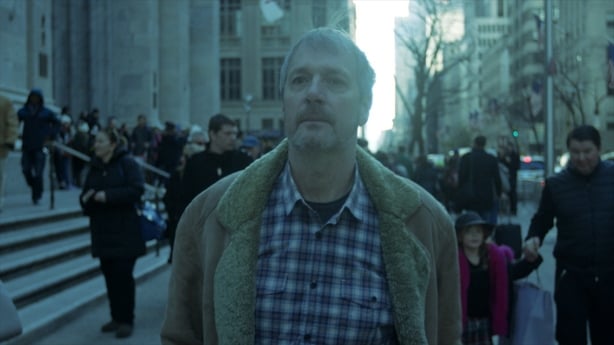 Speaking of the connections between his childhood neighbor Cití, the work of Lomax and how these recordings were instrumental in the early days of Clannad, Pól Brennan says:
When we started Clannad in 1970, we were drawing on music that Alan Lomax had recorded and preserved when he came to Ireland twenty years earlier, and we toured with that music throughout the world. There were other bands of the 1970s revival – like The Bothy Band and Planxty – that did the same. Lomax in Éirinn gave me a chance to explore the roots and consequences of Lomax's journey to Ireland and the undeniable influence it had on Irish music.
Pól brings us on his journey discovering the many layers and connections throughout the documentary, that weaves archival footage with commentary by amongst others, Iarla Ó Lionáird, John Spillane, Grace Toland and Nicholas Carolan and performances from Nell Ní Chróinín (Danú), Steve Earle, Slow Moving Clouds and Clannad.
Listen to Clannad 2, via Spotify
Which brings us back to the album Clannad 2 released in 1974. As the title suggests, it was the second studio album from Clannad - the combined musical family affair of the Brennans & Duggans, with siblings Máire (Moya), Pól & Ciarán Brennan, along with their uncles Pádraig and Noel Duggan.
LISTEN: Coinleach Ghlas an Fhómhair by Clannad, from Clannad 2
The album captures their early, acoustic offerings, before they ventured towards the synthesized celtic fusion that was to become their trademark sound and lead them to huge international and commercial success. The 11-track album comprises of instrumental numbers and primarily Irish language songs, with only one song in English, By Chance It Was.
LISTEN: By Chance It Was by Clannad, from Clannad 2
Clannad 2 is rooted in the traditional songs of their native Donegal, with a mix of Breton gavottes, O'Carolan harp music and a subtle medieval underflow, playing with the fringes of psychedelic folk-rock and shades of Jethro Tull, Horslips and Steeleye Span.
The standout track for me is their reworking of the traditional song Coinleach Ghlas an Fhómhair/The Green Autumn Stubble which they learned from their neighbor Cití Ní Ghallchóir:
LISTEN: Kitty Gallagher performs Coinnleach Glas an Fhómhair (The Green Autumn Stubble), recorded by Alan Lomax and Robin Roberts in Letterkenny, Co. Donegal, February 1951
Lomax in Éirinn screens at the Irish Film Centre, Temple Bar, Dublin on Saturday 8th September at 630, followed by a performance from Pól Brennan and Moya Brennan from Clannad, and a Q&A with director Declan McGrath and Simply Folk host Ruth Smith - more details here.
Listen to Simply Folk on RTÉ Radio 1 on Sundays at 10pm. Ruth Smith is the co-presenter (with John Creedon) of this year's inaugural RTÉ Radio 1 Irish Folk Awards, which take place on October 25th, 2018 in Vicar Street, Dublin - find out more here.