Filmmaker Declan McGrath writes for Culture about his new music documentary, Lomax in Éirinn, which screens on TG4 at 8:30pm on Sunday 16th September.
"Alan Lomax is a kind of renaissance man – one of the most important characters of the 20th century."
Those aren't my words. They are the words of Iarla Ó Lionáird in our new film Lomax in Éirinn.
The film tells the story of how Texan Alan Lomax began collecting music among the poor, marginalized black people of the southern US states in the 1930s, and how that experience lead to his dream of saving the music of the world. That dream brought him to Ireland in 1951, and made him an important figure in the cultural life of the country. It is a part of his life story that has been rarely told, one which our film highlights.
When Lomax arrived here in 1951, many (including himself) reckoned that Irish traditional music was about to die out. His trip, however, resulted in the first LP of that music and became key to its revival in the 1970s by groups like Planxty, The Bothy Band and Clannad. That's why Pól Brennan of Clannad came on board as narrator of Lomax in Éirinn. Pól also felt a more personal link with Alan. The singing of the his childhood neighbour in Gweedore, Cití Ní Ghallchóir had been recorded and preserved by Alan Lomax. Furthermore, one of the tracks he recorded from Cití featured lyrics written by Pól's grandfather
We need your consent to load this YouTube contentWe use YouTube to manage extra content that can set cookies on your device and collect data about your activity. Please review their details and accept them to load the content.Manage Preferences
Music is the art form that has offered me the most transcendence and joy. At times, it has provided a handrail through the inevitable trials of life. Alan Lomax felt the same about the importance of music to humanity – that is why I wanted to make a film about him. However, he went further than most in his dedication. At the age of 17, he determined to devote his whole life to its recording, preservation and promotion.
To make Lomax in Éirinn we traveled to America to discover what motivated Alan. In Washington, we visited the vaults where the music he collected is preserved for humanity in the Library of Congress. In the bayous and backwoods of Mississippi, Louisiana and Texas we visited the locations where Lomax first discovered his vocation. Cameraman Colm Hogan filmed these landscapes, places that ooze with a unique sense of place and people – a uniqueness that Lomax believed he was preserving and celebrating when he collected the music of the people who lived there.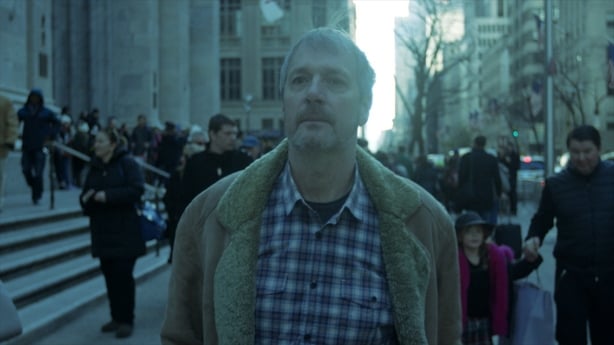 According to Lomax, the music of a people preserves their memories. As an expression of their particular lives and experience, it also gives that people a voice in the world. That voice was particularly valuable when it belonged to the 'voiceless' - those marginalized by society such as the black people of Mississippi, the poor whites of the dust bowl and indeed the everyday farmers, fisherman and housewives that Alan Lomax recorded along the west coast of Ireland.
In a film about the value of music, it was important that the music we featured should be stunning. One thrill for me was approaching some of my favourite artists to play tracks that had been recorded by Lomax, each representing different forms and approaches. A bigger thrill was that they all came on board, such was the respect they had for the Texan collector. Soundman John Brennan captured the power of these performances within the constraint that they be recorded on location and showcase their authentic and immediate intensity – just like the field recordings that Lomax made.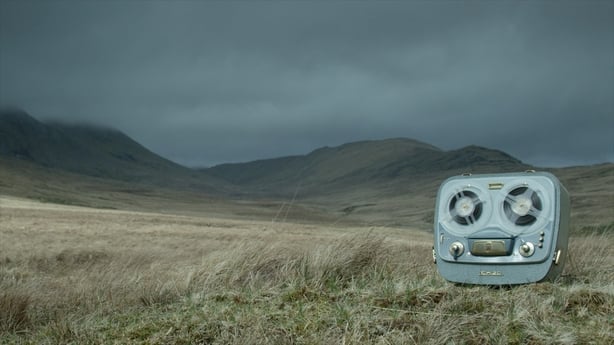 And so Lomax in Éirinn is packed with great performances from the likes of Steve Earle, Clannad, Nell Ní Chróinín and Slow Moving Clouds. It also features some of the best recordings that Lomax made throughout the world. From this musical mix, editor Dermot Diskin created a soundtrack that continually flows throughout the narrative of Lomax's life. By interweaving this soundtrack with a visual blend of contemporary footage and historical archive, we aimed to reflect Lomax's belief that music binds us not only to our ancestors, but also to others in our own time and to their different stories. That's one reason why we should value it.
Most importantly, it reminds us just what an enjoyable and powerful force music can be in our lives.
Lomax in Éirinn, TG4, 8:30pm on Sunday 16th September.