Jawbone is a powerful, sometimes moving film about an alcoholic boxer trying to get on the straight and narrow as an unlicenced fight beckons.
Its writer and star is Johnny Harris - a relative unknown, although he was seen in Atonement - who also happens to be a former British Amateur Boxing Associaton (ABA) champion. The film actually developed from a short, although it was the feature which introduced the alcohol theme. The result is a deeply humane, engrossing story, indeed an admirable piece of work for the BBC to have on its production list. Let's just say it's a million miles from a recent BBC cinema release, the fluffy London Blitz exercise, Their Finest.
In Jawbone, Harris plays the fiery but vulnerable Jimmy McCabe, who is being threatened with eviction from his South London council flat because the estate is being demolished. However, he intends not to leave without a fight and causes a disturb scene at the local housing authority office. The police are called and he spends a night in the cells before he is back out on the shadowy streets. Cue moody nocturnal scenes, high rise offices lit up in the angsty, existential night, as Paul Weller's dark score rumbles usefully.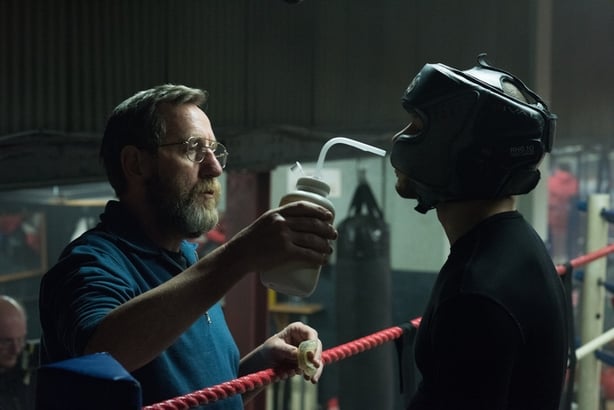 Somehow, despite the unending vodka binge, Jimmy stumbles into the boxing club, where under the tutelage of the gruff but fundamentally decent Bill (Ray Winstone), he was once nurtured and shone as an ABA boxer. Winstone puts in a tremendous performance – a wondrous study in economy - as the cagey, hard-bitten boxing trainer who gives Jimmy one last chance. He threatens him that he is out the door if there is a drop of alcohol or any talk of unlicenced fights. Both injunctions in fact are disobeyed by Jimmy.
Pretty soon, hungry and virtually homeless, he is accepting a steak and the offer to fight in an unlicenced fight up North. The offers comes from the decidedly Mephistophelian Joe, a masterful cameo from Ian McShane of Lovejoy fame.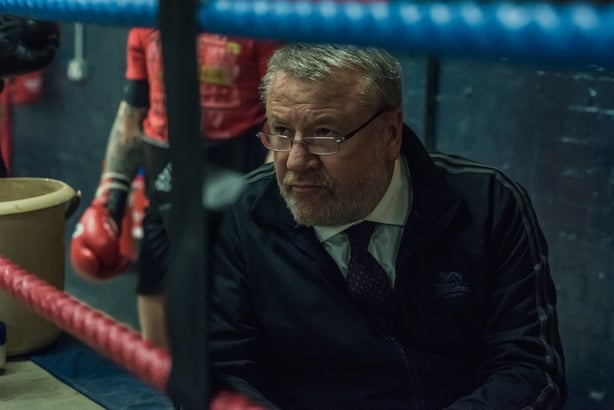 How will Jimmy fare? Will he be able to endure the punishing training schedule? How will the unlicensed aspect of his forthcoming contest sit with his old mentor Bill? These become the questions. Michael Smiley (Free Fire) plays Eddie the reluctant coach from the wee North who finally agrees to coach the troubled boxer.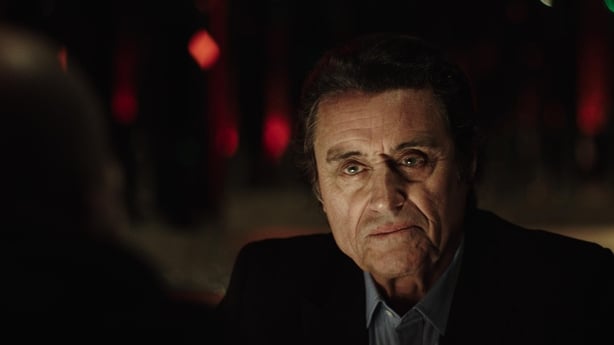 The screenplay is top notch, accurate and sharply researched, thus avoiding cliché. There are no flabby or gratuitous scenes, no, eh, cheap shots, nothing phoney or superfluous. (Barry and Shane McGuigan were the boxing consultants.) Indeed there is something Pinteresque about the dialogue and Harris has acknowledged his debt to the master of the pithy and the loaded. Jawbone is a tremendous film, beautifully filmed, beautifully lit and director Thomas Napper has drawn the very best from his small ensemble of actors. Recommended.
We need your consent to load this YouTube contentWe use YouTube to manage extra content that can set cookies on your device and collect data about your activity. Please review their details and accept them to load the content.Manage Preferences