Anyone who doesn't believe that truth is often stranger than fiction has obviously never been to Ireland. Or anywhere else for that matter. Every day of my life is filled with so much absurdity it's become a collective mundanity over the years.
But when it comes to Northern Ireland, the absurd turned into a war of attrition and it took 30 years for things to become something approaching normal. Whatever 'normal' is.
During the mid-1990s a series of talks resulted in the Good Friday Agreement (or the Belfast Agreement, as some call it). It was a genuinely momentous event that ended a political vacuum - and created a most unusual relationship to put it mildly.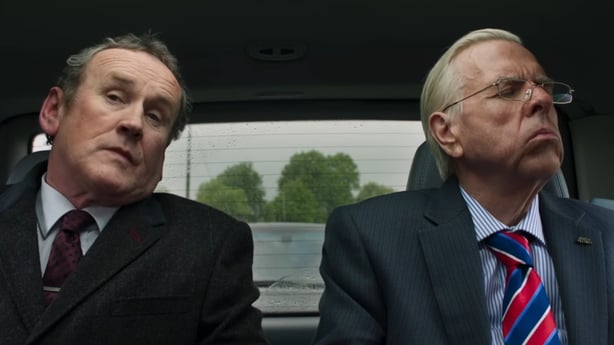 Sinn Féin's Martin McGuinness and the Reverend Ian Paisley were bitter enemies, one representing Irish Nationalism and the other staunch Unionism. Getting them into the same room proved almost impossible, but somehow these bitter enemies developed a rapport that resulted in them being nicknamed 'The Chuckle Brothers'.
How did that relationship come to pass? Well, celebrated writer Colin Bateman - a native of Bangor, so he's no stranger to the subject matter - penned a fictional account, and the result is this Nick Hamm-directed comedy-drama.
The peace talks are being held in Scotland but at a crucial stage, Democratic Unionist Party leader Paisley (Timothy Spall) needs to get back home for a wedding anniversary bash. A plane is organised, and then McGuinness (Colm Meaney) decides he must travel too.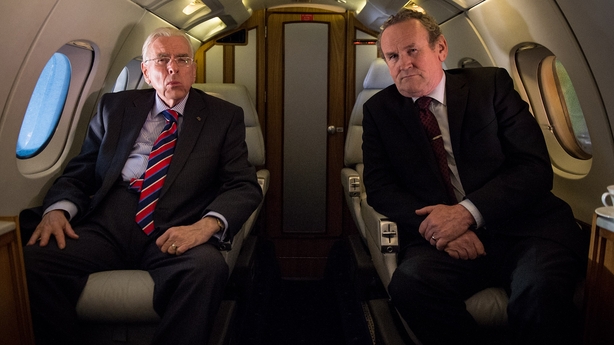 What follows is a pretty daft limo ride - with Bates Motel star Freddie Highmore playing the role of the driver, who's really an MI5 operative there to manipulate the situation - that's redeemed by Meaney and, to a lesser degree, Spall diving into their roles with great enthusiasm.
It's all nonsense, really, but it's a bit of fun too. More of a pleasant distraction than politically insightful, and Toby Stephens is so convincing as Tony Blair that I almost felt my blood boiling all over again.