Analysis: over 170 houses were built in Dublin's East Wall by housing pioneer Reverend David Hall and the St Barnabas Public Utility Society
A hiatus in construction work, rapid price inflation, affordability issues and ongoing concerns around quality are conditions which can give rise to a housing crisis. However, this is not a description of recent concerns, but the situation in 1918 when the impacts of war, rebellion, and a longstanding slum crisis faced Dublin's citizens.
It was this combination of circumstances which faced Reverend David Henry Hall, a scholarly Church of Ireland clergyman, when he moved from his position as deputation secretary of the Hibernian Bible Society to become rector of St Barnabas parish in East Wall. His practical efforts to address the problems of his parishioners, and the broader community, resulted in the adoption of a new form of co-operative housing which provided over 170 houses in the locality and became a model for others across the country. The building parson's work became a catalyst for change, inspiring others and leading to a significant new approach to housing across what became the Irish Free State.
Hall was horrified by the poverty and wretched housing conditions experienced by so many of his flock in his new parish in the heart of the docklands. It is no coincidence that playwright Seán O'Casey, whose works highlighted the plight of Dublin's tenement-dwellers, had been a parishioner there.
We need your consent to load this rte-player contentWe use rte-player to manage extra content that can set cookies on your device and collect data about your activity. Please review their details and accept them to load the content.Manage Preferences
From RTÉ Radio 1's Arena, a discussion on a RTÉ documentary O'Casey In The Estate, brings the playwright's classic play, The Plough and The Stars home to East Wall.
Death rates in St Barnabas parish reached 46 per 1,000, compared with a city-wide average of 18 per 1,000 (Ireland's current national death rate is just 6 per 1,000). Overcrowding was the norm. Hall wrote of one house at 10 Commons Street which was home to 84 children. At the same time, large tracts of ground were also derelict. Even where they could afford it, many families found it difficult to find accommodation, so that workers were forced to live far from their workplace or else take lodgings in rooms away from their families. Such conditions were scarcely conducive to a happy home life, or to mental, moral and physical health.
Rather than simply bemoan the situation, Hall set his energies to finding a practical solution. Given shortages of labour and building materials (and associated price inflation), the construction industry had ground to a halt. In response, the British government introduced legislation aimed at encouraging house-building. The Housing (Ireland) Act 1919 was to provide the necessary vehicle, but it took the initiative and indomitable spirit of the parson to bring the aim to reality.
The legislation offered substantial assistance to local authorities and voluntary associations to build houses, making particular provision for a new type of organisation called public utility societies. Such public utility societies (or co-partnership tenant societies) were associated with the early garden city in Britain but had never previously operated in Ireland. Somewhat akin to a co-operative society, they were "a specialist form of combined limited dividend company and Friendly Society".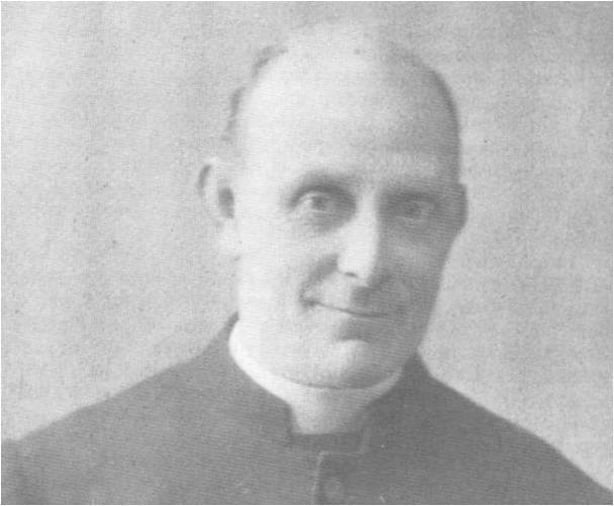 Having identified the mechanism, Hall set about making his vision a reality. He managed to acquire a 3.5-acre site, called a public meeting and the St Barnabas' Public Utility Society was established in January 1920, with Hall as honorary secretary. It aimed to build a garden suburb of 40 semi-detached houses. While the houses would be owned by the Society, the tenants would elect a committee to manage the houses and approve tenants. Hall also devised a tenant-purchase scheme, where the tenant would eventually become full owner of the house through gradual payments over a 20-year period.
The initial 10 houses, designed by Frederick Hicks, would cost £10,700 to build, given ongoing post-war inflation. State subsidies would provide 75% of building costs, but the society first had to raise the remainder by raising loan stock (£9,000 at 5%) and issuing shares (1,000 shares at £1 each). Hall approached local builder J & R Thompson of Fairview, who was persuaded to make a start once an initial £1,000 was raised. The energetic rector then began knocking on doors and preaching charity sermons. He famously described how "sixty-seven gallant ladies invested in the scheme, when even the Rotary Club failed to support it!".
In June 1921, Lord Mayor Laurence O'Neill laid the name-stone of the society at St Barnabas Gardens, at an event which was also attended by various dignitaries. It was recognised that the St Barnabas society was not motivated by financial gain, but was intended as a piece of pure citizenship. The Lord Mayor thanked Hall "for the splendid patriotic services he had rendered to the locality, and indeed, by his example, for the whole city". He further noted that it was particularly pleasant "to find ladies and gentlemen of different degrees and forms of thought and religion gathered together with the one common object of benefiting their fellow citizens" and he hoped that this influence would spread.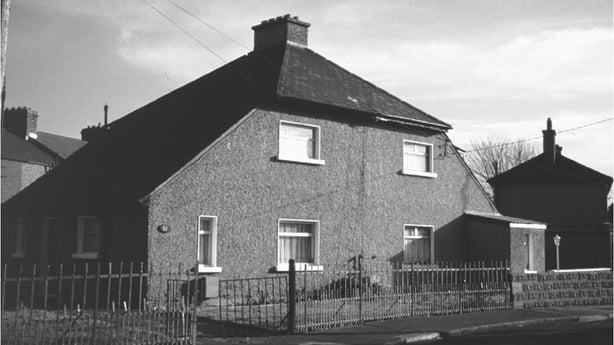 Hall's influence did indeed spread. The society continued its efforts in East Wall, completing schemes at Crescent Gardens and East Wall Road. By 1926, over 170 houses and a recreation ground had been provided and made available to people of all faiths, at a time when almost no building operations were taking place. To put this achievement into context, Dublin Corporation had completed two schemes in the same period, totalling 162 dwellings.
Hall continued to spread the word, giving public lectures and offering practical advice on establishing such societies. In addition, he served as a director of the Association for the Housing of the Very Poor from 1927 and was a member of the coordinating committee of the Citizens' Housing Council, which produced two reports on slum clearance in Dublin. His promotion of the public utility society concept was doubtless a contributory factor in its success; over 17,000 'self-help' houses were completed in the 1920s and 1930s.
The "brave-hearted pioneer in the slums around Amiens Street, who brought his interpretation of the bible into heroic Social Action" has largely been forgotten on the national stage. However, Hall's legacy is still warmly remembered and celebrated by the people of East Wall.
---
The views expressed here are those of the author and do not represent or reflect the views of RTÉ
---