Analysis: despite the value of the Irish coastal ecosystem, there is no coherent national investment policy for communities along the Wild Atlantic Way
By Eugene Farrell, NUI Galway; Liam Carr, NUI Galway; Eoin Ó Fátharta, NUI Galway and Mary Bourke, TCD
Faced with reductions in local government operating expenditure and growing demands for environmental and climate-related actions, local authorities and the Office of Public Works are faced with difficult decisions about how to allocate funds to protect, conserve and restore our natural and built environments.
These planning decisions are typically justified made using cost-benefit analysis that relies on quantified market-based parameters. Usually property and infrastructure values for homes, farm buildings, agricultural land, roads and telecommunications are compared to test likely scenarios that may arise from funding decisions (e.g., economic benefits resulting from flood and erosion prevention schemes). Cost-benefit analysis models, however, do not effectively cater for "natural capital values". In the language of resource economics these values are known as ecosystem goods and services.
These goods and systems have many benefits. They provide direct benefits through recreation, social connection and well-being and through the prevention of damages that can inflict substantial costs on society. They also are the foundation for essential Irish economic activities such as coastal fisheries, soils and water.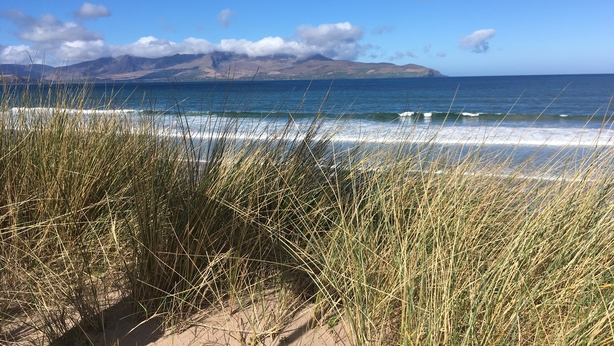 A recent EPA technical study found that parts of the Irish coastal, marine and estuarine ecosystems are likely to have an economic value that will, perhaps significantly, exceed €3.58 billion per annum. This includes fisheries, aquaculture, genetic materials, water services, coastal defence, habitats, pest and disease control, climate regulation, recreational services, scientific and educational services, marine heritage and aesthetic services.
Rural coastal landscapes have unique physical attributes embedded within cultural landscapes with rich heritage and recreation value. A cost-benefit analysis misses this salient point in its predilection for market-based values in decision making. We have to recognise how predominant market-based accountancy systems have rigged the game of planning in favour of urban centres and Ireland's rural area simply cannot compete.
We need your consent to load this rte-player contentWe use rte-player to manage extra content that can set cookies on your device and collect data about your activity. Please review their details and accept them to load the content.Manage Preferences
RTÉ Brainstorm video on the history and value of sand
It is time to accommodate ecosystem goods and services valuations in the current approach to planning. International efforts have produced protocols that characterise ecosystems as natural capital and appraise their ecosystem services. For example, research done in the UK's coastal margins estimated that these systems were worth at least £48 billion (€52.6 billion) per annum (3.46% of UK global national income) to the economy. Applying a similar valuation method and proportional contribution to Ireland produces an estimate of €2.57 billion per annum. This figure can serve as an indicator of the potential value for Ireland's coastal margin ecosystem, but also highlights a knowledge gap that exists in Ireland for equivalent research.
A 2010 publication in Aquatic Conservation: Marine and Freshwater Ecosystems presented a substantial inventory of the ecosystem goods and services provided by coastal sand dunes in the UK and their findings are equally relevant to Irish dunes (see table below). In Ireland, dunes are particularly important for controlling coastal erosion and protecting low lying coastal areas from flooding. In addition, coastal ecosystems provide the platform for endless outdoor recreation opportunities.

Although access to most of our coastal and rural landscapes is free for visitors, the fact that they must travel to and from these areas in order to use them means that a price is actually paid. This "travel cost method" is commonly used by economists as a proxy for market value. Researchers in NUI Galway applied this method to the Maharees peninsula in west Kerry in 2019 and determined that daily visitors (average 580 visits per day) contribute over €9 million to the local economy during the summer season.
This study not only highlights the substantial economic contribution of rural coastal areas, but should be a compelling argument why we need to protect coastal communities like the Maharees. Unlike cities, these rural areas have few economic alternatives should their ecosystem become impacted by flooding and coastal erosion.
Currently, the most widely consulted guide used to assess the potential benefits of investment in coastal and fluvial risk management projects is based on a UK publication known as the Multi-Coloured Manual. This manual provides guidance on how to include social and environmental intangibles into economic justifications. It may seem admiral to state that multi-criteria assessments are used by citing procedures in the Manual, but it is difficult not to consider this to be tokenism given how incomplete the manual is on identifying and valuing ecosystem goods and services. The manual tagline to users is the ability to carry out economic appraisals with the "minimum of effort" may be attractive for desktop studies, but does not give due diligence to the rural communities who rely on these ecosystem goods and services. Again, this highlights a knowledge gap that exists in planning in Ireland.
The Irish economy is strongly reliant on tourism and Fáilte Ireland has executed successful marketing campaigns to rebrand the west coast under the mantle of the Wild Atlantic Way in 2014 with investment of €110m. However, the economic benefit is not being reaped in the areas that are visited. Tour operators offer one day trips from Dublin city to primary tourist attractions such as the Cliffs of Moher, The Burren, Galway and Giants Causeway. They then shuttle tourists back to Dublin for dinner and overnight stays, which means that rural community restaurants, B&Bs, and hotels near the Wild Atlantic Way ail to maximize their economic potential.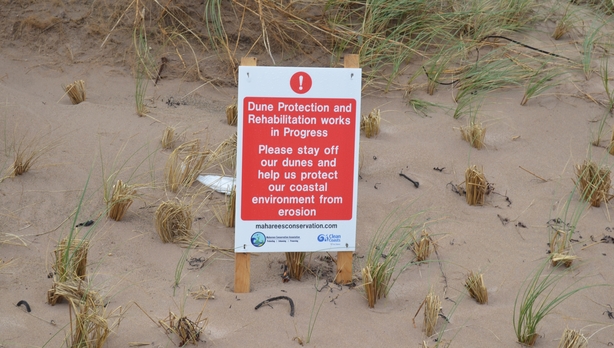 There is significant traffic congestion and concentrations of visitors, giving rise to concerns of safety access and the overall quality of the user experience the impact traffic congestion. Clare County Council have been one of the few organisations to proactively combat this by renegotiating with tour operators accessing the Cliffs of Moher visitor centre to visit other tourist attractions, overnight in the countyand stagger arrival times.
Furthermore, there is no coherent national investment policy to concurrently build capacity within the coastal communities along the Wild Atlantic Way. Degradation and loss of coastal ecosystems are being exacerbated by increasing visitor numbers and are set to further deteriorate if predicted population increases occur (over a million extra people by 2040 according to Ireland 2040 – Our Plan").
We recommend that the loss and degradation of our ecosystems needs to be framed within the new climate policy as an integral element of local and regional natural heritage that is of considerable economic, scientific, conservation and recreational value. We have to recognise that the decision to exclude non-market commodities in cost-benefit analysis models rigs the game in favour of urban centres. Rural and peripheral coastal communities are paying a heavy price for living on the edge.
Dr Eugene Farrell is a Lecturer in Geography in the College of Arts, Social Sciences, & Celtic Studies and director of the Coastal and Marine Environments MSc Programme at NUI Galway. Dr Liam Carr is a lecturer and programme co-ordinator for the MSc in Coastal and Marine Environments in the Discipline of Geography at NUI Galway. Eoin Ó Fátharta is a PhD student at NUI Galway. Dr Mary Bourke is an associate professor in the Department of Geography at TCD. She is a former Irish Research Council awardee
---
The views expressed here are those of the author and do not represent or reflect the views of RTÉ
---