Opinion: how essay collections by Irish writers are showing that the personal is political
In Emilie Pine's 2018 best-selling essay collection Notes to Self, she says "I write this [essay] now to unlock the code of silence that I kept for so many years. I write it so that I can, at last, feel present in my own life. I write it because it is the most powerful thing I can think of to do." Pine frames her work of composing this personal narrative as an act of testimony and it perhaps encapsulates what the modern essay (or piece of creative non-fiction) can do. "The personal is political", after all, as American radical feminist Carol Hanisch wrote in a 1969 essay.
I'm reminded of Joan Didion chronicling the deaths of her husband and daughter in The Year of Magical Thinking and Blue Nights. I'm also reminded of Olivia Laing tracing the lives and work of queer artists, as well as meditating on her own loneliness, in The Lonely City, and Claudia Rankine using poetic form to lay bare institutional racism in Citizen: An American Lyric. There are many more examples: bell hooks, Nora Ephron, Maggie Nelson, Samantha Irby, Scaachi Koul, David Sedaris, Leslie Jamison, Annie Dillard, Jean Hannah Edelstein, Lindy West, to count a few, are perhaps some of the most well-known writers in creative non-fiction working today.
A RTÉ Culture Night interview with Emilie Pine
Closer to home, I'd argue that Anne Enright's Making Babies (2004) deserves as much attention as her novels, a wonderfully witty collection of personal writing on motherhood that is strongly reminiscent of Ephron – and perhaps a predecessor to writers like Irby, Koul and West.
Two new essay collections by Irish writers follow in this tradition. Perhaps I am being unimaginative in grouping them with Pine (after all, all three writers appeared at an event together at the recent Cúirt International Festival of Literature in Galway). However, Sinéad Gleeson's Constellations and Ian Maleney's Minor Monuments follow on from Pine's work and many other precedents in using the essay form as an act of testimony. Between them, they use the essay to address the regulation of bodies, pain, the urban/rural divide and the contours of the landscape, all of which take on pertinency in an Irish context.
From RTÉ Radio One's Arena, Emilie Pine, Sinead Gleeson and Ian Maleney discuss the art of the essay
Minor Monuments focuses on what it is to be from the rural landscapes of Ireland and to be of those landscapes too. An indelible aspect of this is Maleney paying tribute to the memory of his late grandfather, John Joe, and to the life John Joe shared with his wife (or Nana). "Below" explores his grandparent's home as a centre of gravity and a constant source of stability. "I dream of my grandparents' house because it is the strongest shelter I have experienced against time's many erosions", Maleney writes. "It has a history that precedes me, and a symbolic register that transcends me. It remains always something other than property."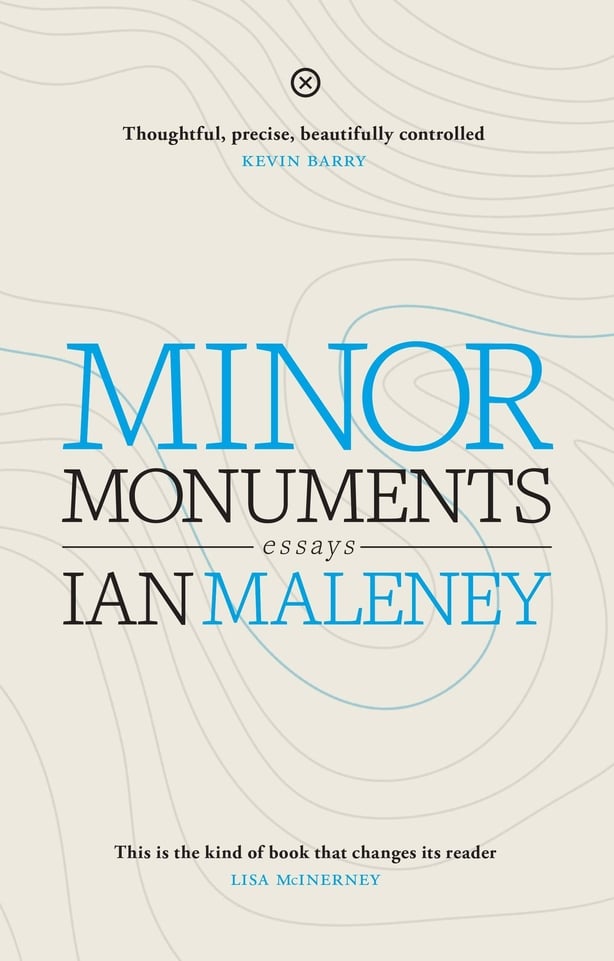 Intertwined with this is Maleney's precise, refreshing evocation of the push and pull of one's rural heritage and the allure of urban life. "I set about worming my way into the artistic milieu I had longed to experience as a teenager in the countryside, back when I'd hoarded whatever diluted artefacts of the creative life I could, after they'd filtered down to the middle of nowhere." Since finishing the book, I return to this sentence again and again. Maleney's past self assumes that one can only access the "creative life" through urban infrastructures yet Minor Monuments demonstrates that this is not necessarily the case.
From RTÉ Radio 1's Arena, Ian Malaney's essay on how large-scale peat exploitation at the turn of the 20th century brought an unexpected visitor to the boglands of Offaly
Constellations traces the "story of a life in a body", an Irish body, Gleeson's own. In a similar fashion to Leslie Jamison's The Empathy Exams, Gleeson traces the story of a body in pain, through her experiences of arthritis and leukaemia. In "Blue Hills and Chalk Bones", that body also operates in relation to the omnipresence of Irish Catholicism, namely the pilgrimage to Lourdes: "I thought about the baths, and how if I believed enough, I would be cured".
Gleeson also writes of the "form of guidance: that the work of artists such as Frida Kahlo, Lucy Grealy and Jo Spence provided in their explorations of their bodies in illness. "Perhaps articulating a life-changing illness is part of recovery. But so is finding the kind of articulation that is specific to you." Quoting Anne Carson, Gleeson concludes that, for Kahlo, Grealy and Spence, "a wound gives off its own light", which perhaps summarises Constellations' approach to the subject too.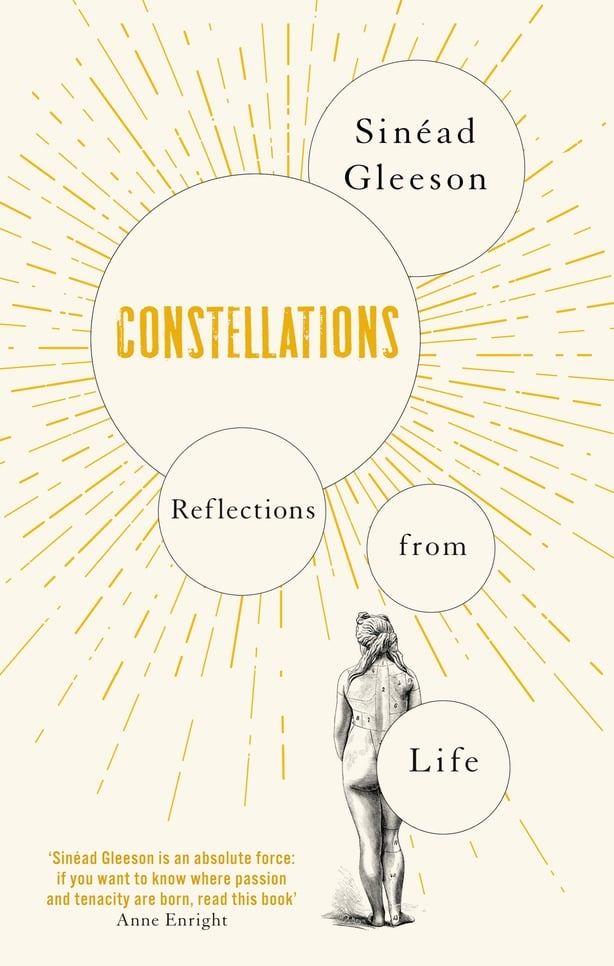 It is difficult not to read this collection while conscious of how the Irish state has regulated pregnant bodies through the (recently repealed) Eighth Amendment. Gleeson knows this, stating in "Twelve Stories of Bodily Autonomy (one for the twelve women a day who left)" that "until 2018, it was impossible to talk about the body in Ireland and not talk about abortion. […] Before [the referendum] Ireland did not see the individual as a distinct being."
Constellations and Minor Monuments are not only very good essay collections. They are also testimonies to what it is to be as an Irish woman in pre- and post-referendum Ireland (Gleeson), or a person who, having left rural Ireland as many of our generation have done, still feels the pull of home (Maleney). Returning to Pine, these collections demonstrate that, for some, writing can be the most powerful thing we can do.
---
The views expressed here are those of the author and do not represent or reflect the views of RTÉ
---