Opinion: the troubled suburbs have produced many of the stars of this French team yet the divide between the banlieues and French mainstream society remains
Recently described as home to "the greatest pool of soccer talent in Europe", France's troubled banlieues (suburbs) are once again in the spotlight as their national team prepare to face Croatia in Sunday's World Cup final in a bid to replicate the success of their 1998 heroes. The suburbs have produced many of the international household names in France's World Cup squad, including Kylian Mbappé, Paul Pogba, N'Golo Kanté, Benjamin Mendy and Blaise Matuidi, among others.
However, their success can be contrasted with the experiences of thousands of disenfranchised young people from some of the most marginalised communities in France. According to one contributor to the excellent Netflix documentary Les Bleus: Another History of France, football can be viewed as a mirror of French society; once again the composition of the national football squad has drawn attention to a fractured and divided French society.
We need your consent to load this YouTube contentWe use YouTube to manage extra content that can set cookies on your device and collect data about your activity. Please review their details and accept them to load the content.Manage Preferences
20 years ago when France were victorious and the FIFA World Cup trophy was lifted by Zinedine Zidane – the son of Algerian immigrants – in Paris, the success of the football team was used by some to infer national solidarity and social inclusion. The team was composed of the children and grandchildren of immigrants from numerous former French colonies including Algeria, Senegal, Guadeloupe and French Guyana, among others. The editor of Le Monde at the time declared that the victory symbolised "a change of epoch", a denial to claims of social and political fractures in France. It was hailed as a team of black, blanc, beur (meaning black, white and Arab) a play on the bleu-blanc-rouge tricolour of the French national flag and an acknowledgement of the multi-racial and multi-ethnic background of the 1998 heroes.
Similar to the victorious 1998 French team, the current squad is composed of a large number of players who grew up in the banlieues, a place which has become synonymous with urban violence, regular incidents of social unrest often targeted at police officers or public buildings. The notion of the banlieues is distinctly French. Although translated as "suburbs", the word carries specific connotations. It has come to signify neighbourhoods of high-rise apartment blocks on the outskirts of most French cities, home to thousands of families of immigrant origin (particularly from former French colonies in Africa and the Caribbean).
We need your consent to load this rte-player contentWe use rte-player to manage extra content that can set cookies on your device and collect data about your activity. Please review their details and accept them to load the content.Manage Preferences
From RTÉ's FIFA World Cup Extras, highlights of the France vs Belgium semi-final
Residents of the banlieues – particularly young people – experience disproportionately high unemployment rates, estimated at close to double the national average in some locations, as well as wide-scale social and political exclusion from mainstream French society. As a result, there are generations of descendants of immigrants from former French colonies who, although born in France and are French citizens, have acquired the status of what Dr Matthew Moran terms the "internal outsider": "immigrants, and especially those of Maghreb origins, find themselves in a no-man's land at the outer reaches of the Republic – officially and legally citizens, but socially stigmatised and permanently viewed as outsiders".
History has shown that the perceived unity of 1998 was short-lived and the success of the football team was not indicative of the success of the French assimilationist model of integration. The last two decades have witnessed a rise in support for the far-right Front National party, including a shock place in the second round of the 2002 Presidential elections for then leader Jean-Marie Le Pen and recent increasing support for his daughter Marine who has taken over the leadership of the anti-immigrant, Eurosceptic party.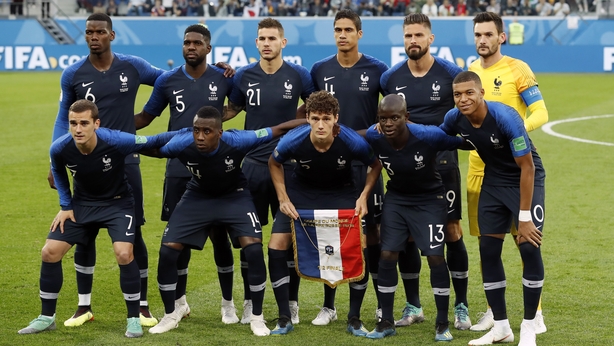 Meanwhile, the banlieues have been home to ongoing incidents of social unrest and urban violence since the 1980s, with sporadic but relatively regular riots and civil disturbances. Although France has not since seen wide-scale rioting such as that experienced in 2005, isolated violent incidents in the banlieues have continued, including recent unrest following an alleged rape by a police officer during the arrest of a man in Paris in February 2017 and vicious attacks on police officers on New Year's Eve and New Year's Day this year. Despite initial hopes that the 1998 victory signalled the achievement of the constitutional notion of "one France, singular and indivisible", the experience of those living in France's banlieues remains at odds with France's conception of itself as a united Republican state.
According to legendary 1998 defender and most capped French player Lilian Thuram, "football has always been political" in France. The success of this young French team has once again invited commentary on the disconnect between the hero status of Mbappé and co and the large-scale exclusion and marginalisation of young people from the suburbs. For some residents of the banlieues, football is not only a hobby, it is also seen as a way out of the cycle of poverty and discrimination which has come to characterise these neighbourhoods. As one resident of the banlieues recently commented, "the only way to make it here is in sport or rap".
We need your consent to load this Instagram contentWe use Instagram to manage extra content that can set cookies on your device and collect data about your activity. Please review their details and accept them to load the content.Manage Preferences
Whether Les Bleus win or not on Sunday afternoon, the reality is that while a nation may be united behind their football team, an enormous challenge remains for the French government and French society generally to address the sociocultural divide separating the banlieues from mainstream French society. Football may have reignited the conversation, but whether it will lead to any real change remains to be seen. For now though, allez les bleus!
---
The views expressed here are those of the author and do not represent or reflect the views of RTÉ
---