The visa question
Back in Euroland, we are undergoing our own political transitions and the full consequences of Brexit on Irish foreign relations are far from being realised. The most immediate concern in post-Brexit Sino-Irish relations might be the British-Irish Visa Scheme. Introduced in 2014, it means a single Irish or British visa issued to a Chinese national allows travel to both the UK and Ireland without the need for an additional visa.
Such a system operates, in part, on the basis of the current Common Travel Area arrangements between Ireland and the UK. It makes a lot of sense; both Ireland and the UK are outside the Schengen Area and it is important for Ireland to entice Chinese tourists and business without making it more complicated for them. The previous lack of direct flights between Ireland and China shows the greater importance the UK has for China - the UK is a more practical destination if you are a Chinese tourist on a long-haul flight.
It is unclear how the visa system will work post-Brexit because it is still not known what the UK will be able to do with customs for Northern Ireland. The Irish Department of Foreign Affairs does not foresee changes to the existing visa system and, given its success to date, intends to develop it with longer visas being issued and allowances for Chinese students to stay longer on completion of their studies.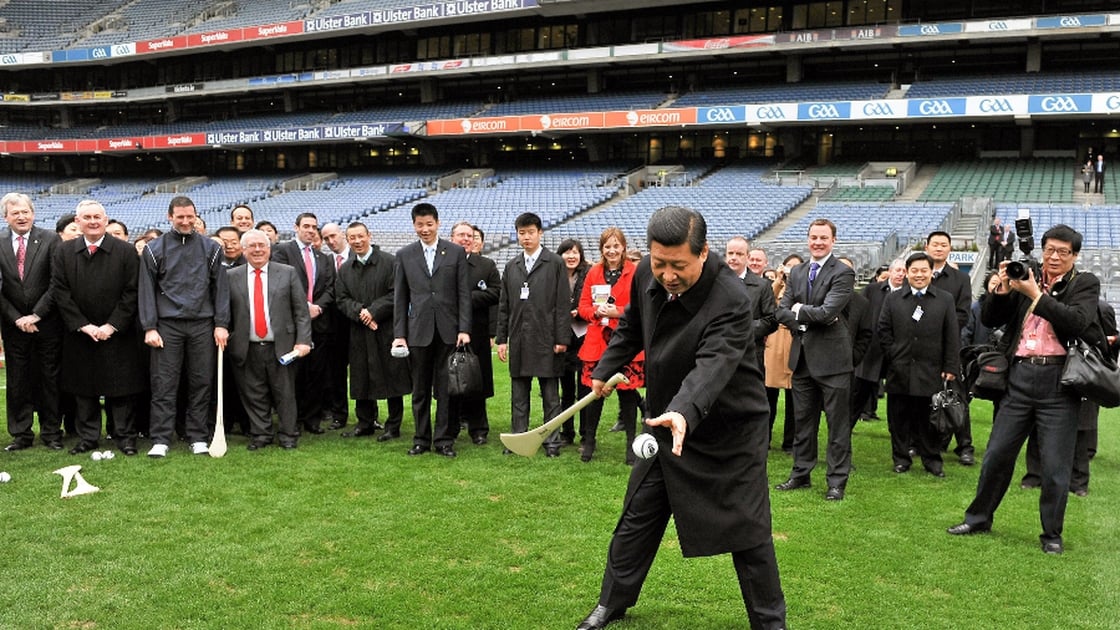 One Ireland?
Both Northern Ireland and the Republic of Ireland will strive for better ties with China. For Northern Ireland, as with the Republic, China offers growth that can be tapped for the promise of large markets for agri-food, renewable technology and financial technologies as well as inbound tourism. The possibilities for inward direct investment cannot be ignored either, but for Ireland much of this will continue to be conducted within the framework of EU-China agreements. As a constituent component of a post-Brexit UK, Northern Ireland will be attempting to forge new bases for relationships in these areas.
In China, Xi Jinping's recent call for better quality products for Chinese citizens has resulted in a reduction in tariffs from 17.3 percent to 7.7 percent across a range of consumer items thereby making Irish products more affordable. Currently, trade with China is not a zero-sum game with the domestic market still growing as economic development extends to second and third tier cities.
Pragmatism might indicate that branding an all-Ireland economy and targeting different Chinese regions would be advantageous rather than diluting resources by trying to distinguish one from the other and competing. There is a certain confusion (not least for the Chinese) over an Ireland in Europe and a Northern Ireland outside of Europe that needs clarifying. A solution to this might be branding an all-Ireland economy that has benefits of being simultaneously both in and out which may be an inherently attractive proposal. While such a Brand Ireland is possible, a lot depends on what the UK-European Union border looks like.
We need your consent to load this rte-player contentWe use rte-player to manage extra content that can set cookies on your device and collect data about your activity. Please review their details and accept them to load the content.Manage Preferences
From RTÉ Radio One's Countrywide, a report on Ireland's food trade to China
Yuan for the money
There are particular sectors that Ireland should seek to capitalise on. Currently, Ireland already hosts some of the major Chinese players including Huawei, Tencent, Lenovo, SATIR, Firecomms and Chinasoft in the technology sector In finance, Ireland is home to such companies as the China Development Bank, Bank of Communications Industrial and Commercial Bank of China and Bank of China Aviation.
Ian Lahiffe, an Irish veteran in Chinese Agri-Business, sees the future direction for Ireland as an attractive and reliable partner for Chinese foreign direct investment into Europe. Lahiffe argues that Ireland can develop further traction and build on the positive reputation that it holds in China by focusing on a few key sectors, such as IT, agri-food, pharma, financial services and aircraft leasing. 
Ireland has recently adopted two schemes that will allow Chinese people entry to Ireland for periods up to five years. The two schemes, the Immigrant Investor Programme and Start-up Entrepreneur Programme, are designed to facilitate non-EEA citizens who wish to invest for purposes of saving or creating jobs within Ireland. These schemes are modelled on similar schemes run in other English-speaking jurisdictions, such as Canada.
But in Canada, such policies are blamed for increasingly unaffordable homes in cities such as Vancouver where new builds are advertised in Chinese for affluent Chinese buyers seeking Canadian citizenship. Obviously, the Irish housing market cannot absorb any further pressures, should a sudden interest in buying Irish property take hold in China. Monitoring of such investment should be ongoing so entry criteria can be adjusted to keep us in line with other schemes in Britain, Canada, New Zealand and Australia. The benefits are clear as exampled in a new distillery in Co Mayo, Nephin Irish Whiskey, made possible with help from Chinese money through the immigrant investment initiative.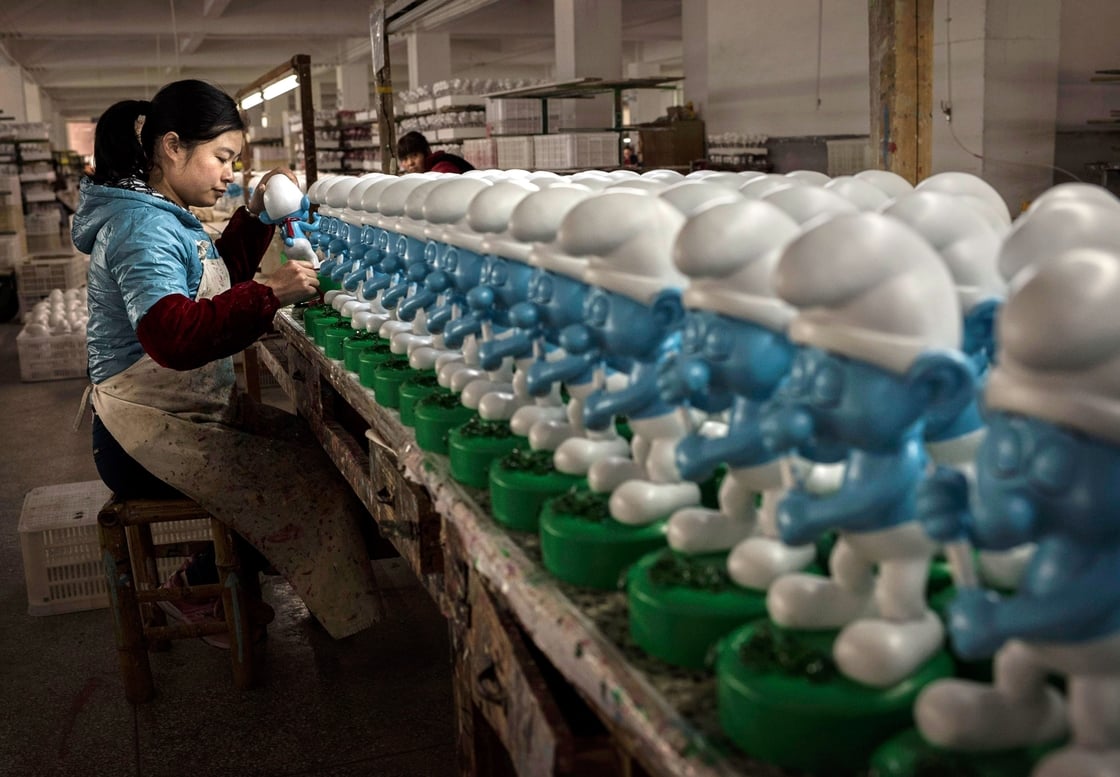 One Belt, One Road
Ireland's 2017 membership of the Asia Infrastructure Investment Bank should afford us a front row seat to regional developments. The bank itself was a Chinese proposal and is invariably linked to the new One Belt, One Road initiative as an effort to meet excess capacity in the Chinese domestic market.
In January 2017, a train carrying goods from China unloaded in London after a 17 day and nearly 7,500-mile journey by rail as part of this initiative to redevelop old silk trade routes. While ostensibly a PR exercise as much as a sales pitch for Xi's vision of a strong international China (hence the regional development bank), the rail service may provide Ireland with network access to central Asia.
However, this is very much dependent on the type of cargo you wish to move. Trials in rail freight by Spanish olive oil producers were less than impressive due to packaging costs incurred to protect goods against the climactic differences the train route endures. There is also the extent to which Russia and India will allow Chinese influence in Central Asia to grow unimpeded
Geographically, Ireland is at the end of the Belt & Road initiative and existing shipping routes alongside air will continue to dominate until kinks in the rails (literally, due to use of different rail gauges) are straightened out. The most important development for trade is the introduction of direct flights by Cathay Pacific (Dublin to Hong Kong) and Hainan Airlines (Dublin to Beijing) this summer. Such direct flights will prove a boon for both tourism and food trade.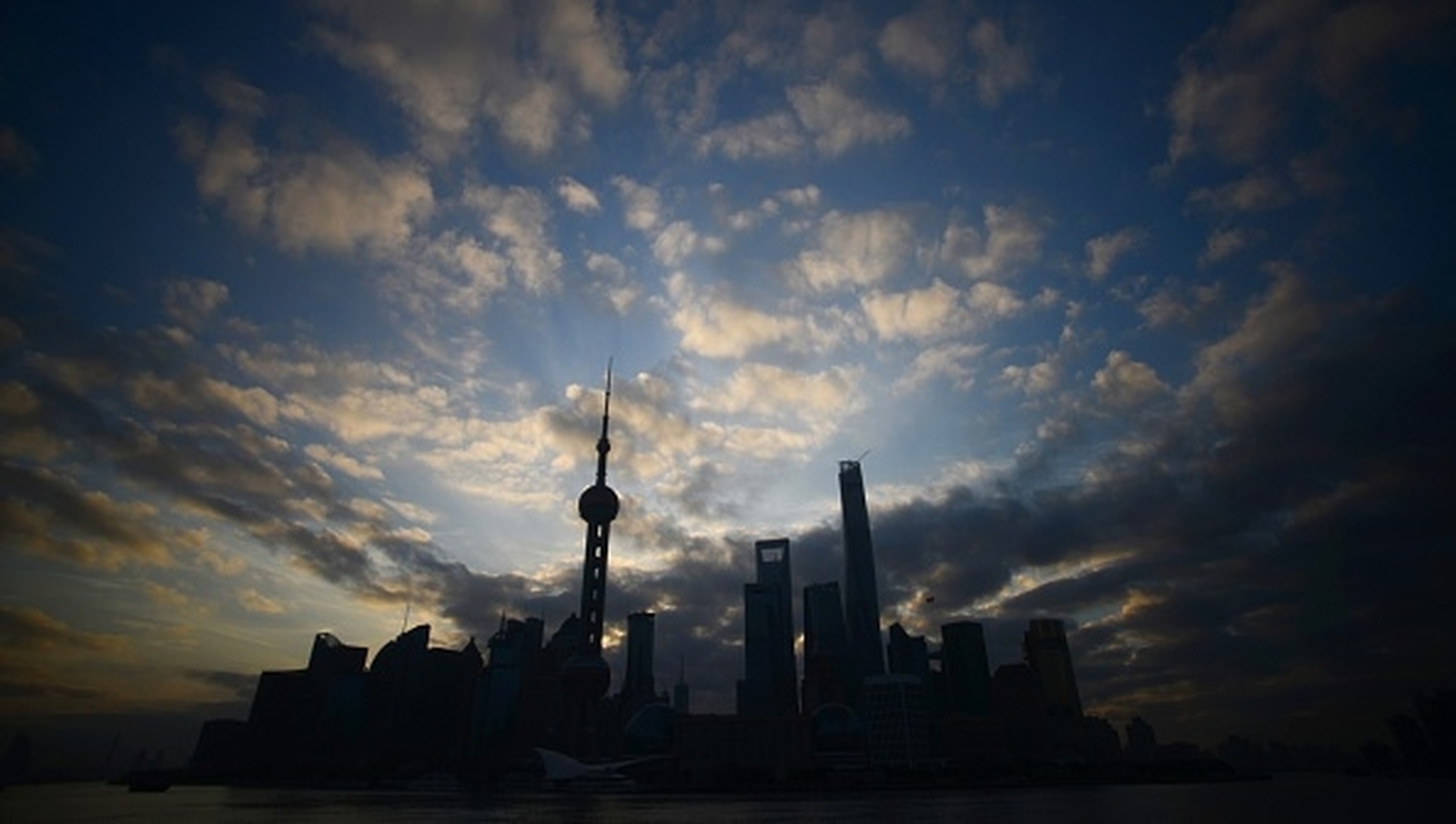 What do the Chinese middle class want?
The Chinese middle class has awakened and their increasingly sophisticated tastes demand safe quality goods. With the reduction in tariffs, the Irish food industry can capitalise further particularly in dairy products.  Among other food scares, the 2008 milk scandal in China (in which tainted milk formula caused infant deaths and disorders) had a lasting effect on the desire for Western-branded infant goods over domestic products due to concerns over health. Such is the demand for Irish baby formula, many a Chinese university student in Ireland can make some pocket money by selling it to friends and family back home.
In 2014, China became our second largest destination for food-stuffs behind Britain and ahead of the US. It is a market we must seek to protect and develop post-Brexit. There is a word of caution for Irish producers aiming to meet Chinese and global demand: it must be done sustainably. Trying to capitalise on growing markets too quickly can lead to quick deterioration of quality and rising domestic prices as happened with Iberian ham in Spain.
Sustainability will become a key theme in future economic growth particularly as China ceased imports of Irish plastic waste as of January 1st last. We can no longer expect, nor should we expect, other countries to clean up our waste and China has enough of it. We should however help develop collaboration in the renewables sector which will see rapid growth in China. We will find willing partners in China to develop efforts to deal with domestic waste by improving renewable and waste treatment technologies.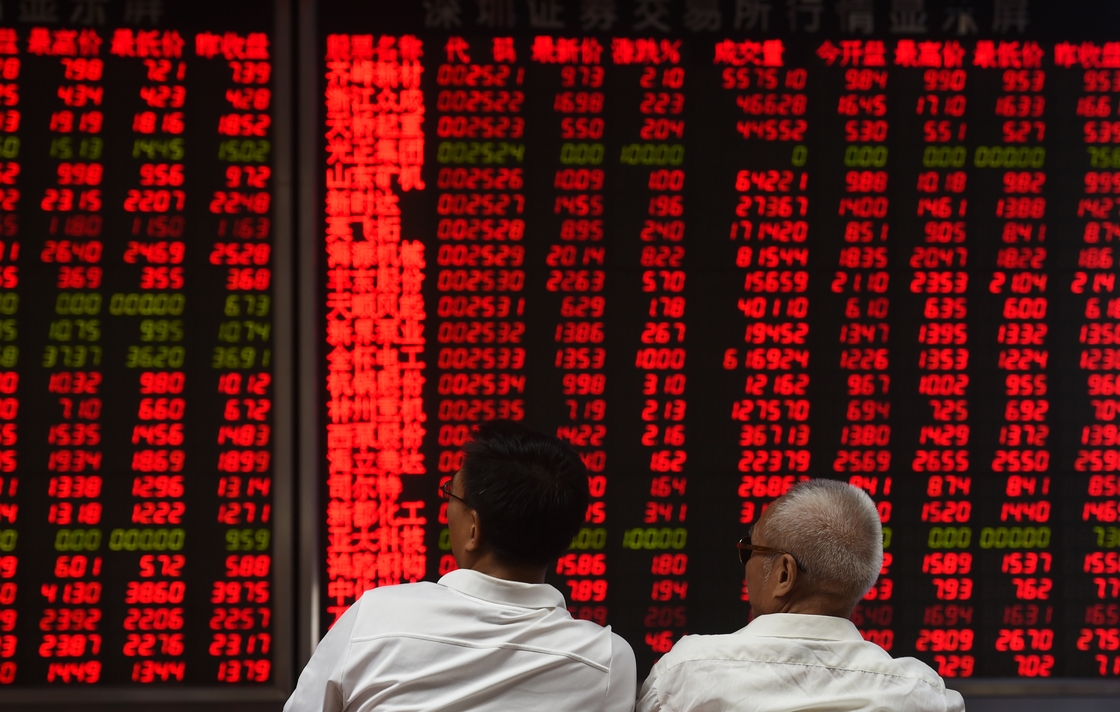 Do you speak our language?
There is a tendency for the Irish to sell our English-speaking ability as a core skill which is a relatively poor unique selling point when it comes to a multilingual world. Traditionally, trade with the UK and United States reinforced the importance of English strengthened by the Irish diaspora for generating business and trade networks.
A better sales pitch should be our multi-lingual ability if Ireland can develop as an "English-Plus" nation, i.e. English plus another language. We will then compete more effectively with other European nations. The EU's 2002 Barcelona objective aims for European Union citizens to have the capability to communicate in two languages other than their mother tongue, something that would serve us well.  
With Britain in the European Union, the most commonly spoken mother-tongue languages are German, Italian and English at 13 percent each and then French. Without Britain, Spanish and Polish make up fourth place at 8 percent each. While Ireland will then be the only native English-speaking country, we are weakened by our biggest trading partner becoming a third country, the deviation of Euro-English from British and our poor second language skills relative to central Europe.
Being primarily an English-speaking country is not the advantage it used to be when dealing with Brazil, the Middle East, Russia, India or China. If Irish companies are consistently out-sourcing language requirements we will leak business opportunities too. Knowledge is power, but you need to know the language. Language not only opens channels of communication but enables us to see other world views and appreciate matters of importance in richer detail in any given cultural situation.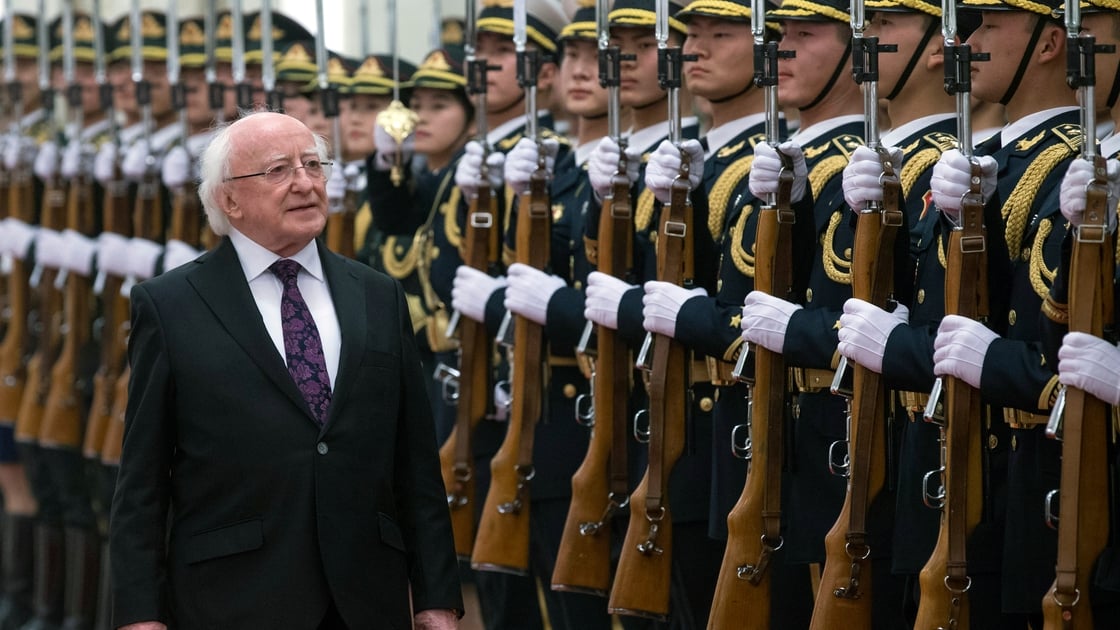 The Chinese tourists are coming
The future of our growing inbound Chinese tourism will depend on ease of access so the importance of direct flights from such a distance cannot be underestimated. For 2018 after the introduction of the direct flights, Chinese tourist numbers in Ireland are hoped to reach 50,000 out of a potential five million visitors to Europe. Chinese tourists prefer to travel in groups rather than individually and are well prepared for travelling in an English-language country.
Nevertheless, efforts by those in the Irish tourist industry to adapt to some cultural preferences for the Chinese would be appreciated and make their experiences all the more enjoyable. Such efforts are already underway through an innovative new tourism programme to "Get China Ready", a joint Fáilte Ireland, Tourism Ireland and Tourism Northern Ireland initiative. The Irish have a unique platform for developing our tourist industry with the global spotlight St. Patrick's Day commands and this counts in China too. Being able to officially hold our national day festivities in China is a rare Chinese courtesy, as is the extravagant greening of the Great Wall.
The special engagement the Irish have managed to procure with China is a testament to the great work done by many to date. This includes Irish cultural groups such as Le Chéile in Shanghai, diplomatic and business efforts by Irish Embassy in Beijing and the Irish Consulate in Shanghai, the IDA and Irish ministers and industry representatives. 
The importance of our current levels of engagement cannot be underestimated as no traditional links exist as they do with the US. Care should be taken to maintain and develop our relationship by offering clear and honest engagement for the future. The trade missions are an integral part of this engagement and should be maintained to offer a face to the potential economic and cultural growth both nations can enjoy. Bilateral exchange is important for Chinese business, physical presence and contact is valued.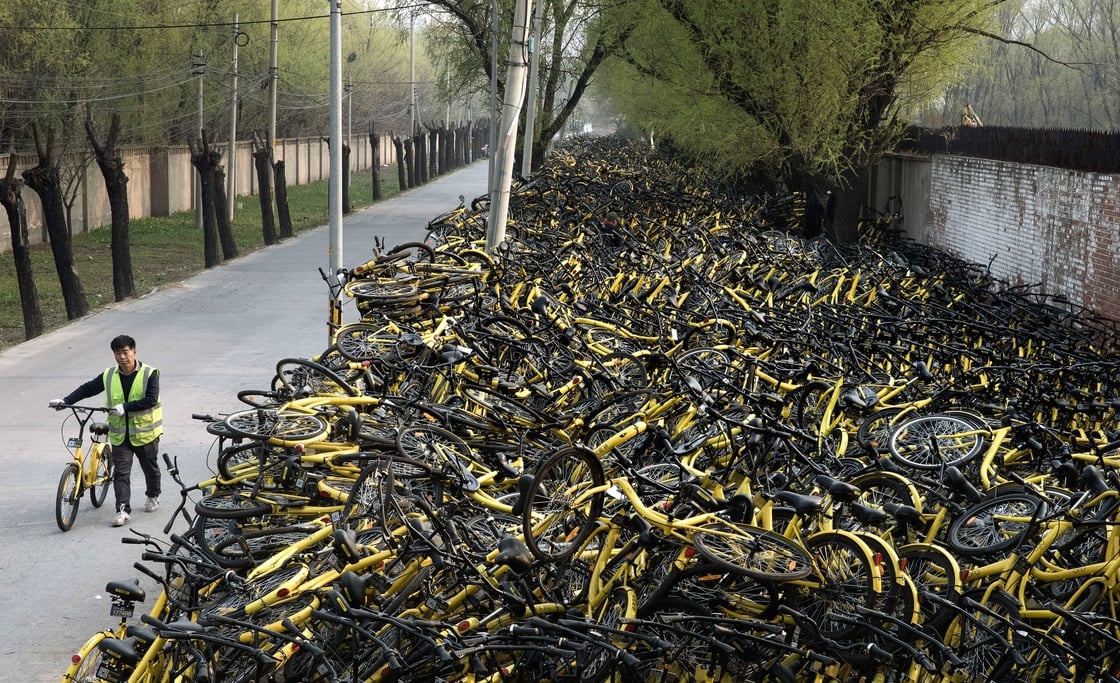 The future
Recent reports outline the new influence China is trying to bring to bear on the European Union. This can be particularly worrying for a smaller nation like Ireland and reinforces the benefits of membership of a larger economic cooperative such as the European Union. There is a trend amongst European nations to let the EU tackle concerns in human rights and politics head on in order to allow individual nations move their bilateral economic and cultural relations forward without awkward conversations. The rights and wrongs of this are debatable, but the EU certainly has more force in its voice of 26 than any one individual. It will be interesting to hear how the UK's global voice develops over the next five years as it seeks to establish new trade deals. We may be losing an EU neighbour, but we stand to gain a new friendly and independent international voice.
The views expressed here are those of the author and do not represent or reflect the views of RTÉ