US President Donald Trump has faced growing pressure from political and diplomatic allies as well as US companies urging him to pull back from proposed steel and aluminum tariffs, although he said he would stick to his guns.
Inside the White House, there still appeared to be confusion about the timing and extent of the planned tariffs, which would hit allies like Canada and Mexico hard.
Efforts by Mr Trump and US trade negotiators to link the NAFTA trade pact talks to the duties received short shrift from Ottawa and Mexico City.
Leading Republicans turned up the pressure on Mr Trump, with House of Representatives Speaker Paul Ryan leading the charge.
Mr Ryan's home state of Wisconsin would be hit by proposed European counter-measures on Harley Davidson motorbikes.
Representative Kevin Brady, another top House Republican, called on Mr Trump not to hit the US's closest allies.
The planned tariffs have roiled world stock markets as investors worried about the prospect of an escalating trade war that would derail global economic growth.
Stocks across the globe rose today, however, after four days in decline as investors saw the tariff threats as a US negotiating tactic and not a done deal and as pressure grew on Mr Trump to back off.
"We're not backing down," Mr Trump said during a White House meeting with Israeli Prime Minister Benjamin Netanyahu.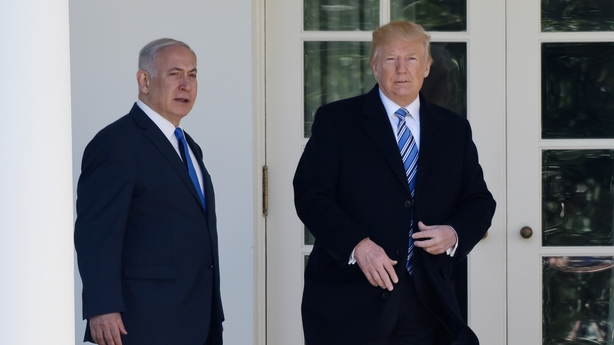 "I don't think you're going to have a trade war," he added, without elaborating.
Earlier comments from Mr Trump had stoked talk of a global trade war as he described them as easy to win and issued a threat to German carmakers.
One of those, BMW, runs a plant in the United States that is the largest single autos exporter in the country and has created thousands of jobs.
Most responses to Mr Trump's proposed tariffs have been targeted.
The European Union said it would hit Harleys, bourbon and jeans, iconic American products. It did not threaten to ramp up the issue.
China has been largely mum, urging caution, and both Canada and Mexico have stressed the targeted nature of any response.
Mr Trump was expected to finalise the planned tariffs later in the week, although some observers familiar with the process said it could occur next week.
The initial announcement by Mr Trump last week came as a surprise.