Opinion: the potential exists for a new human virus which will be as deadly as such infectious diseases as Ebola and Zika so we need to become better at preventing such outbreaks
By Jamie Sugrue, Trinity College Dublin
Viruses and viral infection represent significant threats to global health, yet many questions about their origins as well as the emergence of new viral pathogens remain. Viruses have been on this planet far longer than humans and will likely be around long after we have left. Their impact on shaping the history of the world is unlikely to ever be fully appreciated: armies have fallen and populations have been decimated by an organism whose classification as 'living' is a subject of debate. Where have viruses come from? Where will they come from next? What can we do to limit their negative impact on the human race?
Despite being ignorant of their ancient origins, we do know that the vast majority of viruses that infect humans originate in other animal species (about 70 percent). Cows gave us measles, chimpanzees gave us HIV, camels gave us Middle Eastern Respiratory Syndrome (MERS), pigs gave us pertussis and bats gave us ebola. These viruses, which have gained the ability to jump from their host to infect humans, are known as zoonotic viruses. Zoonotic disease can also be caused by parasites, bacteria and fungi.
In order to make the jump from animal to human, viruses undergo natural selection and evolve in much the same way as humans do. While some of these viruses maintain the ability to infect both its species of origin and humans, other viruses have evolved to solely infect humans and are distinct from the original virus that made the jump, HIV being one such example. This process does not have to be linear - a virus doesn't necessarily have to go from dog to human, it can go from dog to cat to rabbit to human, mutating and evolving to survive in each new host along the way.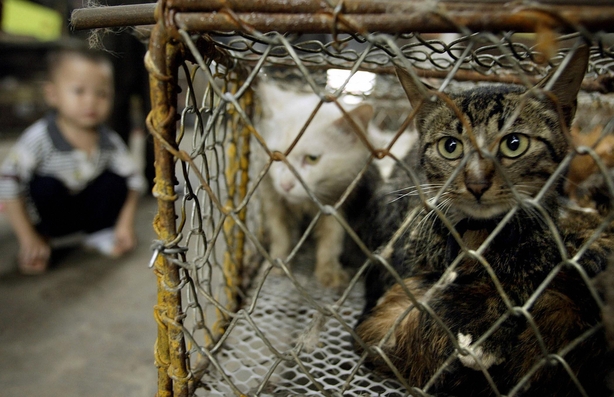 Humans have upset natural boundaries imposed by nature and have created scenarios in which animals that would never have encountered one another in the wild now live in close proximity - the Chinese markets of Guangzhou are an obvious and prime example. This unnatural proximity fosters a viral breeding ground by providing opportunity for the spread of viruses from one species to another, mutating along the way until they reach a point where it can jump to humans.
The majority of research is done on a limited number of species, while any species is liable to yield the next new zoonotic disease. There is therefore an argument to be made for expanding that animal research pool so that we can have a more robust understanding of potentially problematic pathogens before they reach humans. Teagasc, the Irish semi-state body charged with research and development in the agri-food sector, also has a focus on understanding the immune system of animals such as cows. Intensive farming practices involving high levels of input and output per cubic unit of agricultural land are now known to be linked to several disease outbreaks, including swine flu, avian flu (bird flu) and mad cow disease.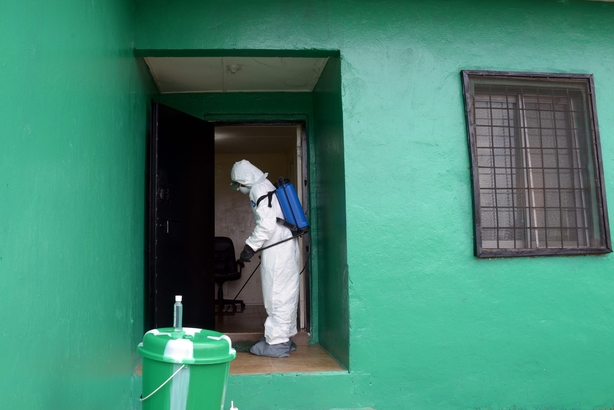 The World Health Organisation recently acknowledged the potential for generation of a new human virus by reserving a place on their list of most threatening infectious diseases of the upcoming year. This list is comprised by an expert committee on behalf of WHO in the hope of prioritising research and development on diseases and pathogens that pose a significant threat to global health and for which few or no medical countermeasures exist.
This reserve spot features alongside diseases such as Ebola and Zika and has been simply denoted Disease X. Although it seems likely that Disease X could arise from a zoonotic pool, it may also be as a result of bioterrorism (creating pathological diseases for use a weapons), or belong to a group of reemerging pathogens.
The best way to prepare for Disease X is by developing blanket strategies that help make us better at fighting every disease. Of course, caution must be observed so that we do not board a diseases hype train. Ancient diseases such as malaria, cholera and tuberculosis kill many more people than those that are suddenly thrust from obscurity to the fore. Ebola killed 11,000 people, but 1.7 million succumbed to tuberculosis in 2016.
We need your consent to load this rte-player contentWe use rte-player to manage extra content that can set cookies on your device and collect data about your activity. Please review their details and accept them to load the content.Manage Preferences
From RTÉ Radio One's This Week, a report on the ebola outbreak in West Africa
There are several efforts underway to try prevent the next big viral outbreak. PREDICT is one such initiative run by the One Health Institute at UC Davis. Using computer models and surveillance in over 30 countries they hope to detect and discover zoonotic viruses with pandemic potential. They have discovered several hundred known and unknown viruses and have predicted that there about 1.3 million viruses in total, of which almost 500,000 have the potential to infect and cause disease in humans. Building on their work is the Global Virome Project, which aims to identify 85 percent of the 500,000 viruses "to know the enemy before it emerges".
Humans need to be more forward thinking and less complacent. We have hoisted ourselves onto a pedestal of superiority, but we don't have to look too hard to see our vulnerability, after all, the biggest killer of the 20th century was not World War I or II, but the Spanish Flu.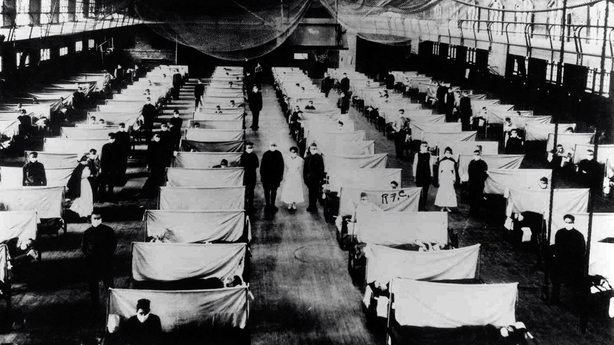 Jamie Sugrue is a PhD Candidate at Trinity College Dublin who is researching resistance to viral infection in a unique cohort of women exposed to hepatitis C virus contaminated medication in the 1970s.
---
The views expressed here are those of the author and do not represent or reflect the views of RTÉ
---