Opinion: from identifying clinical needs to finding solutions, medical advancements requires team effort from all sides, including doctors and scientists
English poet and playwright John Dryden once said that "there is a pleasure in madness which only but a mad man knows". I would rephrase it as "there is a pleasure in being a doctor which only but a doctor knows".
The tough (or fun) part of being a doctor is the need to keep yourself abreast of the latest knowledge, meaning never ending study. I know many of my non-medic friends would be rolling their eyes reading this. Let me assure you I definitely do not mean to undermine the importance of any other profession or struggles of other professionals! It is just that one has to be vigilant and on his or her toes in the field of medicine as a doctor directly deals with human lives.
We have witnessed huge advancements in the field of medicine over the years and it is still evolving. Take the example of the treatment options for heart attack caused by a blockage in any of the artery that supply blood to the heart. Two decades ago, the only effective surgical option was extensive open heart surgery to bypass the blocked artery. Now, it can also be opened by placing a stent without giving any incision on the body. Scientists are carrying it to the next level by trying to regenerate the dead part of the heart muscle which was previously thought to be impossible.
We may soon see an end to the long standing donor issue for organ transplantation with a patient-specific 3-D bio-printed organ
Tissue engineering or regenerative medicine research is continuing to revolutionise the field of medicine. It combines the art of engineering and life sciences to develop biological substitutes to restore, maintain or improve the function of damaged tissue inside the human body. We have seen its applicability in various disease entities, from mending broken hearts to healing the broken bones and joints.
Tissue-engineered biomaterials coupled with a minimally invasive delivery system could contribute in structural improvement and function of repaired tissues and organs and hence may provide revolutionary therapeutic opportunities. The use of 3-D bio-printing technology is also rapidly establishing its role in medicine. We may soon see an end to the long standing donor issue for organ transplantation with a patient-specific 3-D bio-printed organ.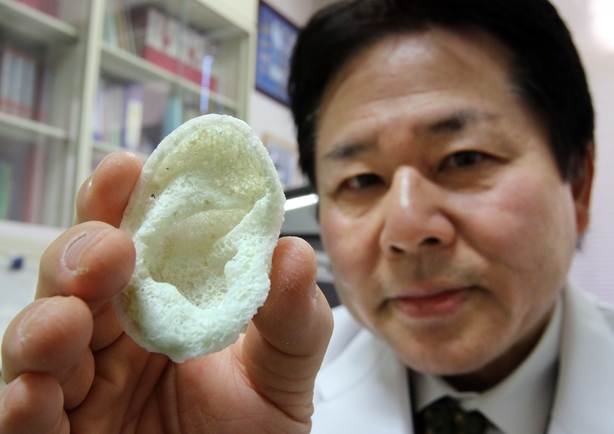 From identifying an unmet clinical need to inception of a solution to materialisation, the whole process requires team effort with close interaction between scientists, clinicians, people at the helm of regulatory affairs and marketers. However, a clinician's role is very important as he or she will be the end user of the product so a clinician's input is also important. Needless to say, a clinician needs to be active in research in his or her chosen speciality.
My quest for exploring the horizon of cutting edge research started during my surgery residency. While attending the adrenaline pumped cardiothoracic surgeries, I realised and admired the efforts of the giants in this area. The likes of Michael DeBakey, Denton A. Cooley and many more revolutionised cardiothoracic surgery with their innovative discoveries and surgeries. For example, DeBackey devised the roller pump that became an integral part of the cardiopulmonary bypass machine which is used for open heart surgeries. There are countless such examples of the influence of clinician scientists in every specialty of medicine.
We have witnessed huge advancements in the field of medicine over the years and it is still evolving
I joined the Tissue Engineering Research Group (TERG) at the Royal College of Surgeons in Ireland (RCSI) after completing my basic surgical training. It was a huge transition for me, but I instantly started liking it. Not because I no more had to attend the morning rounds at 7am and did not have to answer the unstoppable pager beeps! I was intrigued by the amount of work researchers do in the various research groups. Coming up with a novel idea, designing and executing the experiments and re-doing the experiments if the required results are not achieved, it all requires a lot of work. Your brain is continuously at work as a researcher.
Research outcomes in terms of high impact publications and translation of research to patients at bedside are important indicators of quality research. In 2017, TERG, RCSI won the Research Laboratory of the Year award in recognition of demonstrating excellence, best practice and innovation. We are lucky here in Ireland because there are very good third level research oriented institutions.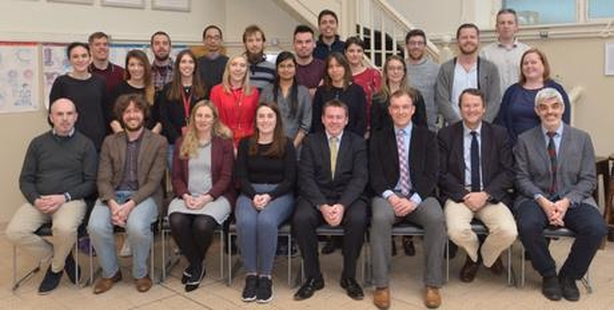 To complement this, Ireland is a hub of medical device companies. Academia-industry relationship is very important when it comes to the translational research. The Centre for Research in Medical Devices (CÚRAM) is a very good example of such a relationship which has recently won the top award for academic contribution to MedTech by the Irish Medtech Association, the IBEC group.
Another good example of academia-industry relationship is the BioInnovate Fellowship programme which is currently led by an interventional cardiologist. It facilitates the collaboration between academia, clinicians and industry to develop novel medical technologies. No wonder Ireland is now the seventh most innovative country in the world per the Global Innovation Index 2016.
Your brain is continuously at work as a researcher
With such a good base for research in the country, there are opportunities to engage in cutting edge research at both undergraduate and postgraduate levels. Medical students are encouraged to take part in research activities while there are possibilities for the medical graduates and specialty trainees to undertake doctorate level research in their chosen area of interest. Many medical schools in USA offer a combined medical degree and doctorate degree programme in order to train the Clinician Scientists and NUI Galway has started such a combined programme. It seems a long route, but it is something worth considering. Who knows, you may have your own research lab and a team contributing to the ever evolving and rewarding field of medicine.
---
The views expressed here are those of the author and do not represent or reflect the views of RTÉ
---