Opinion: becoming an elite Irish dancer comes at a cost for many, with a significant rate of injury found in teenage dancers
Every year, thousands of Irish dancers from across the globe compete in the World Irish Dancing Championships. These dancers represent the very best of the international Irish dance community, one which spreads from Japan to Brazil and South Africa to St. Petersburg. The right to perform at the world championships requires qualification via fiercely contested regional competitions and, for many dancers, competing at the "Worlds" represents the culmination of many years of relentless practise and dedication.
However, this achievement comes at a cost for some dancers. The rate of injury in Irish dancing is very significant, with research suggesting that the level of injury in elite teenage Irish dancers is up to twice the rate suffered by elite ballet or contemporary teen dancers. In older competitive Irish dancers, the rate is also extremely high, with most Irish dancers reporting that dancing in pain is normal for them.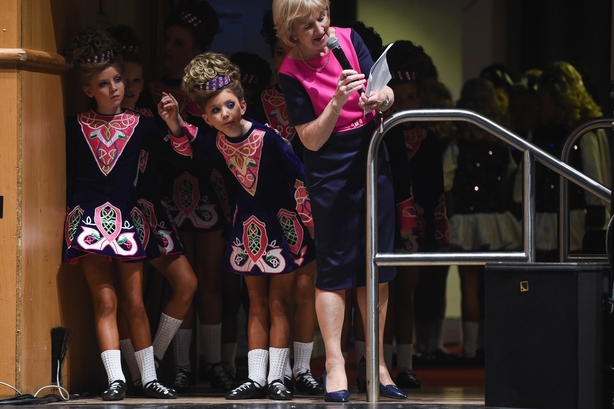 As with any highly competitive athletic activity, pain and injury are unfortunately common consequences of pushing young bodies and minds to the limit. Research has identified several factors that are associated with an increased risk of injury in these elite dancers. Traditionally, dancers and teachers have targeted the physical characteristics of the dancer such as their strength, flexibility and balance to help prevent injury. While all of these undoubtedly play a role, it is the non-physical factors that seem to have the biggest impact when it comes to injury in elite Irish dancers.
Poor sleep – either the quality or amount of sleep - is strongly linked to injury in Irish dancers, as it is with other groups of athletes including GAA and soccer players. Poor general physical health, such as persistent flus, colds, tummy bugs and so on, are also linked to injury. Dancers who experience pain in their normal non-dancing day-to-day lives, or who have pain in several parts of the body also seem to suffer more severe injuries than peers without these problems.
Interestingly, there are a number of psychological factors related to the normal stresses and strains of life, which also seem important when it comes to injury in this group. Dancers with low mood or those who express or experience a lot of anger or hostility seem to suffer more injuries. A similar trend is seen in catastrophisers, or "glass half-full" personalities who tend to embrace the worst-case outcome in any scenario.
We need your consent to load this rte-player contentWe use rte-player to manage extra content that can set cookies on your device and collect data about your activity. Please review their details and accept them to load the content.Manage Preferences
From RTÉ Archives, an RTÉ News report by Michael Walsh on the 1986 World Irish Dancing Championships which were held in Limerick
There are also a number of more intuitive factors that can render dancers vulnerable to injury. The most obvious of these is the failure to do an effective good warm-up. Another important issue is cross-training or non-dance activities that dancers use to improve their performance. Too often, dancers engage in activities that use all the same muscles that are already fatigued and overworked by dancing. As a result, it is advisable to consider lower-impact activities that use other muscle groups, which complement the strength and fitness of the dancer without leading to overuse and injury.
 Another key risk factor is dance load, or the amount of hours of practice and competition that dancers complete. Although still at an early stage, there is compelling evidence to suggest that dancers who rapidly increase the amount of practice they do, particularly after a period of time off, are at a significantly greater risk of injury. The injury rate seems to spike in the week or two after the sudden increase in dance load. We in the Irish dance community are often guilty of adopting this approach, especially when dancers return to class after holidays to participate in intense workshop weeks, in preparation for the next bout of competitions.
A related point appears to be the structure of the competitive Irish dance year. Important international competitions are scheduled throughout the year and the Irish dance calendar no longer has a distinct period of downtime built in. Irish dancers can therefore potentially compete for the entire year without ever taking a prolonged rest. For younger elite dancers in particular, this can be a recipe for disaster.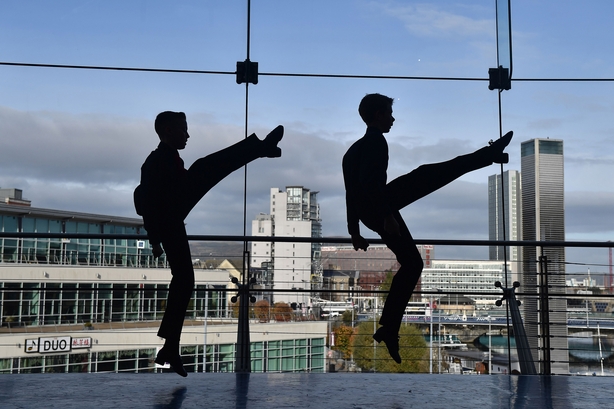 A recent guideline from the American Medical Society for Sports Medicine has identified that overuse injury and burnout are common in elite youth athletes, and highlights the risks faced by young athletes who undertake a continuous yearly schedule during a period of physical growth and maturation. When teenage dancers start to stretch and grow, it is critically important for everyone concerned with their care to be mindful of their health and wellbeing, and manage any injuries in a timely fashion.
---
The views expressed here are those of the author and do not represent or reflect the views of RTÉ
---