Opinion: we need to take a serious look at how playing hurt is deeply ingrained in the cultural DNA of competitive sport at all levels
When we discuss sport, the general tendency is to view it through rose-tinted glasses. After all, the Irish are mad about sport and, like many other countries, we love to celebrate our national achievements on the international stage. Consequently, the public sports narrative on radio, TV and online is to talk up its health-enhancing benefits. Participating in various forms of sport, at various intensities and durations, is viewed positively because of the growing concerns around obesity, sedentary behaviours and the health of the nation. 
But lost in this is the seemingly paradoxical fact that participation, especially in competitive sports, also generates health compromises. In fact, there is always a balance to be struck between health enhancements and compromises in all sports. Too often, our own rose-tinted glasses cloud a more objective understanding of the ways in "playing hurt" is deeply ingrained in the cultural DNA of competitive sport at all levels. 
Whether in individual or team sports, and from amateur to elite level competition, sportspeople train and compete when in pain and injured. In most cases, they are expected to do so because what they come to think, feel and do cannot be easily disentangled from what they learn within the culture of competitive sport and from how others respond to them. Researchers have found this to be case around the world in the US, Canada, Australia and here in Ireland.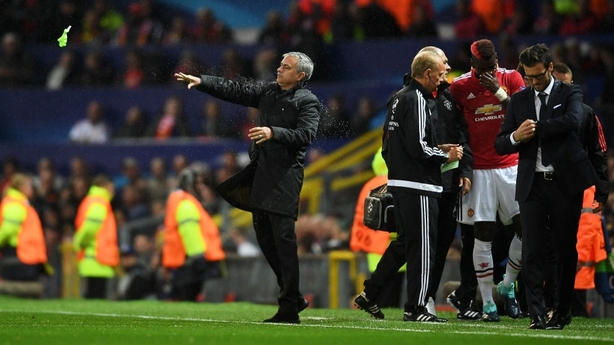 In doing this, the physical and psychological tolerance levels of athletes adapt to the demands. They deny, conceal and even come to revere pain as that which validates their commitment to sport. Not unlike Edward Gibson, the Human Pincushion of the 1920s American vaudeville stage, our sportspeople today perform regularly on public stages and endure pain and injury. 
Our reaction? To validate this, to celebrate sporting endeavours, to elevate those who sacrifice themselves publicly for this cause and to forget, temporarily, that human bodies (and brains) are fragile. 
"No pain, no gain" is one such narrative that validates the norm of playing hurt. The many pervasive stories of sacrifice and risk-taking that accompany sporting endeavours are another. These weekend warriors are our friends, family, neighbours and schoolchildren, putting their bodies on the line. For what? Identity affirmation and the personal and social meanings with which competitive sport is endowed.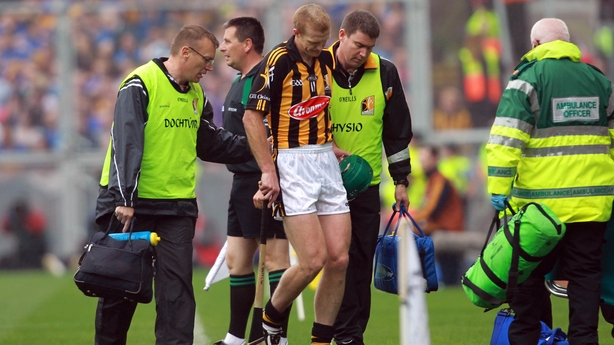 Such is the strength of this narrative that non-conformers can be shamed or stigmatised for not "pulling their weight", for "letting the side down", for "not taking one" for the parish/team/club/community. Injury has a different function for this group compared to the non-sporting population. Injury is only what causes sportspeople to stop, defined in terms of its impact on time lost from the training field and sports ground. Everything else prior to this is to be endured.
When viewed through more objective and neutral glasses, the beliefs held by sportspeople about their bodies, particularly about the endurance of pain and injury, are aberrant. Certainly not shameful or surprising, but frequent and fulfilling a particular function for the world of sport. After all, you have to be tough and character can and must be built through sport. 
Think of those players (adults AND youths) who have convinced themselves that they have personal immunity to injury – the bulletproofers. Then, there are both players and teachers, coaches and parents who do not believe medical evidence about sports injuries. They are the skeptics who deny the long-term net harms of sport such as arthritis, joint replacements and so on. 
The question of what, how and why sportspeople think about pain and injury has to be asked because health compromises emanate from the commitment to "playing hurt".
And there are those who take the ubiquity of risk to its logical conclusion. Sport, like life, is a jungle and "the risks are worth it". There is a strong resemblance between such "worth it" accounts and the widespread commendations given to perhaps only one other occupation – the military – who, through their ordinary pursuits, become injured, maimed or worse, killed, and go on to be celebrated for their dedication and sacrifice. 
The question of what, how and why sportspeople think about pain and injury has to be asked because health compromises emanate from the commitment to "playing hurt". Even thinking about pain and injury – instead of ignoring, denying or revering it – is a step forward. 
Much of the research in which I am involved identifies a very clear link between the norm of "playing hurt" and some of the most serious, and life threatening sports-related injuries, notably concussion. The problem is that sporting communities are not at all comfortable with opening up the Pandora's box of risk, for understandable reasons. And this also explains the unwillingness to enter or be drawn into discussions of sports injury and public health data.
We need your consent to load this rte-player contentWe use rte-player to manage extra content that can set cookies on your device and collect data about your activity. Please review their details and accept them to load the content.Manage Preferences
From RTÉ Radio One's News At One, Donegal team doctor and concussion expert Dr Kevin Moran warns of impact injuries on GAA pitch
But we have to be courageous enough to ask such questions. We have a duty to reflect on how we constitute our social world, even if we find ourselves shifting uncomfortably at the outcome of that introspection. 
Those, like me, who ask questions about the health compromises that emanate from sport are neither soft nor seeking to undermine dearly held principles. Parents, coaches, sports educators and health professionals should not apologise for seeking a more open, transparent and collective discussion about the norms and values of playing hurt, that are deeply embedded in sport. Left unchecked, such norms and practices can have lifelong consequences. 
---
The views expressed here are those of the author and do not represent or reflect the views of RTÉ
---