Opinion: we are bombarded on a daily basis with claims about how best to improve our health so how can we train children to critically assess what they read?
By Sandra Galvin and Declan Devane
Claims of a link between the MMR vaccine and autism has contributed to a fall in vaccinations for measles in a number of countries including Ireland. Despite the vaccine being credited with an 84 percent drop in measles worldwide, the argument against the vaccine, largely based on misleading information, can still be heard in everyday discussions across Ireland.
Everyday we are bombarded with claims about how best to improve our health. Should we take vitamins to prevent a cold? Can rubbing a potato on a wart make it disappear? Can homeopathic remedies (which are dilutions in the order of 1:1,000,000,000,000) really help with common medical conditions?
Depending on how the information is presented, we can be blinded into thinking these claims are credible. In search of "truth", most of us turn to the internet in search of information. The internet contains a wealth of mixed information – some of it is high quality, a lot is of mixed quality and some of it is rubbish. Knowing which-is-which is impossible without good critical appraisal skills.
We need your consent to load this rte-player contentWe use rte-player to manage extra content that can set cookies on your device and collect data about your activity. Please review their details and accept them to load the content.Manage Preferences
From RTÉ Radio One's Morning Ireland, Dr Rose Fitzgerald from the HSE says more people need to be vaccinated after measles outbreak in Limerick
A simple Google search of the term "headache" indicates you may have anything from a mild hangover to a brain aneurysm. We also listen to anecdotes as gospels of truth. Think about how many times you have read about a "magic" weight loss pill. But stories of success do not equate with evidence of effect and are simply stories of events.
When it comes to marketing, we are swimming against the tide as consumers. The powerful messages and ad campaigns on which millions are spent annually convincing us we need a certain product can be persuasive.
A commonly used phrase among the beauty and food industry is the term "clinically proven". It's a phrase that has become a central part of marketing jargon and which would lead you to believe that a product is tested extensively using the right methods. The reality? Have a read of the fine (usually very fine) print at the bottom of the ad, which will reveal that this product may very well have been tested on only a handful of individuals, with no reference to how this was assessed.
So how do we separate the noise of false information from the crystal-clear tones of truth? In any good mystery, we should seek to find evidence. Accurate, distilled, non-biased (in so far as possible) evidence to help us assess a health claim.
Randomised trials are how we can gather the best evidence about a treatment and make a decision on a claim
In NUI Galway, a team of researchers are looking to equip Irish primary school children with the necessary tools to assess healthcare claims. This initiative started in 2016, when a challenge was to put to primary schools nationally to simulate their very own randomised clinical trial. This is now the annual START competition which coincides every year with International Clinical Trials Day (May 20th).
A randomised trial is a type of research study that compares groups of people receiving different interventions and looks at which of these improves health outcomes the most. An intervention is anything that aims to make a change to someone's health. For example, providing a counselling service, giving a drug, or giving people information and training are all described as interventions. Also known as a "fair test of treatments", randomised trials are the vehicle through which we can gather the best evidence about a treatment and make a decision on a claim.
We ultimately want this initiative to help children, their teachers, their parents and the wider community become familiar with the "main ingredient" steps of conducting a randomised trial. These main ingredients include understanding why need people to participate in a trial and how many are required; understanding what we mean by randomisation and why this is an important aspect of a randomised trial and understanding how we measure the effectiveness of the test we are conducting.
The questions the students have been answering are fun and engaging. Examples include do games (such as scrabble) help improve children's spelling test scores? Does homework have a negative impact on children's mood? Does an apple a day keep the doctor away? Now in its third year, the competition is currently open to schools who wish to take part and the closing date for entries is April 13th. More information is available here.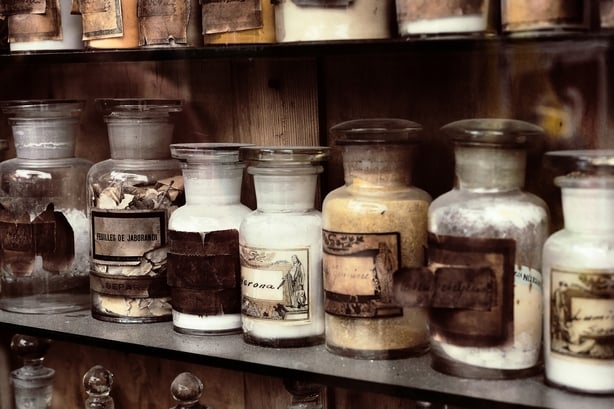 However, the team of researchers are also interested in expanding this initiative. We are looking at how we can embed a means of improving critical thinking of healthcare claims among primary school children into the daily activities of the school curriculum, providing a bedrock of understanding when it comes to assessing healthcare claims.
After pioneering research by a Norwegian based research team, the Informed Health Choices Project, led by Prof Andy Oxman, a new global collaboration between 18 countries has formed Prof Oxman's team has developed a resource in the form of a children's school workbook, which has proven, through a fair test of treatment or a randomised trial, to be effective in improving children's critical appraisal skills in Uganda. The team in NUI Galway are currently working on contextualising this resource to suit the Irish primary schools setting, and hope that this work will improve critical thinking from an early age.
The next time a pair of young Irish eyes are scrolling through social media, and see an ad campaign with an impressive health claim or read an article which has a shaky evidence base, marketers and propaganda creators beware… those eyes will be critical.
Dr Sandra Galvin is the co-ordinator for the Health Research Board – Trials Methodology Research Network (HRB-TMRN) and is based in the School of Nursing and Midwifery at NUI Galway. Professor Declan Devane is Professor of Midwifery at NUI Galway and director of the HRB-TMRN.
---
The views expressed here are those of the author and do not represent or reflect the views of RTÉ
---