Report: there has been a reduction in smoking, drinking and bullying since 1998 and an increase in fruit consumption, bonds with parents and feeling low
The Health Behaviour in School-aged Children (HBSC) is an international study conducted in more than 40 countries which examines young people's health. In each country, a statistically representative number of schoolchildren are invited to fill in a questionnaire, with questions covering various aspects of their health. These include health-promoting behaviours (e.g. consumption of fruit and vegetables, toothbrushing wtc), risk behaviours (frequency of smoking and drinking), and physical and mental health outcomes (how satisfied the adolescents feel about their lives).
Other questions tap into the social and environmental dimension of children's lives, such as how much support they get from their families, how many friends they have, how safe they think their local area is, and how much they feel pressured by school work
Based at the Health Promotion Research Centre of National University of Ireland Galway, the Irish branch of HBSC has been studying and analysing child health since 1994. Let's take a look at how young people's health in Ireland changed between 1998 and 2014.
Decrease in smoking and drinking
The best news is that we have seen a steady decrease in some health-compromising behaviours. While 23 percent of adolescents reported being a smoker in 1998, it was just 8 percent in 2014. The earlier someone smokes their first cigarette, the more difficult it is for them to quit. Therefore, it is great to see that there has been a stunning 25 percent decrease in the proportion of children who had their cigarette at the age of 13 or younger.
A similar positive trend is found in alcohol use. In 1998, a third of children reported having ever been drunk, but this was down to just a fifth in 2014. As with smoking, there was a 20 percent decrease in the number of kids who had the first alcoholic drink at the age of 13 or younger. Among the 42 countries participating in the 2014 study, Ireland was in the bottom third for both tobacco and alcohol use.
Less bullying
We were also glad to see that fewer children (13 percent) reported bullying others in the last couple of months in 2014 than in 1998 (25 percent). Bullying among young people from Ireland is also below the international average.
Fruit consumption and toothbrushing on the rise
There has been an increase in eating fruit more than once a day: in 1998, the rate was 18 percent, which went up to 23 percent in 2014. This is the fifth highest rate in international comparisons. A 10 percent increase was observed in the number of adolescents who brush their teeth more than once a day, which was reported by 69 percent in 2014, although this is just the eleventh place in international rankings.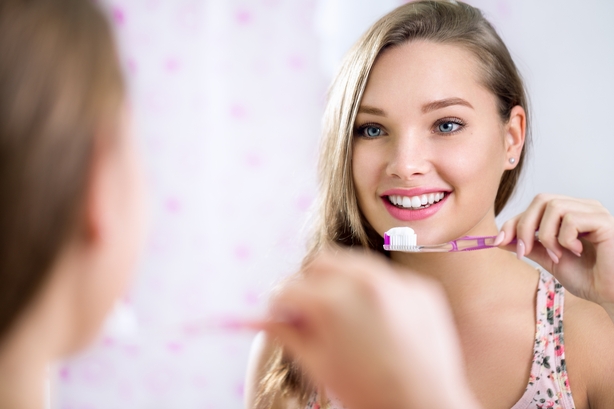 Seatbelt use
In 1998, just 35 percent of young people said they always wear a seatbelt when they sit in a car. By 2014, this number was 80 percent. However, it is crucial that every kid should fasten their seatbelts even for the shortest drive.
Feeling low
We saw a small but significant increase in the number of young people who said that they frequently felt low in the last six months, from 23 percent in 1998 to 28 percent in 2014. Children in Ireland are more likely to feel low than the international average.
Stable bonds with parents
Very good news is that more and more young people report having a good relationship with their parents. In 1998, 73 percent of the kids told they find it easy to talk to their mother about things that bother them, but this rate was 82 percent by 2014. An even larger increase was found in communication with fathers (from 47 percent to 69 percent in the same period) and these numbers are above the international average.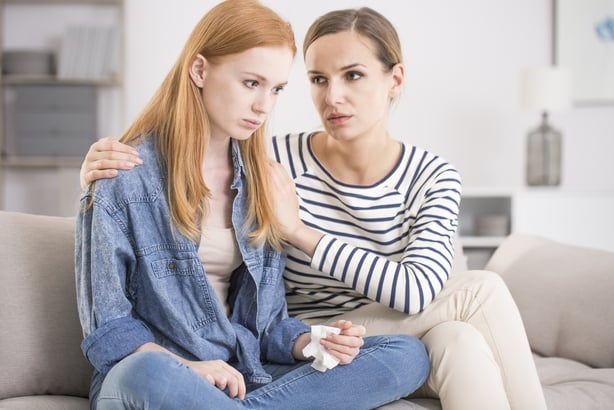 Schools are becoming better places, but children feel more pressured by school work
Between 1998 and 2014, a small but significant increase was found in the number of young people who told they like school (from 68 percent to 72 percent). However, there was a rise from 33 percent to 43 percent in the number feeling pressured by school-related tasks. Unfortunately, children in Ireland are ranked high on this indicator in international comparison.
A positive balance of two decades – but new issues emerge
These findings show that many aspects of adolescent lives have improved during the last two decades. However, more kids felt low and pressured by school work in 2014 than in 1998. We must keep in mind that some risks will always be there for adolescents.
In the forthcoming HBSC survey, which will be carried out in spring-summer 2018, we plan to ask young people many new questions - for instance, have they have tried e-cigarettes, where do they access alcohol, do they use sunbeds or are they feeling romantically attracted to someone? New risks may also emerge – we have no idea how the rapidly increasing use of social media will affect children over time. A whole package of questions will be dedicated to electronic media communication.
---
The views expressed here are those of the author and do not represent or reflect the views of RTÉ
---