Opinion: the start of a new working week is a good time to consider just what the future of work will look like
By Paul Donnelly, College of Business, Dublin Institute of Technology; Lucia Garcia-Lorenzo, Department of Psychological and Behavioural Science, London School of Economics and Political Science; Lucia Sell-Trujillo, Department of Social Psychology, Universidad de Sevilla and Miguel Imas, Kingston Business School, Kingston University London
Back in 1930, John Maynard Keynes wrote about the promise of technology to increase leisure time through reducing the number of hours the individual needed to work each week. This suggested the possibility to de-centre work as the primary source of identity and value in our lives. But other than technology displacing humans, it would seem this promise has not yet come to pass and work remains a dominant force in our societies. Will it always be thus?
In a 2015 speech to the UK's Trade Union Congress, the Bank of England's Chief Economist Andy Haldane noted that fourth industrial revolution - or the new-machine age, precipitated by robotics and artificial intelligence - could have a profound impact in terms of the future of work. In the Labour's Share, Haldane said "technology may be set to change jobs and wages more fundamentally than in the past. Job displacement and creation may come thicker and faster than ever previously. "Hollowing out" may become more pervasive. And gaps between those with and without skills, or with and without jobs, may widen as never before."
Of course, no one has a crystal ball to precisely foretell the future. But Haldane synthesises the many considered views on the impact of such advanced technologies to argue that we could well be looking at a profound shift away from past experience. He argues that the transitions accompanying the first, second and third industrial evolutions were not costless in terms of their impact on employment, with each triggering a significant transformation of the jobs landscape.
We need your consent to load this rte-player contentWe use rte-player to manage extra content that can set cookies on your device and collect data about your activity. Please review their details and accept them to load the content.Manage Preferences
From RTÉ Radio One's Drivetime, Philip Boucher-Hayes reports on the issue of precarious employment
With each successive industrial evolution disrupting both the number and nature of jobs, Haldane notes a hollowing out in the pattern of employment. Data tells "a striking and consistent story of mid-skill jobs being lost, counter-balanced by employment gains at the high-skill and, to lesser extent, low-skill segments of the workforce". This "has widened and deepened with each new technological wave".
These shifts have tremendous implications for a society so heavily organised around work (see, for example, books by Frayne and Weeks), with underemployment (under-utilised time and under-utilised skills) an understated and persistent problem across the EU, along with youth un(der)employment also at high levels. With Haldane suggesting that the fourth industrial evolution has the potential to lead to massive unemployment, the future of work looks very problematic with little chance for new job creation at the level of the jobs displaced.
Through our work with necessity entrepreneurs (for example, Liminal Entrepreneuring: The Creative Practices of Nascent Necessity Entrepreneurs and 'I Just Want a Job': The Untold Stories of Entrepreneurship), we have seen first hand how people attempt to cope with their unemployed condition. Absorbing the negative discourse surrounding their condition (e.g., burden on society, good-for-nothing, lazy, parasite, scrounger), they actively seek to create employment opportunities for themselves in the absence of jobs. In this sense, necessity is the mother of invention, but such necessity is not of their making and creates much unnecessary stress for the individuals concerned and for society.
Challenging the centrality of work reminds us that it is also possible to be creative outside the boundaries of work
If mass and permanent unemployment could well mark the future, what does this mean for a society so heavily defined by work? With the demand for jobs outstripping the supply, what does it mean for individuals, and their communities, who will not have the opportunity to earn a living through no fault of their own? What are they supposed to do?
Perhaps the time has come to question the work-centred nature of our societies? Allowing for a future labour market woefully incapable of meeting the need for paid work and all the benefits accruing therefrom, perhaps the time has come to throw off the ethical superiority afforded work? Maybe it's time to embrace the opportunity Keynes saw in technological advancements to give birth to a new "leisure class"?
The future of work raises questions as to how society and policy-makers should respond. For example, there are trials taking place in Finland with universal basic income. In the absence of published results, anecdotal evidence suggests that having a guaranteed, unconditional income has the potential to release people to do work they find meaningful, as opposed to current, humiliating welfare systems that condemn the unemployed to the grind of bureaucratic scrutiny.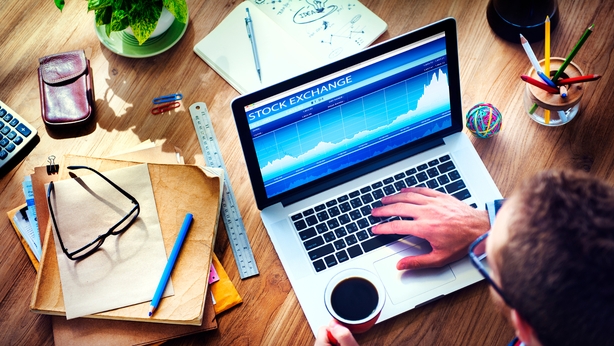 Current welfare systems are premised on forcing people off social welfare and into paid jobs. This has been the experience of the necessity entrepreneurs we have met: society expects them to find work, yet there are insufficient jobs available. This very much reflects the ethical status afforded work. Indeed, as Frayne observes, "work has crept into and colonised our lives", such that it "represents a highly naturalized and taken-for-granted feature of everyday life".
Thus those who are unemployed are demonised and viewed as societal pariahs, when, for many, they are unemployed through no fault of their own and desperately wish to become productive members of society. However, as Weeks reflects, the problem is not the un(der)employed but that society is beholden to the idea of paid work as a social and political good.
The future of work raises questions as to how society and policy-makers should respond
The future of work may well be marked by the absence of work for many and therefore calls on us to very much question the centrality of work in society. As Frayne remarks, we need to consider "what it means to live a good life". To question the centrality of work is not to deny that work has any value; rather, it is to consider that "the obligation to paid employment so often precludes the possibility of engaging in activities that are genuinely creative, collaborative and useful" (Frayne).
As reflected in the problem with work, challenging the centrality of work means insisting that there are other ways to organise and distribute that activity and to remind us that it is also possible to be creative outside the boundaries of work. It is to suggest that there might be a variety of ways to experience the pleasure that we may now find in work, as well as other pleasures that we may wish to discover, cultivate and enjoy.
---
The views expressed here are those of the author and do not represent or reflect the views of RTÉ
---