Opinion: what can psychometric tests, such as the one recently taken by Donald Trump, tell us about employees?
Mental tests have been in the news lately, as part of the ongoing questions about the mental health and judgment of US President, Donald Trump. Inspired in part by the recent book Fire and Fury, which portrays a picture of confusion and chaos in the White House due in part to the erratic and impulsive decisions of the president, there have been serious debates over his mental health. In an effort to get ahead of the story, Trump's annual physical included a mental health test, which his doctor described him as "passing with flying colors". Trump was so impressed with his perfect score in this test that he suggested there is finally someone in the White House smart enough to deal with North Korea
But if you look at the test which Trump took, you might be less impressed. He received a score of 30/30 on the Montreal Cognitive Assessment, a rapid screening instrument that is widely used in testing for dementia and cognitive impairment. This test asks the subject to complete a series of extremely simple tasks, such as repeating a list of four simple words, identifying pictures of animals, telling what day it is and what city you are in and drawing a clock face.
The Montreal Cognitive Assessment is a well-researched instrument that has been validated for detecting the types of mental impairment associated with dementia and some diseases and in many ways, we should feel reassured that the US president scored well on the test. The thought that someone who could not remember a short list of words or tell what city he was in had a hand on the nuclear button is a scary one indeed.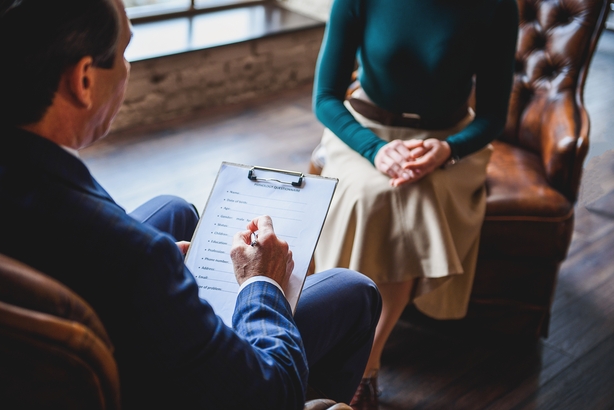 However, tests of this sort do not tell us if his judgment is sound, if his ideas are sensible or if his character is stable. There are simply no tests which can settle these questions. This may lead you to ask what mental tests (often called psychometric tests in Ireland) can accomplish. There are a number of tests that are valuable in screening for serious mental disorders and these tests are particularly valuable as part of an overall mental health assessment by a physician, psychologist or psychiatrist. Psychometric tests most clearly shine are in educational and occupational assessments. My own field of expertise in in occupational psychology and there are three ways psychometric tests make a solid contribution to the process of matching people with jobs.
Firstly, psychometric tests are very useful in helping students make choices about jobs and careers. Measures of vocational interests can help students identify career areas that fit some of their core interests and values - the free, online, 60 item Holland Interest Profiler is an example of this type of test. There is a substantial body of research showing that workers whose occupations match their basic interests are more likely to be motivated, satisfied and successful and these tests can help students improve the quality of their lives by finding occupations that fit them.
Secondly, ability tests, particularly tests of general cognitive ability (sometimes called IQ tests) have considerable value in selecting the best candidates for jobs. Taking into account their proven validity in predicting performance in virtually all jobs, the reliability of the results of a well-constructed ability test and their relatively low cost, tests of this sort are widely regarded as among the best overall predictors of job performance and success.
The thought that someone who could not remember a short list of words or tell what city he was in had a hand on the nuclear button is a scary one indeed.
Finally, measures of broad personality traits have proved useful in personnel assessment. Tests and assessments based on the "Big Five" model of personality provide good measures of five basic aspects of normal personality: (1) conscientiousness – dependability, responsibility, achievement orientation; (2) extraversion – being outgoing, assertiveness, energetic; (3) agreeableness – being friendly, cooperative, compassionate; (4) emotional stability – stable and calm behaviour and (5) openness to experience – curiosity, inventiveness, interest in ideas.
There is evidence that conscientiousness is related to performance in a wide variety of jobs but all of these facets of personality are likely to be important in at least some jobs. All things considered, most organisations would rather hire applicants who are dependable, outgoing, agreeable, stable and interesting in things and ideas than applicants who are irresponsible, anti-social, disagreeable, neurotic and narrow-minded. Good psychometric tests can be very helpful in making these assessments.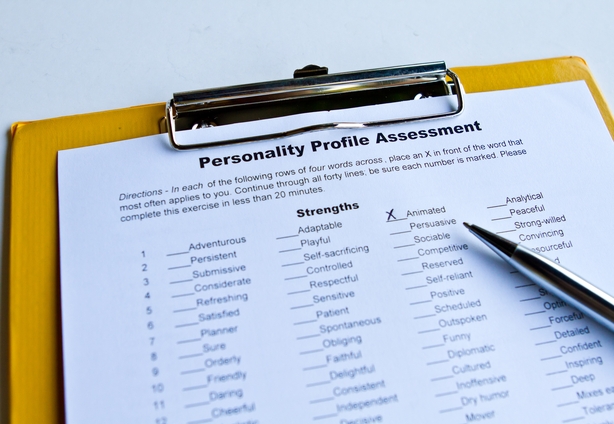 Knowing what psychometric tests can do is important, but is also good to keep in mind what they cannot do. Most of us know people with very good test scores who nevertheless fail in their jobs and high test scores are no guarantee of success. There are lots of reasons why people succeed or fail in school or in jobs and the best tests probably capture about half of the variability in performance.
If you adopt a well-structured program of psychometric testing using the best available measures, you will still probably make some bad decisions when hiring some candidates and rejecting others. The goal of psychometric testing is not perfection, but rather to improve the quality of decisions you would otherwise make on the basis of less reliable and less valid assessments, ranging from recommendations to unstructured interviews.
These tests are not as useful for assessing things that are nevertheless critically important in the classroom and the workplace, notably character and ethical standards. We can use tests to help predict some types of misbehaviour, such as employee theft, but there are no tests that will tell you whether or not someone is wise, kind or good. Psychometric tests provide a valuable set of tools to employers and employees, but if what you want is a window into a man or woman's soul, you will have to keep looking.
---
The views expressed here are those of the author and do not represent or reflect the views of RTÉ
---