Opinion: according to the principles laid down by business school gurus, Ryanair is an organisation that seems to do everything wrong, but it still thrives.
Scholars in the fields of management and business administration have developed a clear consensus about the factors that help to determine the success of organisations. Firstly, it is widely agreed that the keys to success include developing high levels of commitment and engagement in the workforce, and empowering employees to take initiative, demonstrate independence and make decisions about how their work will be accomplished. A general theme running through decades of research on commitment, engagement and empowerment is that organisations should demonstrate that they value their employees and that put into place systems that enrich and support their work. 
Secondly, companies should develop and implement high-performance human resource systems that allow them to select the best employees and provide them with plentiful opportunities for training and development. They should also have performance appraisal systems that recognise and reward individual achievement and opportunities for promotion tied to employees' success in performing the key functions of their jobs. 
My students would have little trouble in predicting that this organisation would fail spectacularly
I teach in a business school. Suppose I was to describe a case study to my students of an organisation that suffers from high turnover and difficulty in retaining key employees. Many employees have to pay for their own training and significant numbers of the professionals trusted with carrying out key functions in the organisation are not employees at all, but rather are treated as independent contractors or, in effect, day labourers. The human resource management systems are so poorly run that the organisation has had to cancel a large number of operations, leaving hundreds of thousands of customers potentially in the lurch. Staff complain that they are poorly supported and are pressured to compete with one another to generate profits for the organisation. My students would have little trouble in predicting that this organisation would fail spectacularly. 
They would be wrong because the organisation I have described is Ryanair. Over 30 years, the airline has grown from a single plane to become the largest carrier, by volume, in Europe. Its profits continue to grow as its fare continue to go down. Despite sometimes scathing reviews (the first review of Ryanair on Tripadvisor on Nov. 25, 2017 starts "I am so utterly disgusted with Ryanair"), its flights are almost always full and business is booming. It is an organisation that seems to do everything wrong, but it still thrives.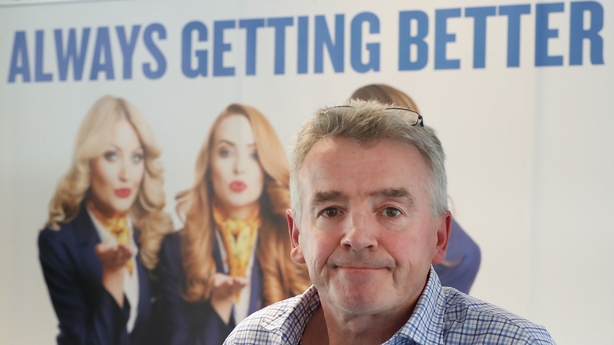 Does this mean that everything we teach our business students is wrong? The best answer is yes and no. Cases like Ryanair make it clear that it is possible for companies that do not seem to do much to build commitment or engagement among their employees, that do not put into place well-organised human resource systems and that do not always provide stable and predictable work for their employees can still perform their core functions well. Ryanair has an excellent safety record, carries a very large number of passengers at relatively low fares and makes a good deal of money. 
On the other hand, if making a good deal of money was the only yardstick for evaluating an organisation, we would have labelled companies such as Enron, Lehman Brothers and WorldCom as model businesses until each of these companies collapsed.
A business that values and supports its employees is taking steps to build the type of healthy work environment that benefits employers, employees and communities. 
The belief that successful organisations need high levels of commitment, engagement and empowerment, along with well-developed human resource management systems, reflects a broader view of what the term "successful organisation" actually means. Adults will spend a significant portion of their lives working in organisations and there is a growing recognition that organisations have responsibilities to their members and to the communities within which they operate.
Organisations do not exist (and receive plentiful public support) simply as a vehicle to pump more money into shareholders' pockets. Businesses that create a toxic environment for their employees create a wide range of problems for the people that work there and for society, ranging from economic insecurity to physical and mental health problems. 
We need your consent to load this rte-player contentWe use rte-player to manage extra content that can set cookies on your device and collect data about your activity. Please review their details and accept them to load the content.Manage Preferences
Travel journalist Simon Calder on the Today With Sean O'Rourke Show on RTÉ Radio One on how Ryanair can get its pilots back onside
From this perspective, a business that provides clear and convincing evidence that it values and supports its employees is not only taking steps that might contribute to financial success, but is also taking steps to build and maintain the type of healthy work environment that benefits employers, employees and communities.  Opinions are quite mixed about whether Ryanair's work environment is toxic, but there is little doubt that the organisation does not present a consistent message of valuing and supporting its employees as human beings. 
Business and management scholars who study organisations like Ryanair are likely to say that they are quite successful at some things, such as getting large number of customers to their destinations at a low cost. But that they are likely to conclude that such organisations falls short of what they might achieve in terms of building the sort of work environment that supports the health and welfare of the workforce and the community.
---
The views expressed here are those of the author and do not represent or reflect the views of RTÉ
---