Opinion: while the extra costs associated with living with a disability are largely hidden, research suggests that these can average over €10,000 per year
December 3rd marks the United Nations' International Day of Persons with Disabilities and various events worldwide seek to highlight issues that affect disabled people. A recurring theme concerns the difficulties this group have in playing a full and inclusive role in society. One important aspect of social inclusion concerns the economic well-being of people living with a disability and their families. However, policies seeking to address the economic well-being of disabled people tend to ignore one key factor: the hidden cost of disability.
According to the 2016 Census, 13.5 percent of the Irish population, or 643,131 people, have a disability. This refers to a range of long-lasting conditions and functional limitations, such as intellectual impairment or age-related mobility issues, and can range from mild to severe. 
People living with disabilities face extra spending needs in their day-to-day lives that the rest of society doesn't face
Research consistently shows that disabled people have lower levels of educational attainment and are less likely to participate in the labour market. Moreover, if you are disabled and participating in the labour market, you are relatively more likely to be unemployed and, if employed, more likely to be working part-time and/or earning less. In short, disabled people face considerable economic disadvantage and this is very evident in our official statistics, which show rates of poverty and deprivation for people with disabilities that are way above the national average.
Economic disadvantages
Unfortunately, this is only part of the story. There is a further economic cost that remains excluded from the official statistics and from much of the research and analysis undertaken in this area and these are the hidden extra costs of living with a disability. According to Amartya Sen, the Nobel Prize winning economist famous for his work examining well-being and social justice, the economic disadvantage associated with these hidden costs may be even more detrimental than the economic disadvantage resulting from poorer educational and employment outcomes.
So what exactly are the extra costs of living with a disability? People living with disabilities face extra spending needs in their day-to-day lives that the rest of society doesn't face. These include items used exclusively by people with disabilities such as disability aids, home adaptations, therapeutic supports and specialised care services.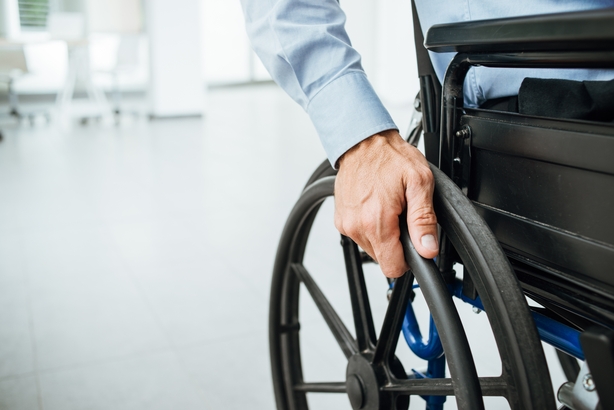 They also include items used by everyone but which can cost more if you have a disability, such as insurance, specialised clothing and footwear. Finally, there are extra costs incurred on items used by everyone but which people with disabilities often use more, such as extra taxi journeys due to a shortage of accessible public transport or extra energy costs because of a greater need to stay warm when not mobile. The upshot is that disabled people divert a significant percentage of their income to goods and services they would not otherwise choose to purchase. This is at the expense of goods and services that are typically associated with economic well-being, which they are forced to forego.
Why do these costs remain hidden?
Part of the reason why these costs remain hidden is the difficulties associated with estimating such costs. While it might seem straightforward to just ask disabled people what the extra costs are, the task is complicated by a number of factors. For example, it can be difficult to report in surveys just what extra spending needs you face, since it is usually not easy to envisage what you would spend if you were not disabled.
Secondly, and more problematically, is the fact that an individual's disability-related spending is constrained by their income, which we know tends to be negatively impacted by disability. For example, while I might be only spending a small amount on disability-related goods and services, this might be because I have a low level of disposable income. Indeed, earlier studies that adopted this approach tended to generate unrealistically low estimates of costs, perhaps giving the impression there was no real problem.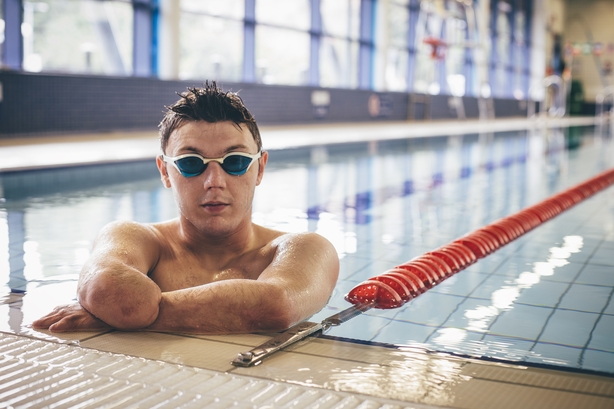 Doing the maths
Overall, the methodological issues with this direct survey approach have forced researchers to develop new and innovative methods for estimating the economic cost of disability. One of the best methods is the so-called standard of living approach, which asks how much extra income an individual living with a disability requires to have the same standard of living as an otherwise similar person without a disability. Using household-level data and statistical techniques, it is possible to derive an answer to this question. That answer, it turns out, has major implications for the economic well-being and social inclusion of disabled persons in Ireland.
The most convincing research suggests that a conservative estimate of these extra costs of disability average around €200 per week (or over €10,000 per year) for a person with a disability in a household at the median level of income. As this is an average, the amount is considerably less for some individuals not overly impacted by their disability, while it can be considerably more for those severely impacted. 
The research has major implications for the economic well-being and social inclusion of disabled persons in Ireland
This is a significant finding. It suggests that disabled households divert a very high proportion of their income to disability-related goods and services at a significant cost to their standard of living. It also means that we are likely to significantly underestimate the amount of poverty actually experienced by disabled people when we measure poverty on the basis of falling below some reference income level.
In response to this new evidence, disability advocates are now making a strong case for a range of interventions to tackle the problem. These include the introduction of a cost of disability payment, assistive technologies, better services and improved accessibility. One positive immediate step in this regard would be to consider the establishment of a Cost of Disability Commission. There would be no better date to get the ball rolling on this than December 3rd.
---
The views expressed here are those of the author and do not represent or reflect the views of RTÉ
---