Christ Church in Gorey is attracting tourists who want to to see the stained glass windows designed by the artist Harry Clarke.
Many people pass by Gorey's Christ Church unaware of just how special it is. Once inside they will realise why. Christ Church is one of the churches around the country which can boast stained glass windows from the renowned stained glass artist Harry Clarke (1889 – 1931).
Illustrating St Luke, St Martin of Tours, and the martyrdom of St Stephen, the church's Rose window was also designed by Harry Clarke. Consisting of twelve decorative panels surrounding a central panel, it denotes the twelve apostles.
As this is the 100th anniversary of Harry Clarke's birth, Christ Church will commemorate him and his work during the year.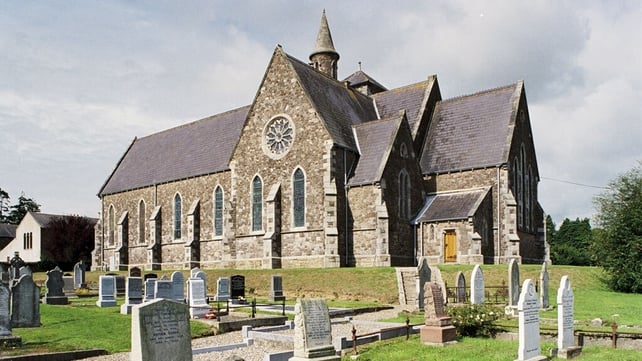 Christ Church, Gorey, Co. Wexford (1993)
Based in North Frederick Street in Dublin, Harry Clarke designed over 160 stained glass windows in his studios which reside in churches, buildings and museums in Ireland, England, Scotland, Wales, the United States, and Australia. Sadly he died of tuberculosis in Switzerland at the age of 42.
The parish appreciate the treasures that are in its care, and take pleasure in sharing them with everyone in the wider community. The church is open to the public from May to September, and Reverend Philip Knowles acknowledges the benefits they bring to the town,
People come every year to see the Harry Clarke windows, and they have been mentioned in various publications, so that they are a tourist attraction in the area, very very popular.
An RTÉ News report broadcast on 11 April 1989. The reporter is Michael Ryan.