In the late 60s a group of hippies visit St. Patrick's Island in Skerries, Co. Dublin with the intention of buying the island.
Pending planning permission and access to a fresh water supply, the plan was to purchase the island and set up a commune or Kibbutz style community.
Two of the leaders, Frank Harris and Sid Rawle, also known as 'The King of the Hippies', spoke to RTÉ News about their plans for the island.
Their plans were met with resistance from the Skerries locals. Rawle and Harris subsequently abandoned their ideas for the Skerries Island. In 1970, John Lennon invited Rawle to establish a commune on Dorinish, a small island in Clew Bay, Co. Mayo. The commune was disbanded just 2 years later.
A RTÉ News report broadcast on 30 September 1969.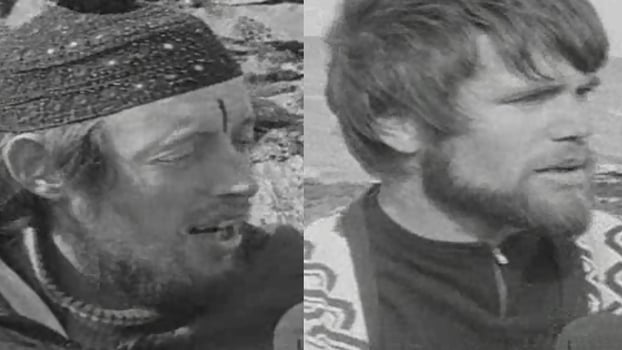 Sid Rawle & Frank Harris