To celebrate their 110th anniversary, the Abbey Theatre have launched an interactive website marking 110 moments in their history, both on and off-stage. Alongside this project, RTÉ Archives will also be looking back at the Abbey as featured in RTÉ programmes over the years.
In 1976 the Abbey players went on a 7-week tour of the United States to help celebrate the bicentenary of American independence. The tour opened on 18 November 1976 with a performance of 'The Plough and the Stars' at the Brooklyn Academy of Music in New York. The play by Seán O'Casey was itself celebrating its golden jubilee.
Pádraigín Ní Uallacháin of 'Pobal' spoke to actors Siobhán McKenna and Cyril Cusack shortly before their departure for the States. In this extract, McKenna, who has been cast as Bessie Burgess, says she is a little nervous about the tour because it is so important that the production succeed. Cusack, who will be playing Fluther, notes that it is a traditional play and that tradition is being cast aside everywhere else.
Craoladh an clár seo ar 13 Samhain 1976. Bhí Amharclann na Mainistreach ag fáil réidh don chéad turas Meiriceánach le 38 bliain anuas.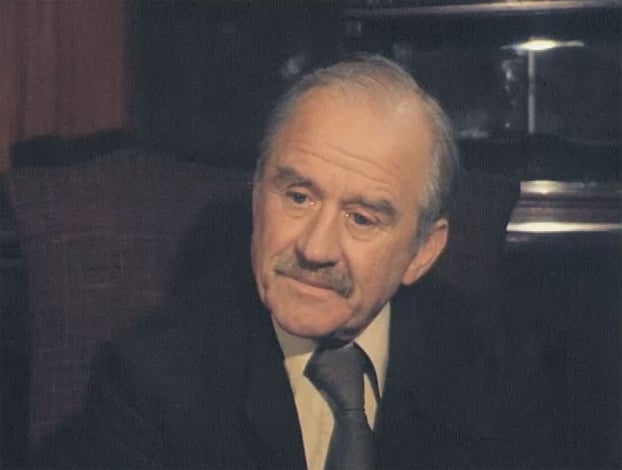 Cyril Cusack