Trial hears Anglo staff 'annoyed' by transaction
Tuesday 15 March 2016 16.40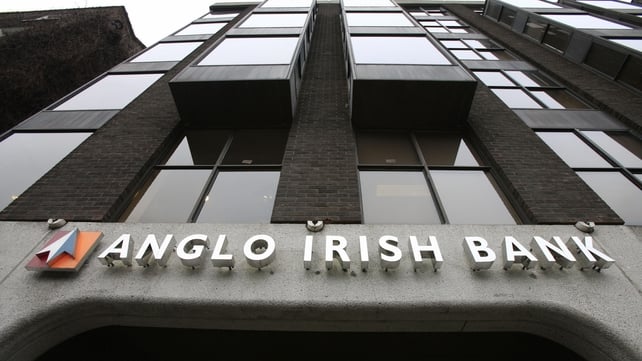 Staff in the finance department of Anglo Irish Bank were "very annoyed" when they learned how Irish Life and Permanent was treating an allegedly circular billion euro transaction, a trial has heard.
Four former senior bankers from the two banks are accused of conspiring to mislead investors by setting up a €.72 billion circular transaction scheme to bolster Anglo's balance sheet in 2008.
Peter Fitzpatrick, 63, of Convent Lane, Portmarnock, Dublin; John Bowe, 52, from Glasnevin, Dublin; Willie McAteer, 65, of Greenrath, Tipperary town, Co Tipperary; and Denis Casey, 56, from Raheny, Dublin, have all pleaded not guilty at Dublin Circuit Criminal Court to conspiring together and with others to mislead investors through financial transactions between 1 March and 30 September 2008.
The transactions allegedly involved money being transferred by Anglo to ILP and then ILP placing money on deposit with Anglo on behalf of Irish Life Assurance.
The jury has heard evidence around whether both banks had agreed to "set-off" and "net" the transfer to each other against each other.
They have heard that "setting-off" and "netting" of the transaction would reduce the risk to parties involved in financial transactions because the parties agree to set off or consolidate competing claims against each other.
This would then have implications for how the deposits and the loans were presented in each bank's accounts.
The jury heard that Matt Moran, Anglo's then chief financial officer, told gardaí: "It was understood from the outset that these transactions would not be netted in the [Anglo] accounts as this would not have the desired effect, i.e. the boosting of the [Anglo] deposit figure at year end".
Mr Moran told Michael O'Higgins SC, defending Mr Casey, then CEO of ILP, that the transactions were flagged to Anglo's auditors in November 2008.
The auditors, Ernst and Young, would normally audit the bank's accounts in advance of their publication in December.
Mr Moran said that before the audit "kicked off" he spoke to Colin Goldin, Anglo's Head of Group Finance, about the scheme and Mr Goldin flagged it to the auditors.
He said the transaction had been represented to his department, the finance department, and it was captured and flagged as significant early in the audit process.
Counsel put it to Mr Moran that Anglo represented the transaction to the auditors as having no set off.
He put it to Mr Moran that when information came "down the line" that the transactions had been netted, it caused difficulty.
"You are saying, it was understood from the outset, it seems to be consistent with the view, come what may, we're going to report this as a gross transaction."
Mr Moran replied: "I don't accept that. I think finance wasn't aware of the netting. It was expressed in good faith ... I genuinely believe that no-one in the finance team though that those transactions were netted.
"I know certain colleagues in my department were very annoyed in learning the transaction had been netted."
The trial continues before Judge Martin Nolan and a jury.