It hasn't even been a full month since the NUDE skincare brand came into my life, but I already consider myself a diehard fan.
The natural skincare brand, which was founded in 2007 by Irish ethical entrepreneurs Bryan Meehan and Ali Hewson, had managed to fly under my radar until recently, but boy am I glad to have been introduced to this wonderful range.
Bryan visited Dublin in June where he and his three perfectly-complexioned young daughters introduced Irish press to the brand, which is now available in the new Space NK store on Dublin's Grafton Street.
The aim of the brand is to create healthy, natural products using ethically sourced ingredients, which provide high-performance results.
The NUDE range is small and carefully edited - with a selection of 13 products on offer - all of which have been formulated without parabens, sulphates, mineral oil, silicones, or any synthetic fragrances or colours.
For the past three weeks I've been exclusively using NUDE products, and I am hugely impressed by their effectiveness.
It's hard to pick a favourite as they're all excellent - but the Perfect Cleansing Oil is a great place to start. This omega-rich oil easily melts away makeup and impurities and washes away leaving skin feeling soft and clean. An absolute pleasure to use.
During the day after cleansing with the oil, I use a few drops of the Advanced Renewal Serum (€82 for 30ml), which absorbs immediately. This lightweight serum has omega 9 and a polypeptide repair complex to help prevent the signs of ageing. I follow with the Radiant Day Moisturiser which has a lovely, light texture that sits really well underneath makeup. The mosturiser contains hyahuronic acid, antioxidants and omega 6 to plump up skin.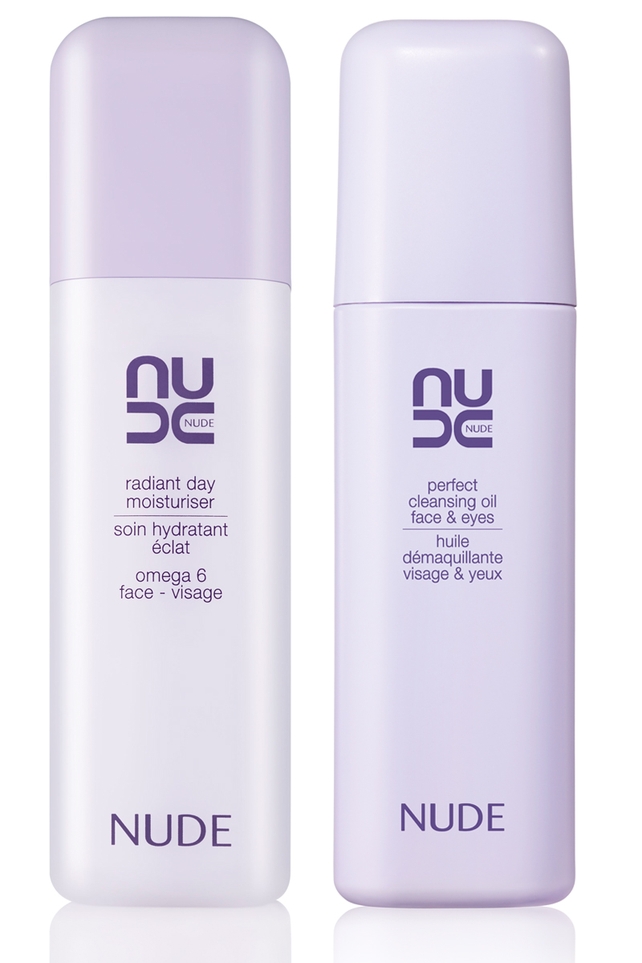 Daytime essentials: Perfect Cleansing Oil and Radiant Day Moisturiser
At night, I amp up my approach with a drop of the serum, followed by a few drops of the incredible ProGenius Omega Treatment Oil (€76 for 30ml). This gorgeous oil has no less than ten plant oils to hydrate, nourish and smooth skin.
Finally, I add a thin layer of the Advanced Renewal Moisturizer, which has a beautiful, creamy texture and feels extra nourishing at night. This contains omegas 6 and 9, probiotics and antioxidants to leave skin looking soft and luminous.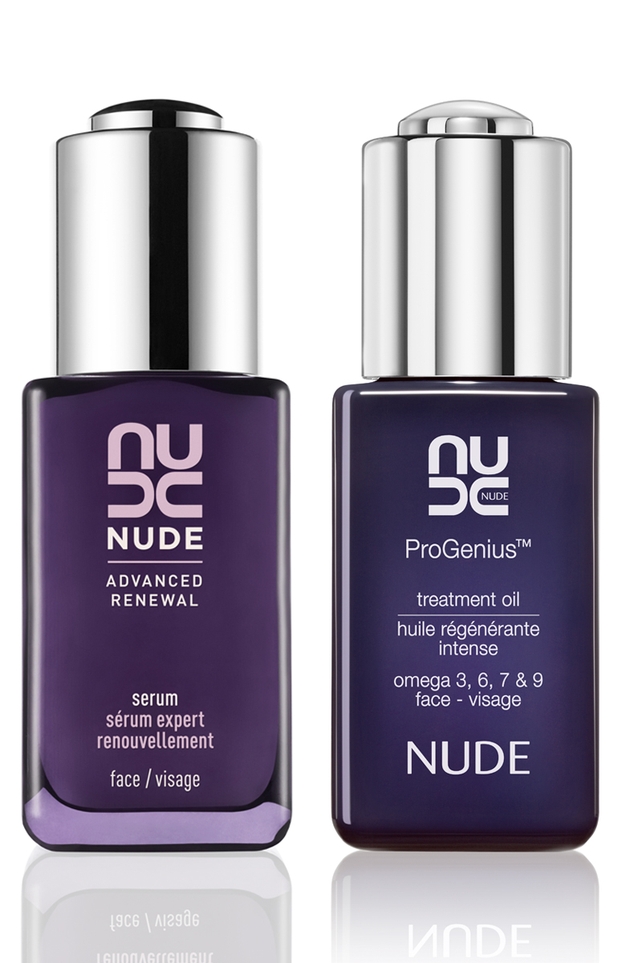 Advanced Renewal Serum and ProGenius Omega Treatment Oil
As an added weapon in my beauty arsenal, the Advanced Renewal Overnight Repair Mask has proved indispensable. When my skin is looking tired and dull after a busy week in work, I've been using this as an overnight treatment to give it a lift. The mask contains fig, honey extract, cupuaçu butter and omegas 6 and 9 to give skin a serious boost. Gorgeous stuff.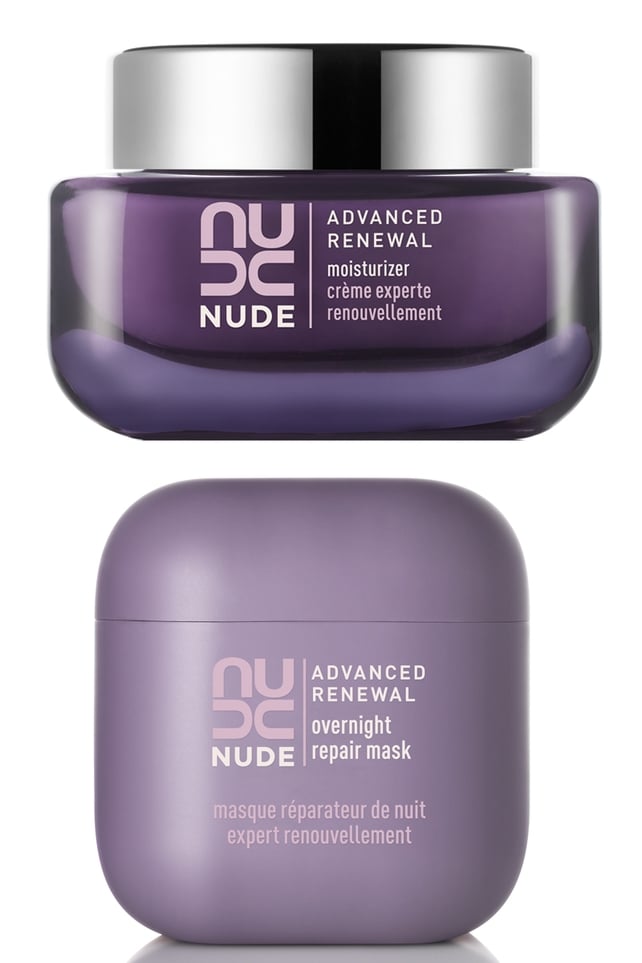 Night-time essentials: Advanced Renewal Moisturiser and Advanced Renewal Overnight Repair Mask
The NUDE skincare range proves that all-natural products don't need to sacrifice on efficacy. These are not cheap products, but I know I will definitely be repurchasing once I have run out as they are such a pleasure to use, and have given my skin a new lease of life.
Sarah McIntyre