RoC goody bag worth €100 to giveaway
This competitoin is now closed, congratulations to Kathryn Keane who has won the goody bag.
French anti-ageing skincare expert, RoC has launched a new range of RoC Multi Correxion products, giving you a complete anti-aging solution, with visibly better results.
To celebrate the launch, we have a goody bag of selected RoC Multi Correxion worth over €100 to giveaway.
After seven years of research, the experts at RoC have developed Hexinol, a revolution in anti-aging skincare is a multi-action technology which targets ageing at its source for proven visible efficacy and works at the earliest stages of skin aging.
New RoC Multi Correxion is clinically proven to simultaneously fight the 5 main signs of aging by reducing wrinkles, firming sagging skin, intensely moisturising dry skin, lightening brown spots and leaves skin looking dramatically more radiant.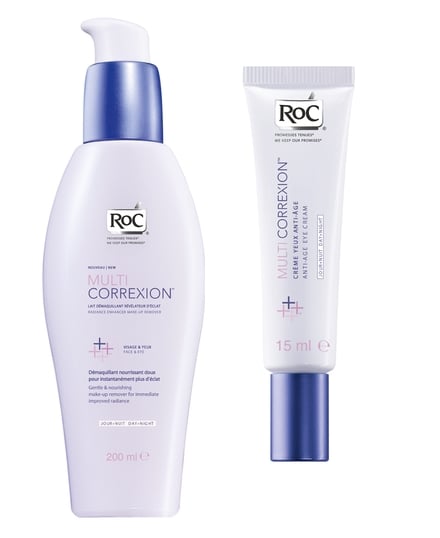 New RoC Multi Correxion 5 in 1 Anti-Age Moisturiser for Day and Night €25.36
New RoC Multi Correxion 5 in 1 Anti-Age Eye Cream €18.25
New RoC Multi Correxion ™ Radiance Enhancer Make up Remover €10.11
Available in pharmacies nationwide.
If you would like to be in with a chance of winning this €100 goody bag, answer the question below.
Competition is closed