Defending Lidl League champions Meath were uncharacteristically poor in new manager Davy Nelson's first game in charge, according to former Donegal footballer Nadine Doherty.
The Royals have rekindled their rivalry with neighbours Dublin recent years, overtaking the Metropolitans in the pecking order as they put back-to-back All-Ireland victories together.
The first of those blocked the Dubs' drive for five, but Meath proved it was no fluke as they backed it up last year, claiming a first Division 1 NFL title along the way.
Dublin though reminded the All-Ireland champions that they haven't gone away with an opening night league victory at DCU last Saturday, winning by six points.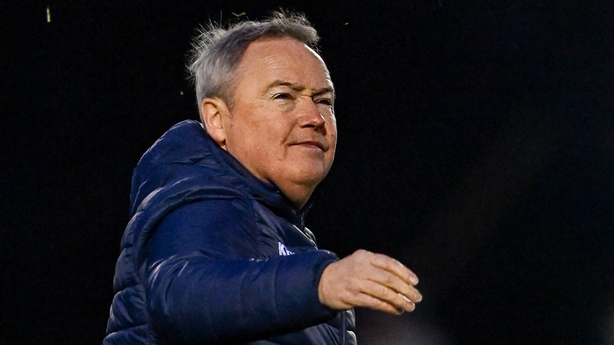 Speaking on RTÉ's Game On, Doherty, while acknowledging that it's still only January, suggested it was one of Meath's poorest performances of the last few years.
"It was a very difficult first outing for Davy Neslon," she began.
"He was approaching it without a lot of his big names. Stacey Grimes kept them in touch with frees, but she also uncharacteristically missed a lot of frees in the first half. Had she nailed them it might have been closer.
"For Meath I felt they were really flat. I know it's only the first game of the league but I just felt that there was a low energy about them.
"I felt their defence was so loose at times. Dublin made unforced errors and lost possession, but they were able to gather it back without a Meath player intercepting.
"Meath were so poor in possession at times. Giving away the ball, unforced errors; that was a huge contrast between both [sides]."
For their part, Dublin impressed, according to Doherty, with the former Donegal star believing that a transitionary couple of seasons for the Blues are finally starting to bear fruit.
"The Dublin transition has been gradual over the last few years, " she added.
"I would have questioned whether the players Mick introduced have been up to standard; they probably haven't in the last few years.
"I know it's only the first week of the league but I think that new look Dublin [were] very confident. Mick Bohan will be very happy.
---
More: The right stuff - Dubs boss Bohan hails "new kids on the block"
---
"They're still looking to use that width in attack that has been really successful for them, especially against Meath. What I really liked about Dublin, and it's the classic Mick Bohan coaching and the difference between the two teams at critical times, his focus on basic ball skills - he always talks about it.
"You could see almost every Dublin footballer playing off both sides. Jennifer Dunne got a brilliant point, at a critical stage, off her left foot.
"Carla Rowe was absolutely phenomenal, she was brilliant. We haven't seen Carla in the early stages of the league for a few years.
"Even when she came off with 10 minutes to go, Dublin dipped a little bit but they were able to see it out. Mick will be thrilled with that because you need players like Carla to bring these younger players through."