Alex Kendellen grew up in the shadow of Páirc Uí Chaoimh but he thought his chances of playing at the iconic venue were over when he swapped the round ball for an oval one.
Kendellen was a Gaelic footballer with St Michael's and hurled with Blackrock but never played at the Páirc, however he will realise that dream on Thursday when Munster face a South Africa XV.
History will be made as Páirc Uí Chaoimh hosts its first rugby match, with a sell-out crowd of 41,400 making it the largest attendance for a rugby game in the province.
"I've never played there with any of the GAA teams but I live pretty close to it," said Kendellen.
"My family home is a stone's throw away from it, we have a family business that's just up the road. It's a pretty cool thing going back to the hometown.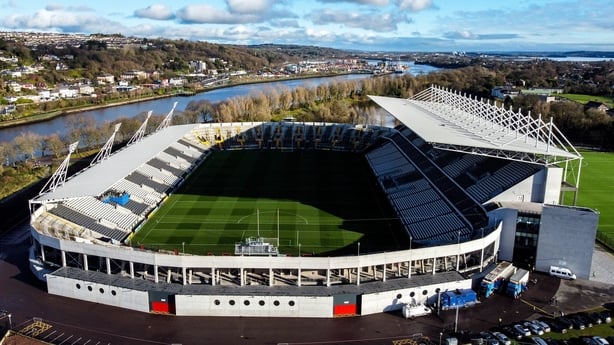 "It's exciting for me and my family. These are the games you want to play in. It's obviously a different experience but I'm really looking forward to it.
"It's a nice change-up and there's no better test than the Springboks coming to Cork to play."
Having been stood down for a number of weeks due to concussion, Kendellen made his return to the Munster back row for their last outing against Ulster, where a second-half fightback fell short.
Munster have lost five of their seven BKT United Rugby Championship matches this season but Kendellen insist they are on the right track under the new coaching ticket.
"Training has definitely ramped up a lot but it's very enjoyable and you're reaping those rewards on the pitch then," said the back row.
"I'm enjoying my rugby a lot. There has been a lot of change and it's change for the good.
"There's so much competition in the back row here at Munster. You're just trying to put your hand up during the week for training."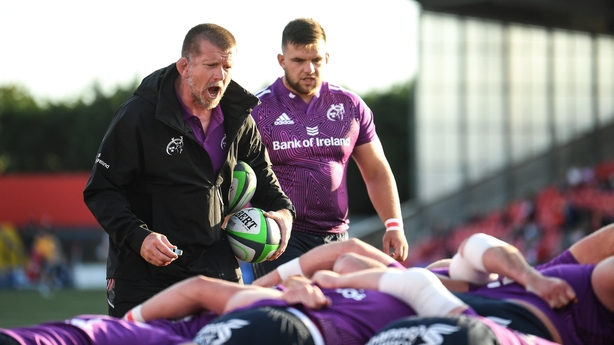 Munster head coach Graham Rowntree played in tour matches during his playing days with Leicester but said the history surrounding Thursday's game makes it even more special.
"The biggest attendance in the province for a rugby game, just that very statement excites me," he said. "The lads are raring to go, we've had a good week's training.
"We've had a shortened week, a much-needed week off last week, and we've just finished a snappy training session. The lads are ready for it.
"What a historic occasion to be involved in for these men."
South Africa have named a strong line-up for their trip to Leeside, with 14 internationals in their match-day squad and seven in the starting pack – including former Munster men Jason Jenkins and Thomas du Toit.
"We've got some stuff we want to keep building on, particularly around our attack, but we know what we're going to get from the South Africans and I don't mean any disrespect in that statement," said Rowntree, who welcomes back Gavin Coombes, Diarmuid Barron, Shane Daly and Malakai Fekitoa from international duty.
"They've got a couple of familiar faces in that forward pack and they'll be very physical. It's always been the same since I've ever coached against any South African national team or province. You know what's coming, deal with it as another challenge.
"We've been dealing with a power game today [Tuesday], just coming off a live scrum and maul."
South Africa remain the only touring side Munster have yet to record a victory against, with their last meeting taking place in 1970.
"There's been a few of them hasn't there: Australia, Maoris, All Blacks of course," said Rowntree. "It's a special moment for the club.
"I said to the lads on Monday morning, this club is known for special moments and special games like this and we should cherish every hour of this week going into a such a big game."