Ulster will face an away trip to South Africa after the DHL Stormers beat Edinburgh in their URC quarter-final play-off.
Dan McFarland's side were in impressive form as they outclassed Munster 36-17 last night and knew they would be on the road for the semi-final.
The Stormers beat their Scottish visitors 28-17 this evening and will now host the 2006 champions in the DHL Stadium in Cape Town next Saturday at 2pm (Irish time).
It will be Ulster's second trip to South Africa having toured the Rainbow Nation in March when they lost in controversial circumstances to the Stormers.
Commenting on a potential re-match with John Dobson's side, McFarland said: "I'll wait and find out who we are playing but we definitely owe them one."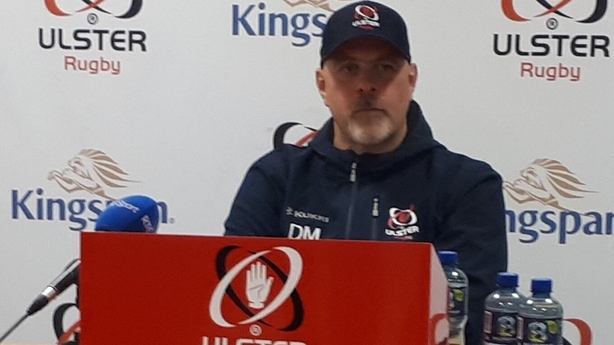 On Ulster's improvement from last season, McFarland said: "I think we've got more strings to our bow now than we had 12 months ago but a lot of it will come down to how we're playing at that time.
"If you'd asked me five weeks ago before we played Edinburgh, I'd have been a little bit concerned.
"At that time we weren't playing our best rugby.
"We'd played our best rugby over the Christmas period and in our Champions Cup games at that stage.
"Then, after the Six Nations, we had a little bit of a dip and didn't play brilliantly, particularly in attack.
"But the last couple of games we've started to show a bit more what we're about, probably with a bit of a change of mindset in how we approach it.
"At this stage of the season you have to be efficient in both attack and defence to win games.
"It doesn't matter whether it's Munster, Stormers, Edinburgh, whoever it is.
"You've got to be able to score points to win games."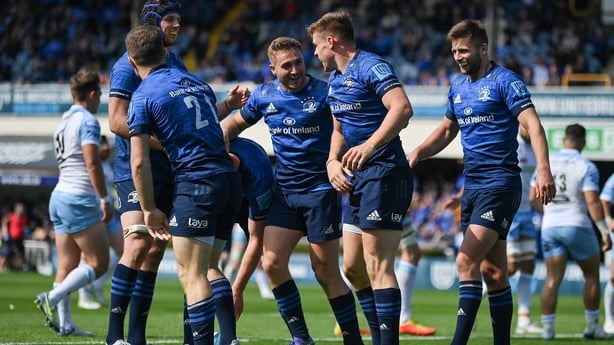 Meanwhile, Leinster, who thrashed Glasgow Warriors 76-14 at the RDS this afternoon, will welcome the Vodacom Bulls to the RDS for an evening kick-off next Friday at 7.35pm.
Jake White's Bulls progressed to the last four with a 30-27 win over the Sharks earlier this afternoon.
Leo Cullen's side hosted the Bulls in their opening URC game at the Aviva Stadium, running out 31-3 winners.
The final will take place in 18 June, with Leinster, as top seeds, guaranteed to play at home should they win.
Should Ulster beat the Stormers and the Bulls overcome Leinster, then McFarland's side would have home advantage in the final.