UEFA president Aleksander Ceferin reiterated that clubs and players joining the proposed breakaway Super League could be banned from all of its competitions and the World Cup as it condemned a "disgraceful and self-serving proposal".
The bombshell plan, announced on Sunday, saw Man United join Arsenal, Chelsea, Liverpool, Manchester City, Tottenham and six other European clubs in creating a rival competition to the Champions League.
The US investment bank JP Morgan is financing the new league, a direct rival to UEFA's established Champions League competition.
Addressing an emergency meeting the day after 12 of Europe's top clubs announced the breakaway, UEFA president Ceferin launched a scathing attack on the plan, which has been widely condemned across the game and beyond.
"We're still assessing with our legal team but we will take all the sanctions that we can and we will inform you as soon we can," he said. "My opinion is that as soon as possible they have to be banned from all our competitions and the players from all our competitions."
The meeting was initially scheduled to confirm plans for an expanded UEFA Champions League but has been overshadowed by the breakaway Super League.
"UEFA and the football world stand united against the disgraceful and self-serving proposal we have seen in the last 24 hours for a select few clubs in Europe motivated by greed. We are all united against this nonsense of a project," Ceferin said.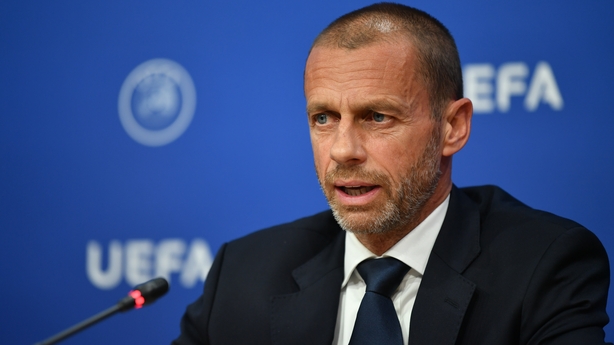 "Super League is only about money, money of the dozen, I don't want to call them dirty dozen - but UEFA is about developing football, and about financing what should be financed, that our football, our culture, survives - and some people don't understand it."
"By my opinion, this idea is a spit in the face of all football lovers, and our society as well, so we will not allow them to take it away from us."
Real Madrid, Manchester City and Chelsea will likely be banned from this season's Champions League semi-finals, UEFA executive committee member Jesper Moller told broadcaster DR.
"The clubs must go, and I expect that to happen on Friday. Then we have to find out how to finish (this season's) Champions League tournament," said Moller, who is the head of the Danish FA.
"There is an extraordinary executive committee meeting on Friday," he said.
JP Morgan is providing a €3.5 billion grant to the founding clubs to spend on infrastructure and recovery from the impact of the Covid-19 pandemic.
The bitter battle for control of the game and its multi-billion dollar revenues entered a new phase with a letter sent by the 12 clubs to UEFA on Monday in which they said they would take legal steps in unnamed courts to protect their interests as they set up the league.
The breakaway has been heavily criticised by soccer authorities, fan organisations and politicians across Europe who say it entrenches the wealth and power of a small elite of clubs.
The breakaway clubs will be guaranteed annual places in the competition - in contrast to the current UEFA Champions League, which requires teams to qualify via their domestic leagues.
While having guaranteed spots in the league goes against long-standing tradition in European football, the clubs argue the Super League will create a more sustainable financial model.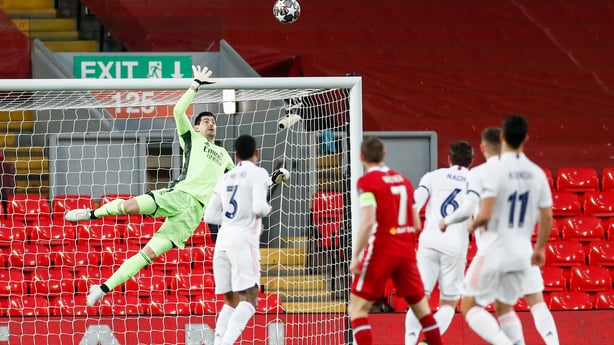 "The formation of the Super League comes at a time when the global pandemic has accelerated the instability in the existing European football economic model," the clubs said in their founding statement.
Roy Keane said yesterday he wants to see the proposal "stopped in its tracks" while Gary Neville called the developments an "absolute scandal".
"United and the rest of the Big Six that have signed up to it against the rest of the Premier League should be ashamed of themselves.
"They should deduct six points off all six teams that have signed up to it. Deduct points off them all. To do it during a season? It's a joke."
Speaking on RTÉ's Today with Claire Byrne alongside his former Ireland team-mate Kevin Moran, Mark Lawrenson said in his view that "greed" was the main motivating factor for the owners and that it was "all about getting more money".