Former Liverpool and Republic of Ireland defender Mark Lawrenson believes the future of football is at risk in the wake of plans by a number of elite clubs to launch a breakaway 'European Super League'.
Six Premier League clubs - Manchester United, Manchester City, Liverpool, Chelsea, Arsenal and Tottenham - as well as each of three traditional big clubs from both Spain and Italy have announced that they intend to create a rival competition to the Champions League.
It is anticipated three more clubs will join the breakaway group to form a total of 15 founding members with the new competition, which will begin "as soon as practicable" to eventually feature 20 teams.
However, the announcement has been met by condemnation and criticism from stakeholders including Europe's major leagues, as well as governing bodies UEFA and FIFA, among others.
Speaking on RTÉ's Today with Claire Byrne alongside his former Ireland team-mate Kevin Moran, Lawrenson said in his view that "greed" was the main motivating factor for the owners and that it was "all about getting more money".
"The fans aren't stupid. The grassroots supporters realise that a lot of top players who are now plying their trade in the Premier League have come from lower division teams, so what happens to all the lower division teams as well," said Lawrenson.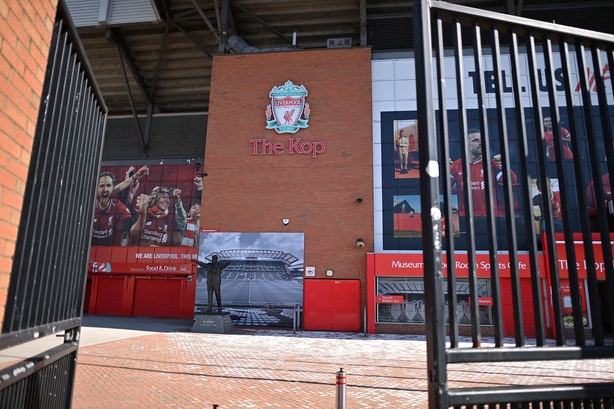 "This is going to go on and on. But I don't see at the end of it that actually that it will happen."
He added that without supporters in place, as exemplified during the current Covid-19 pandemic, "the game could die quite easily".
Moran said he was hoped that the breakaway plan would not go ahead, with the former Manchester United defender echoing Lawrenson's view on the financial motivations behind the clubs' move.
"I hope it doesn't (come to fruition). They've gone a long way. This has been talked about for years and years so they've been putting in an awful lot of work behind the scenes but it's only now when it comes to this stage that you see the onslaught against this," he said.
"I'm hoping by the time these six clubs look at this, they'll realise 'wow, we didn't think it was going to be as bad as this' and I just truly hope that will not be the case.
"This plan is only taking into consideration six clubs. The Premier League has got relegation, it's got promotion. It can embrace anybody to come into that particular league. (The ESL) is just an elite league just made up for the greed of a number of clubs that just want everything for themselves."
He added that "it's just about the greed of the owners. That's all it is. What fascinates me is that these guys are all billionaires. You just think when is enough enough. When do you stop and think 'what's the best thing for the game? What's the best thing for the supporters?' Not 'what is the best thing for me and my shareholders.'"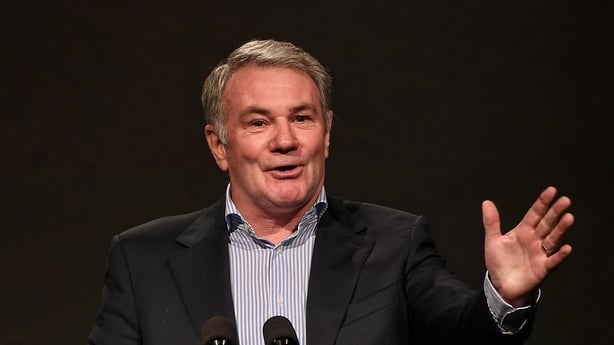 Another former Liverpool and Republic of Ireland international, Ray Houghton, got involved on RTÉ's Drivetime, suggesting that the European Super League was a natural consequence of the ever increasing cost of transfer fees and players wages.
"I didn't hear one person come out in favour of the European League," he said. "Everyone is of the same thought process, which is it's purely down to money."
"It's fairly evident, players wages are going up and up. To buy a player, the fees are going up and up. If you look at the money they generated from oversees rights and domestic rights, they are far lower than they were three years ago. So, the money is going down.
"These big clubs are wanting to bring in the best players, pay the biggest wages, pay the biggest transfer fees. They're not going to borrow any more money, they're not looking to spend any of their own money, so they're looking to get the money from somewhere and they think it's through the European League.
"Players wages can't keep spiraling out of control like they have been. You can't keep paying the transfer fees that people are asking for players. These owners of the big clubs have go to turn around and say 'we're not paying it anymore.'"
The president of UEFA Aleksander Cerefin suggested that players who get involved in the European Super Leagues could be banned from other competitions that the organisation runs, including the Euros. Other international bans have been reported, including preventing players participating in World Cups.
"One factor have to put into the mix here which is hugely important for players, if maybe not for clubs, is playing international football," Houghton added.
"If you take that away from the players because UEFA bans you for not being part of the league, and you can't represent your country, you're going to have major problems that way.
"A situation like that is only going to end in court and we'll see who comes out on top between UEFA and the clubs."