The tributes and testimonies to the enormous impact Jack Charlton had on Irish sport - and Irish life - continue to pour in.
Charlton died on Saturday aged 85, leaving behind a magnificent legacy after his feats as a player with England and as manager of the Republic of Ireland.
Speaking to Brendan O'Connor on Weekend On One, several players and pundits who were in the eye of the storm during Charlton's Ireland heyday shared their memories of the era, and of the man.   
"I think it's sad for all of us," said former goalkeeper Packie Bonner, who entered folklore with his penalty save against Romania at Italia 90.
"It is the passing of an era. He was such an icon. We remember him as not just a manager, but the personality, the leader, the guy who took all of us there, whether we were part of the team or just a fan or somebody sitting in a house listening to [the games].
"He certainly changed our lives.
"He treated us like men and gave us responsibility. He kept it open, the fans were part of it. People were allowed to come and go. We all seemed to be part of it. We'd such a laugh along the way.
"He had this presence, this unbelievable presence… and a confidence and a smile on his face most of the time. There was no arrogance there."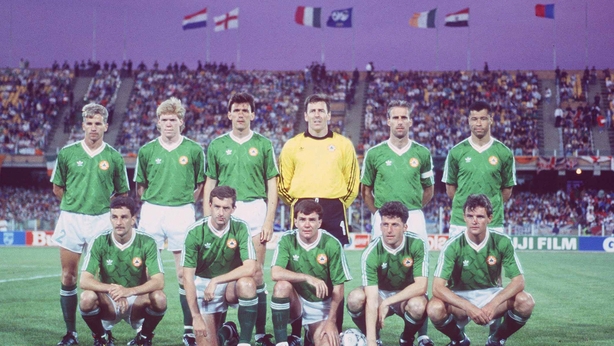 John Aldridge highlighted the fun side of Big Jack, who had an uncanny ability to relax his players at crucial moments. 
"It was the best ten years of my life, on and off the pitch. Jack took me out fishing a few times. We had some great days. Once I caught more brown trout than him and he wasn't too happy because he was a very competitive man. I was winning 7-2 or 7-3.
"He went around the corner and came back and said, 'yeah I just caught another eight but I put them all back'. Then he took me out and for the first time ever he bought me fish and chips and a pint. It was the first time I ever saw him with an open wallet! He was brilliant. The laughs we had with him… it was second to none."
Kevin Sheedy, scorer of a famous leveller against England at Italia 90, added: "He was a really colourful character, great to be around, at times he was funny without realising he was being funny!
"He knew exactly what he wanted from you - it was Jack's way or the high way. He had a great belief in how he wanted us to play, got the players believing in it, and obviously the success came from that. The camaraderie among the players off the pitch… Jack really helped galvanise all that."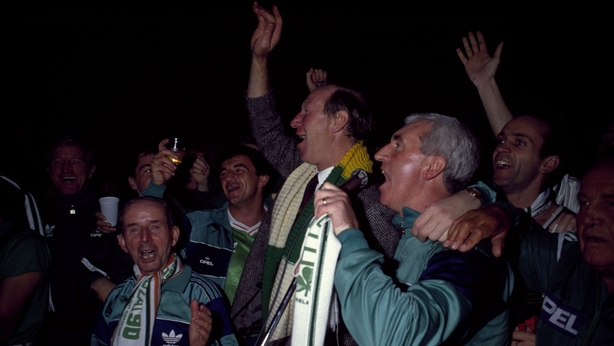 Mick Byrne was Ireland's physio and, he said, the "buffer" between boss and players.
"He was a wonderful man, he really was. We went on a tour to Iceland for a tournament [after Charlton was first appointed in 1986]. He got all the players said, 'look, believe in what I'm doing, I know what I'm doing, trust in me and believe in me and we'll do well'. And so it came to pass.
"There was a loyalty there and a trust. I think that's the secret to management to be honest with you.
"Look at the players we had. It was unbelievable. We had some really great players and they all bought into it. They were playing with the top clubs in England at the time and he got them all on the same hymn sheet. He was brilliant at that."   
Paul McGrath released his own tribute to "a father figure".
"It is difficult for me to articulate what Jack meant to me both on and off the football field," he said. 
"Throughout his ten years as manager of our International team, Jack backed me as a footballer and as a person - he became a father figure to me.
The President leads the tributes to Jack Charlton saying he brought the country "some of its most celebrated sporting memories" pic.twitter.com/t0w1aaoAjB

— RTÉ Sport (@RTEsport) July 11, 2020
"He gave me his full support when I needed it most and for which I am forever grateful. He has been a hugely important person in my life.
"The Irish people warmed to him because of his big character and he gave us the belief in ourselves to compete in the big tournaments. I am very honoured to have been a part of Jack's journey.
"Today is a sad day for the Irish football community and we all owe him a huge grititude for the joy and memories he has given us. He is a man I genuinely loved."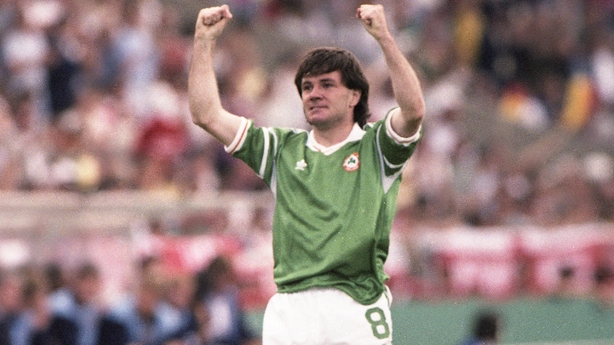 Ray Houghton was given his first Republic of Ireland cap in Charlton's first game in charge, a friendly against Wales, in 1986. 
"To hear that he had passed was devastating news," Houghton told RTÉ Radio 1.
"I think everyone will recognise how much good he did for everyone in Ireland.
Houghton scored his first international goal against Charlton's native England in a 1-0 win for Ireland at Euro 88, the country's first international tournament game.
"After the match he said 'Don't you ever do that again'," Houghton recalled.
"I said 'What, score against England?'. He said 'No, score that early. It was the longest 84 minutes of my life!
"He had a great sense of humour and people tend to forget that.
"He was one of those larger than life characters. There are very few of them around. We he walked into a room, there could be 300 people in the room, but as soon as he opened the door they all turned and looked."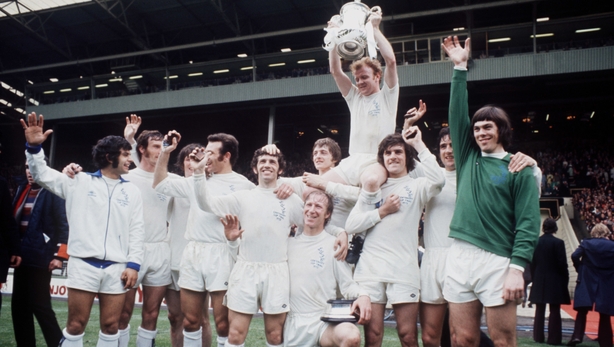 John Giles played with Charlton at Leeds and lauded a figure who had absolute conviction in his own footballing beliefs.
"I think Jack popularised the game in a way it had never been popularised before because we qualified for major competitions in 88 and 90, which we'd never done. That was a huge achievement and I think it got people into soccer that hadn't been interested before. We were on the world stage for the first time in football.
"Jack was a brilliant player. When Don [Revie] took over I think he was going to get rid of him. I think he gave Jack a warning that if he didn't buck up he'd be gone. Jack then did become, under Don Revie, the best centre-half in the First Division for at least five years. Jack was a top player.
"I played with Jack for ten years and we never agreed, or agreed on very few things, when it came to football. But what he believed in was what he believed in and I would give him total respect for that. When he went in as manager, he gave leadership."
---
READ MORE:
Gallery: The life and times of Jack Charlton
'I don't know what I'll do' - Jack arrives in 1986
'He became the greatest man in Ireland'
---
Jim Beglin played under Charlton for Ireland before his career was cut short, at just 27, after he failed to recover properly from a leg-break.
"We were all a little suspicious of Jack's motives," he told RTÉ Radio 1's Saturday Sport.
"He had a very different way of playing. He had a real plan in how we were going to approach things, and a lot of it was to do with long-ball football.
"The lads were kind of laughing at that, and they weren't taking it seriously, initially. But very quickly, within three or four games, people began to realise that there's method to the madness here; this guy really knows what he's doing.
"For me it was the most simplistic form of football I'd ever experienced in all the managers I'd played for, and what it produced for Ireland was absolutely spectacular."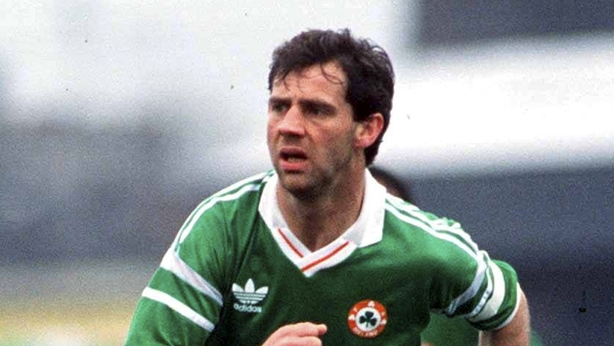 And Eamon Dunphy, who was at times strongly critical of Charlton's approach to the game, said his impact went way beyond the field of play.
"Jack Charlton's contribution to our culture and to our soccer goes beyond tactics. He gave leadership. It was strong leadership. He believed in a style of play that was crude but very, very effective.
"Leadership is so important. He had no doubts about his way of doing things and he took all doubt out of the players' minds. It more important than anything else, he took the country for ten years on a glorious adventure.
"People have said that in some kind of metaphysical way that [Euro 88] was a moment that was transformative, a confidence came from it. Now nobody can prove that and the columnists would laugh, but I think there are moments in a nation's history. And yes, that moment was very, very important.
"I always found Jack to be a decent guy. He was a good man. He looked after Paul McGrath particularly and got the very best out of Paul who had his troubles even back then. Jack has left an indelible imprint on our life, our culture and from a soccer point of view he was a massive evangelical figure, taking [the game] to rural Ireland where it had never been played really.
"We owe Jack a lot. He was a decent man; a good man.
"He was a World Cup winner, he was a huge character in the game, and on reflection now, we were very lucky to have him."