Stephen Kenny paid tribute to departing Republic of Ireland manager Mick McCarthy, but admitted he is excited at the prospect of what could be a unique year in Irish football.
The FAI announced yesterday that Kenny, who was due to take over on 1 August from McCarthy following the Euro 2020 campaign, was taking over immediately due to the postponement of the tournament until next year and the rescheduling of the play-off fixture against Slovakia.
McCarthy gave the incoming Kenny his blessing and Kenny's new look backroom team will feature Damien Duff, Keith Andrews and Alan Kelly, with Jim Crawford taking over the U-21s with John O'Shea.
Speaking to FAI TV, Kenny admitted that while it is a special feeling to now be in the hotseat, there is a bigger picture at play with the Covid-19 pandemic touching all corners of the world.
"It's a good day, but we are not in celebratory mode. My thoughts are with the frontline workers, the doctors, nurses, paramedics. The self sacrifice is heroic. We really support them."
It's an incredible year really, unprecedented
The FAI says it is hopeful the Bratislava encounter will take place in late autumn, "most likely in November", and if football does resume in the not too distant future, Kenny is facing into a hectic schedule of fixtures, something the 48-year-old is relishing.
"It's an incredible year really, unprecedented," he said. "You have got the 2020 Euro play-off against Slovakia, six games in the Nations League and also World Cup qualifiers. 
"That has never happened before where you have that in the same calendar year, nine games between September and November. An incredible schedule and very exciting. 
"We have a lot to look forward to."
The former Dundalk manager also highlighted the contribution of McCarthy following his unusual exit from the Irish hotseat.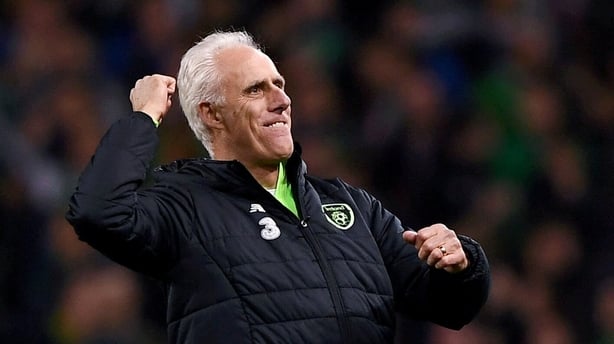 "Mick has had a tremendous career as captain of Ireland and manager on two occasions. He leaves a legacy behind him. It's just unfortunate with the cancellation of the matches, it's been an unfortunate situation."
Of immediate concern however is the battle against Covid-19 and Kenny urged the Irish public to look after their safety and the safety of others.
"We have to stay safe and look after each other. There is a lot of tragedy throughout Europe and in Ireland people have been very, very disciplined. Hopefully we get the benefit of that. 
There are better days ahead
"People have lost their lives and our thoughts are with them.
"There are better days ahead and we can look forward in a sporting context to what is a magnificent year of football in the Aviva Stadium."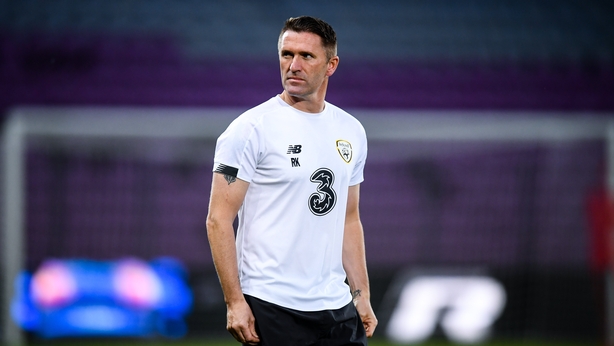 The FAI meanwhile has indicated that Robbie Keane could still have a role to play within the association, with interim chief executive Gary Owens confirming discussions are ongoing with the 39-year-old coach.
"We are in discussions with Robbie and his agent about what role he might play. I wouldn't rule him out," he said," he told RTÉ Radio 1's Sunday Sport.
"Robbie has been one of our best players and he would have a lot to offer."