For the League of Ireland, January brings the grind of pre-season training, new signings that convince fans this will be 'their year', friendlies on muddy pitches and just a slice of optimism rarely seen these days in Irish football that things might get better.
Every team will be looking to make improvements for the coming campaign.
From Dundalk, who won the league by the third-biggest points total ever, to Finn Harps, who had the lowest points per game total of any team to survive relegation in the last eight years, there is always room to improve.
Again this year we have gone team-by-team through the Premier Division to look at statistical areas of significance where an improvement could push a team to the next level.
Bohemians: Scoring away from home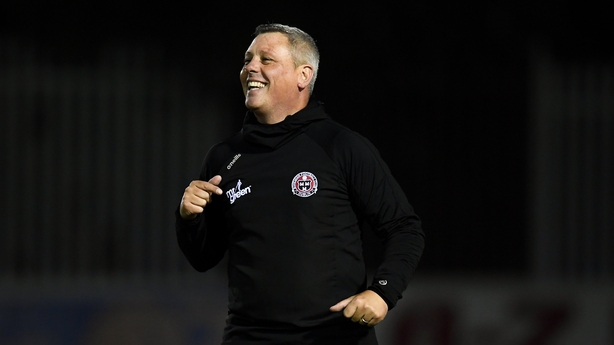 Keith Long's young group made a great leap forward in 2019.
Bohs were right there with Dundalk and Shamrock Rovers until a disastrous May derailed an ambition for title glory that wasn't even there when the season kicked off.
Statistically, they matched the new 'big two' across many areas during the year.
They scored more times at home than Shamrock Rovers (34 to 32) and conceded fewer away (13 to 14).
But their scoring on the road (13) was only better than the bottom two.The Gypsies finished the season on a run of failing to score in their last four away games.
The only time scoring in the final seven was from a penalty.
The catalyst appears to have been the injury to Dinny Corcoran. After he went down, Bohs scored just twice from open play in nine on the road. Before, he had scored four and assisted in two of their eight goals.
His replacement Andre Wright only scored in games played in Phibsboro. Corcoran's return to health shouldn't allow complacency – during Long's five years in command only St Pat's (91) have scored fewer away goals than Bohs (92) among clubs in the division each year.
Cork City: Home wins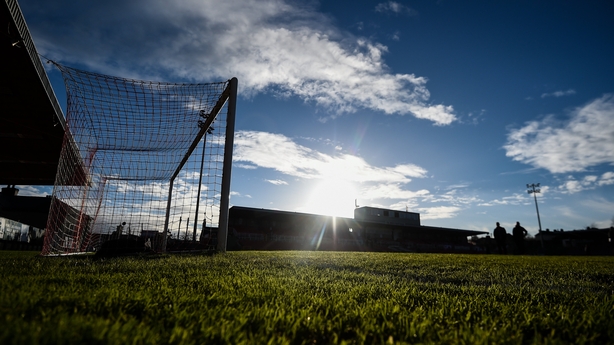 From 2016 to 2018, Cork City were the dominant club on home soil. They were at the top of all of the most significant categories as outlined below.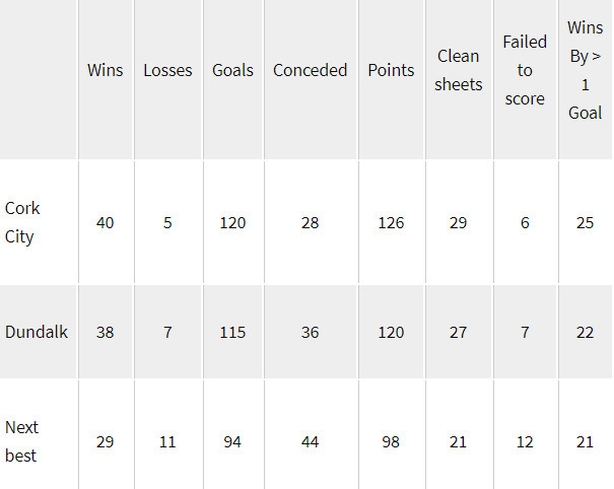 That figure could have been a lot worse were it not for two late wins over a UCD team who were condemned to relegation and a Dundalk team tired and emotional from having just clinched another league title.Everything crumbled in 2019. No team won fewer than their four during the course of the season.
Neale Fenn's inherited team still ended with fewer goals scored than UCD or Finn Harps, lost nine points from winning positions (league worst), of which eight were in the games' final 15 minutes, and lost all six games after conceding first.
Fenn will be starting 2020 with a clean slate in playing staff but a low ebb in results as he tries to build back to the highs of earlier in the decade.
Derry City: Beat a team above them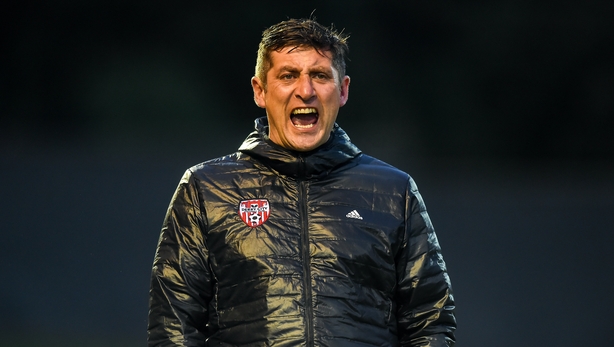 Derry's last win over a team placed higher than them in the league table was beating a Waterford side who were six points better off in April 2018 after eight games played.
With at least that many games played, before that was October 2015 when winning 3-1 over a Bray Wanderers team who they were only two points and one place worse off than.
Every other club in 2019 had a win over a top-three team, right down to bottom of the food chain UCD.
The Candystripes had just one win from 16 against top-half teams, and that was away to the lesser of those,St Pat's, in April.
They have just one win over Dundalk since April 2013. Prior to this year, they replicated that record versus Cork City.
Against Shamrock Rovers, Declan Devine and his team are eight without a win and that includes six losses. If they turned the three losses to Shamrock Rovers into wins, the teams would have been level on points.
The weakness hurt them in cup football too with Dundalk ending dreams of an FAI Cup or EA Sports Cup victory. If they are to grow into a contender, they need to stand up and be counted when faced with top teams.
Dundalk: Stop conceding early in Europe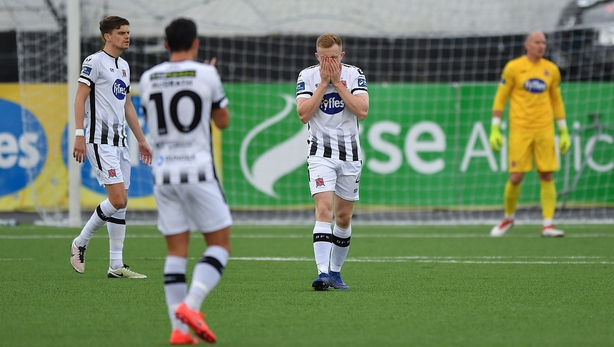 It's no secret that ambitious Dundalk have their eyes further afield than 'just' a sixth league title in seven years.
And we are not talking about regaining the FAI Cup. Europe is where Dundalk's barometer lies.
An improvement will be sought from their 2019 journey. They scored just 0.33 goals per game and conceded 1.33 across their six ties. Both are worst from their six recent campaigns.
The lack of creative firepower was highlighted when failing to score in 210 minutes against the weakest opposition they faced in Riga.
But they didn't help themselves by conceding early goals in three of the four subsequent games against Qarabag and Slovan Bratislava with goals in the fourth, 12th and 12th minutes.
Scoring will always be tough in Europe but even more so when playing from behind. On their six game-run to Europa League group stage qualification in 2016, just once was a goal conceded in a first half and twice in the first 75 minutes. That tight defending will need to be recaptured in 2020.
Finn Harps: Away scoring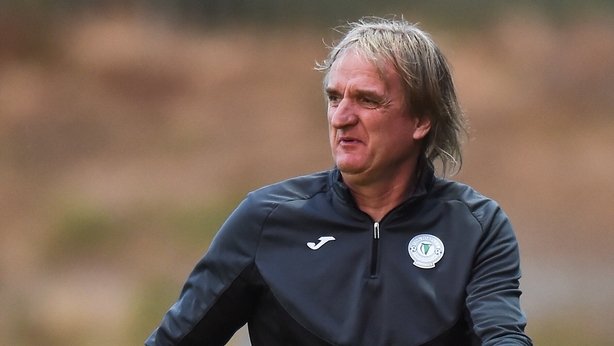 Although goalscoring deserted the league in a big way in 2019, Finn Harps scoring numbers outside of Donegal were still stark.
They started the season with a run of five consecutive blanks and only scored twice post-May.
Those two goals were a penalty and a 90th-minute score when already losing 3-0 down the road in Sligo.
They failed to score 13 times on the road, only Galway Rovers in 1978 have had that many away games without scoring in a season in the entire history of the league.
In addition, they didn't score when visiting Drogheda United in the promotion-relegation play-off.
It left them averaging 0.39 goals per game on the road.
The only team with a worst number since 2006 was Bray Wanderers in 2018 - they lost 17 of their 18 games.
Harps points per game total of 0.39 was the seventh-worst of the summer era and only Bray Wanderers in 2006 survived relegation when performing worse.
With just six goals accumulated in their final nine home games also their overall scoring is tracking down the wrong path, a path that can only lead to relegation.
St Pat's: Converting possession into goals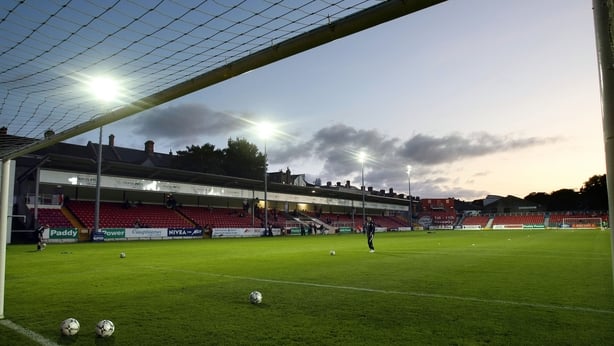 We wrote about the Saints issues in front of goal a year ago and they were not solved by Harry Kenny and his high-profile signings.
They were third in possession % in both 2018 and 2019. But this hasn't led to goals.
They found the target with just 37% of their shots (second-worst), converted 8% of their shots to goals (worst) and when hitting the target scored 22% of the time (worst).
They scored just four times (14% of goals) in games in which they already led. That's only slightly above worst Finn Harps (12%) and a long way behind next worst (24%).
The Saints only once scored over two goals once in a game, the lowest amount in the league, and it took them 35 games to do so. These show a team not pushing on when already in front.
The now departed Mikey Drennan started the season blisteringly hot with six goals from his first 10 apps but went ice cold from there not scoring in the subsequent 16.
Stephen O'Donnell's most important job will be adding cutting edge to the Saints attack.
Shamrock Rovers: Improved finishing at Tallaght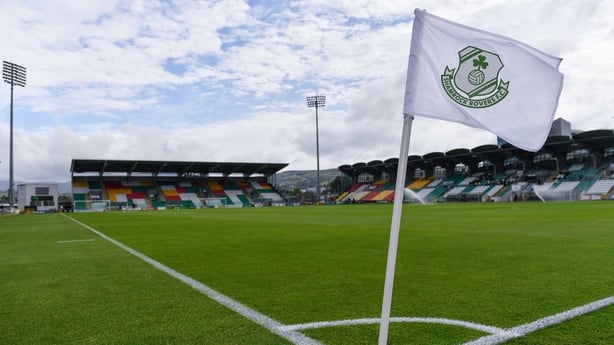 Following the conclusion of what must be considered their most successful season in seven years, we looked at what further steps need to be taken to bridge the gap they face to Dundalk.
Most important will be adding a good helping of goals to Stephen Bradley's home cooking.
They were the third-best scorers finishing with 11 fewer than Dundalk from their 18 games. Five times teams came and left Tallaght with a clean sheet, something that hasn't been done at the home of a champion in 48 years.
More balls in the onion bag would also help the struggles they had winning games when they did not have the first goal. In the last eight of the nine times it happened in 2019, they lost seven and drew once.
A greater hunger to scrap their way back into games which don't start so well must be seen or the league trophy will reside in Dundalk's cabinet once again.
Shelbourne: Stop conceding late goals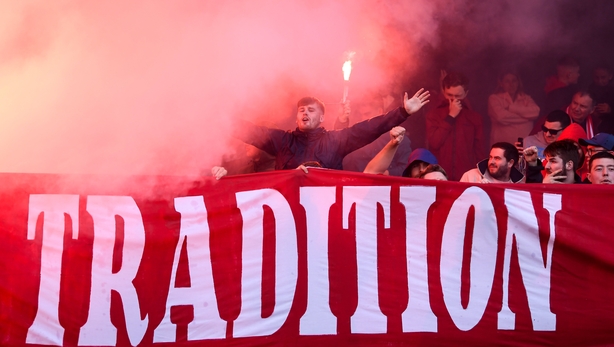 Although Shelbourne were fairly comfortable winners of the First Division, winning by the second-biggest margin (nine points) in 23 years and third-highest ever, they made life more uncomfortable than necessary along the way.
In eight of their 27 games they conceded in the final 20 minutes. That accounted for 47% of all their goals conceded. The highest percentage of any Premier Division team was Cork City's 41%.
Those late slips cost them a win at home to Cabinteely in July and led to a 1-0 loss away to Cobh Ramblers in August.
But it also crept in on both occasions they stepped up to face higher level opponents in cup competitions. Against UCD, a stoppage time Timmy Molloy sting in the tail sent them packing.
Then, as they will be desperate to forget, 85th, 88th and 90th minute goals saw them snatch an FAI Cup defeat from the jaws of victory against Bohemians at Dalymount Park.
Concentration lapses late in games will be punished with greater ruthlessness by higher quality opponents and cannot be afforded throughout 2020.
Sligo Rovers: Bring back the old Garry Buckley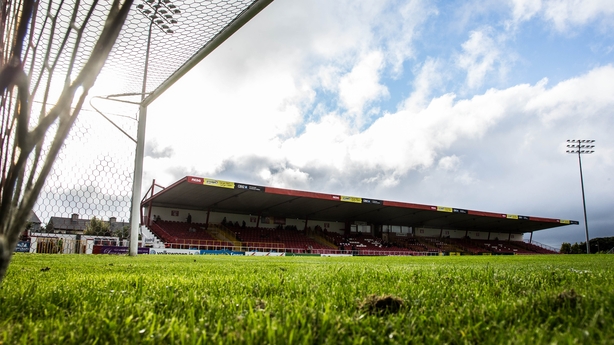 Sligo Rovers had one of the deadlier duos firing at goal last season in Romeo Parkes, now departed, and Ronan Coughlan. They combined for 20 goals.
But behind those, they didn't have any reliable option as no other player finished with more than two goals. Of the four who did (Dante Leverock, Daryl Fordyce, Kris Twardek and David Cawley) only Cawley remains part of the 2020 squad.
The 11 games in which one of the Jamaica-Limerick tandem scored brought seven wins and 24 goals.
The other 25 games ended with just three wins and 14 goals. Bit O'Red fans have had to endure seeing their team score just 42 times and the last 45 Showgrounds games.
The resumé of Gary Buckley is one of a player who can be relied upon for scoring. Between 2014 and 2018, he averaged over six goals per season at just more than one in every four starts.
It made him one of the league's most potent midfield players. But last year was a disappointing blank with no goals in 2428 minutes (his career-most) of football as Cork City collapsed.
If a reloaded Buckley can return to scoring form he could be one of the off-season's most astute additions.
Waterford –Replace Zach Elbouzedi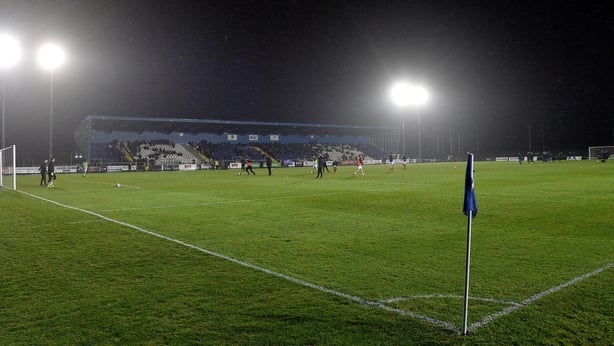 It is in the nature of the League of Ireland to see your best players depart on a regular basis. It can be within the league or when players are enticed to leagues abroad.
But losing the dynamic Zach Elbouzedi's may be felt more by Waterford than many recent moves.
The points won per game for Waterford dropped from 1.44 with the winger in the team (which over the season would've got fifth place) to 0.64 without him (which would only have them above UCD).
It wasn't that he missed games against the better sides. The eleven games he was absent for included three against Finn Harps, which were all lost, as well as home games with Bohs and St. Pat's that they took nothing from.
Elbouzedi is one of several key components of last year's squad whose absence will be felt by the Suir.
Games without Rory Feely (now with St. Pat's) seen a 0.46 drop in points per game, JJ Lunney(now with Bohs) 0.46 and Walter Figueira(Derry City) 0.78 and all three have been lured elsewhere in the league.
Alan Reynolds expansive recruitment system has brought plentiful talents in his time back at the RSC and it will need to again be in full effect to avoid the 16-point drop off from 2018 occurring again.
There's six weeks until the season opens on Valentine's night and all teams have work to do to ensure it is the first of 36 nights to remember and not the beginning of a turbulent year.