Teams all over Ireland are returning for pre-season training with the new SSE Airtricity League season just six weeks away.
Plenty of cobwebs will need to be blown off but it is the time of year where every team will feel optimistic that this can be the year they make the push to a better level.
We have had a look at what New Year's resolution every team may have to motivate them through the hard toil of January to allow them become the best versions of themselves when the season ends in Halloween.
Bohemians – Better home record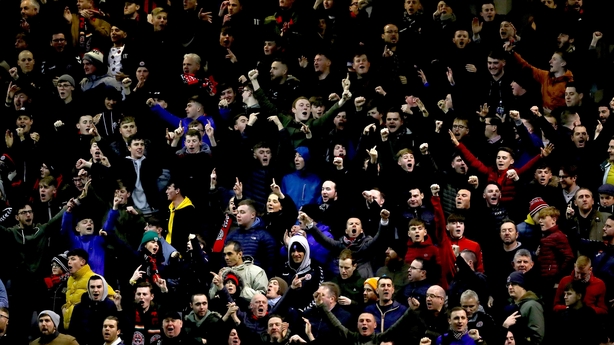 With Keith Long as manager, Bohs have the same number of home wins as they do away wins. While this gives them the league's fourth-best away record over that period, it leaves them far behind the teams they are jostling with to raise the table and into European qualification contention.
The difference is particularly marked before and after the mid-season break. From 35 games played in the first part of the season in the period 2015-18, they have won 41 Dalymount Park points. This goes up to 56 in 32 games played in the later part of the year.
This was shown last year when they started the season with a memorable home win over Shamrock Rovers, complete with chip-van celebration, but the next 10 at home only resulted in one win. That came with a stoppage time winner against hopeless Bray Wanderers.
We have previously written about how the second half of the season brought Bohs an upturn in results with the addition of Daniel Kelly and form of Kevin Devaney. Their pace and wide play saw Bohs change to a more counter-attacking style with excellent effect. Kelly's home debut brought a six-goal win.
Following that, 11 goals were scored in the next two. It made for a first three-game winning spell on home ground in nearly two years and just their second under Long. From then on, they scored five more goals than any other team over the last four months.
Groundhog Day occurs on 2 February and Bohs fans may feel like Bill Murray when on that date they see their team play East Fife to start the 2019 season in the Irn-Bru Cup with a depleted team.
Brighter skies have tempted away more of their young stars with Dan Casey (Cork City), JJ Lunney (Waterford) and Daniel Kelly (Dundalk) becoming this year's Warren O'Hora, Fuad Sule and Ismahil Akinade.
But Bohs should continue to use the style of play which also brought them minutes from a first FAI Cup final in 10 years and a strong end to the league season. The loss of Kelly will be strongly felt after the impact he made but Daniel Grant showed flashes of his ability to play a similar role to Kelly with three goals and two assists from his eight starts. Bohs' good recent recruitment gives hope that the second half of 2018 can be continued into 2019.
Cork City - Finish what they start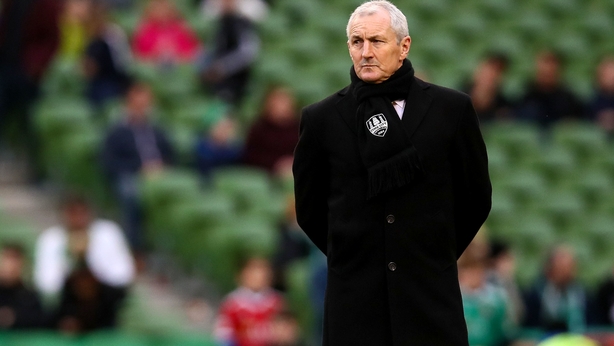 Down south, Cork City have been suffering the opposite to Bohs. During the Caulfield era (2014 to present), they have won more points than any other team (261 from 109 games ) from the season start to the end of July. As the evening hours get fewer during August and September, so too has Cork's points totals. In the last 14 matches played across those two months, they have seven losses and just three wins. None of those wins have been at Turner's Cross. They have also scored just 12 goals.
Problems also seem to come from defensive regression. Since 2015, Cork have only conceded three or more goals on just one occasion up to August. But in the final three months of the season it has happened nine times. That's despite there being 32 fewer games in that period.
It's difficult to precisely tell why Cork cannot keep the pace up from earlier in the year. In 2017 the obvious reason was Sean Maguire's loss but it has been an issue in other years too.
Fatigue is a possible explanation especially as the dip tends to follow European games. This year Cork had six players play more than 2,500 league minutes – more than any other team. That is not ideal when you have the league's oldest team. Dundalk's greater scoring enables them to win more games by multiple goals - 78 since 2014 compared to 61 of Cork. Early substitutions then can be made to rest starters.
Cork have made efforts to add youth to their squad this off-season with Tadhg Ryan (21), Dan Casey (21), Garry Comerford (25) and Daire O'Connor (21) acquired under a reduced budget. Players over 30 such as Peter Cherrie, Damien Delaney and Steven Beattie are not returning. If these young players can earn the confidence of Caulfield, they may provide the legs to maintain a title push to October.
Derry City – Restoring the walls of Derry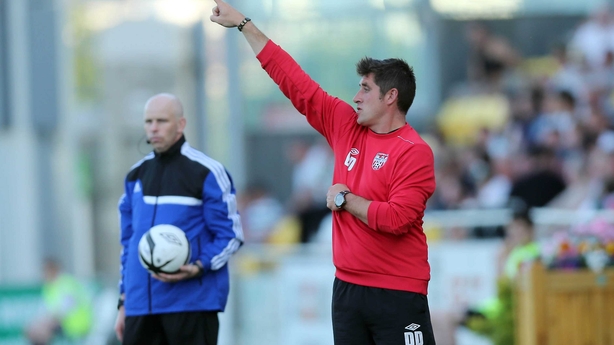 In the first two years of Kenny Shiels time in Derry, they had the third-best defensive record both years. A complete 180 occurred in 2018 leaving them with the third-worst, above only the relegated sides. The 70 goals conceded was their worst record since joining the league and it is not even close. They conceded 51 in 2003 and the next worst to that was 44 and you have to go all the way back to their debut season in 1987/88 for that. The result was their lowest league position since the 2003 season.
In the Premier Division era, only 14 worse defensive seasons were recorded before this year. 10 of those teams were relegated. It can hardly be seen as a great surprise. Aaron Barry and Dean Jarvis formed one half of the back four in 2017, making 29 starts each, but left for nothing to Cork City and Dundalk.
Conor McDermott made 28 starts and while he stayed, he struggled through injury in 2018. Lukas Schubert left having started 20 times. A lack of familiarity resulted in serious issues defending set-pieces with 15 goals conceded through that method the league's most, and 26 in total from crosses.
Since the end of the 2016 season, eight players have left Derry City with a combined 1,105 career appearances and 109 goals. They all joined other League of Ireland teams. That's not counting Ger Doherty and Rory Patterson, who they also now must plan for without, who have an additional 500 apps with 63 goals.
But the hope for Derry will come from, as ever, the young talent its surrounding area produces. McDermott and Eoin Toal are two examples set for bigger roles this year and they are joined by another young Derryman returning home, Patrick McClean. Defensive records were better when both McDermott and Toal were in the team during 2018. In the nine games Toal did not start, eight ended in losses (the lone win 2-1 at home to Limerick).
Declan Devine returns and in his previous spell from 2012 to 2013 they had the league's fourth-fewest goals conceded. One of his main challenges will be to guide his young defence back to stability.
Dundalk – Share the scoring burden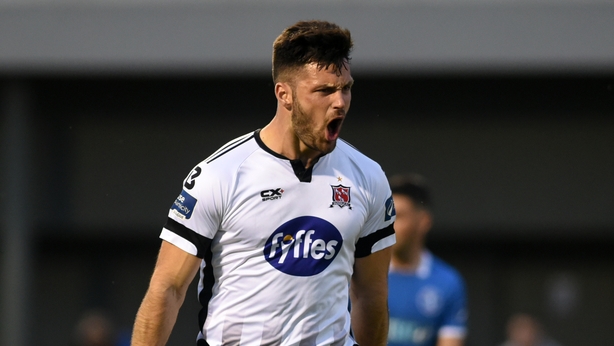 The real answer here is nothing but continuity. Dundalk romped to a league title in record time with amazing statistics across basically every examinable category. The emphasis will be on ensuring as smooth as transition as possible from the Stephen Kenny era to Vinny Perth. But, for the purposes of this article, we will be pedantic.
Patrick Hoban had one of the all-time greatest scoring seasons the league has seen last year with 29 league goals. That's 34% of the goals scored by Dundalk. Lionel Messi currently has 31% of Barcelona's and Harry Kane has 30% of Tottenham Hotspur's. It's also more than the 32% of their goals scored by Richie Towell in his stellar 25-goal season in 2015.
This owes much to Hoban's Terminator-like efficiency. He appeared in all 36 of Dundalk's 2018 games (35 consecutive starts and one sub appearance). In his previous two-year stint at Oriel Park there was only two occasions that he was not in the match-day squad. He had a one-game suspension in 2013 and missed one game through injury in June 2014. That's incredible durability but an insurance policy is also nice to have.
Adding Michael Duffy to the equation accounts for 42 of their 85 goals, so even any absence from him would be difficult to replace. Dundalk have taken steps to ensure they have good backups in place with signings of Georgie Kelly to provide goals and Daniel Kelly (no relation). The ex-Bray and Bohs winger ended with an impressive seven goals in his first season in the league.
However both are inexperienced at the highest level and Dundalk may hope to see Patrick McEleney return to his career-best scoring form of 2017 in getting 10 to provide reliable scoring in the absence of their main strike duo.
Finn Harps – Home clean sheets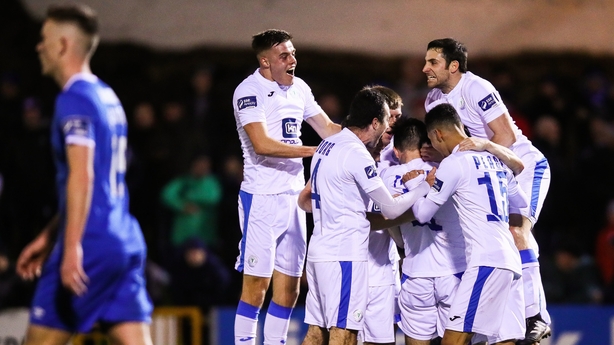 Finn Harps return after a quick rebound from the First Division. They were an unfortunate victim of the cull in the number of league teams in 2017. They actually had one more win in 2017 than when surviving in 2016 and only ended with two fewer points. But it wasn't enough to beat relegation. The main difference statistically was in conceding goals – they ended up with the worst defence in the 2017 season. Having kept nine clean sheets in 2016, it fell to just four the next year.
The difference came at Finn Park where they didn't prevent a single team from scoring. Even the 2011 Galway United team that conceded 52 at home on the way to 16 losses kept one clean sheet!
They had largely the same squad but one big subtraction was centre-back Keith Cowan who had started 27 times in 2016 but was robbed of the entire 2017 by serious injury. Having made over 200 appearances for the club with experience going back to Harps 2005 season their captain and centre-back will have a massive role again in 2019.
Shamrock Rovers – Holding onto leads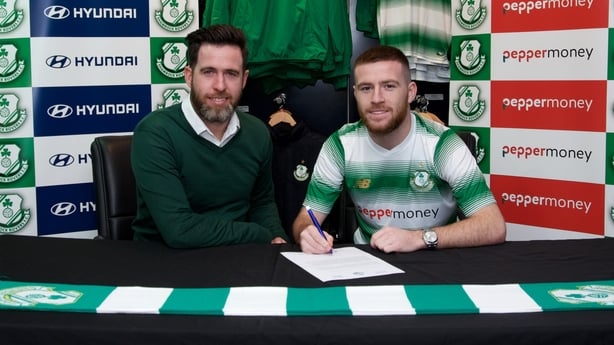 55% of goals conceded by Shamrock Rovers came in the final third of games. From week one, when a 1-0 advantage turned into a 3-1 loss to Bohs, Stephen Bradley's team were plagued by losing leads late in games.
It is in complete contrast to the start of games where they were the only team that did not concede a goal in the first 30 minutes of a game; the next fewest was five and the league average was 14 for that period. Jekyll turns to Hyde sometime around the half-time break. An improvement came when Alan Mannus returned in the gloves but the overall trend from the season is not something that can be ignored.
The Hoops only spent 370 minutes of the season in losing positions (second to Dundalk 308) which was less than Cork City's 420 but they still lost three more games due to falling behind late. It's not to say that their defensive record was poor, their goals conceded per game was their second best of the summer era after 2011. Their clean sheet total of 20 was only just behind leaders Dundalk.
This issue wasn't new to 2018. Over the past three seasons nine times half-time leads have not been converted into full-time wins, no team has a worse record. Over the past two, 31% of their goals conceded were in the final 15 minutes which is also the league-worst. Every team will have a weakness but if they wish to overtake Cork, who lead the league in late goals conceded at 14% over the last couple of years, an improvement is needed.
Sligo Rovers – Reliable Showgrounds scoring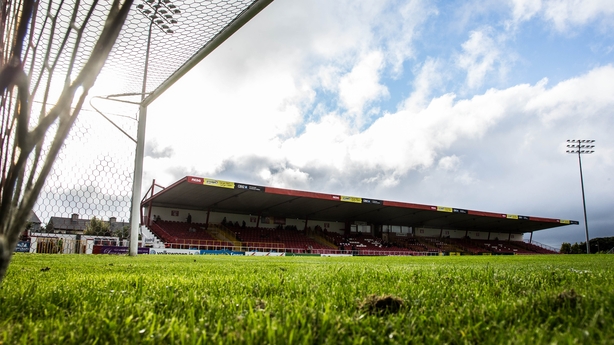 Only twice in the previous 13 years had a team scored fewer home goals per game than Sligo Rovers' 2018 total of 0.78 and avoided relegation (Bohs 2013 & Finn Harps in 2016). It could have been worse were it not for the late flurry of goals from Mikey Drennan with four in the last four.
He has now moved on to St Pat's along with six of the other eight players to score for the Bit o'Red at The Showgrounds in 2018. Defensive players John Mahon and Jack Keaney are the only two who go into this season with a home goal from the year before. Even though David Cawley scored a career-best six times, all of those were on the road where Sligo Rovers played ended with 10 more points.
Fellow Mayoman Ronan Murray joins Cawley in this year's squad and he currently looks set to carry much of the scoring burden, eight of his 13 goals for Galway United in 2017 came in home games. The 2019 season starts with Dundalk, who they failed to score against three times, Pat's who they failed to score against twice and Cork City likewise. Those early tests will show if there has been any improvement for Rovers in the final third.
Liam Buckley will need to bring his attacking knowledge. His teams have been in the top four for home goals scored in eight of the last nine seasons.
St Patrick's Athletic – Shooting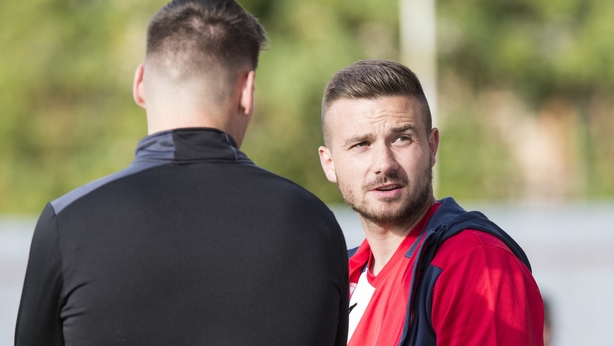 The Saints possessed the ball for 52.43% of their 2018 games, the third best in the league. There is generally a high correlation between having possession and making shots on goal but in this category, the Saints were only sixth out of 10 teams. It appears that too often when Pat's have the ball they lose it again before trying to find the net.
It is also interesting that only three goals were scored by them from outside the box, only more than Bray. The Saints tried to pass their way to gold-plated chances but didn't have the final piece of the puzzle. Two of those goals were from now departed Ryan Brennan and their current midfield line-up doesn't include many with records of goalscoring.
Further forward, new signings Brandon Miele and Drennan have records of willingness for long-range attempts and they may be key to adding that to their game.
Set-pieces were important for Pat's last year with 16 goals the most of the entire league. However, the deliveries of Conan Byrne, no longer a Saint, instigated 11 of those. Miele may also have big boots to fill here.
UCD – Supply Conor Davis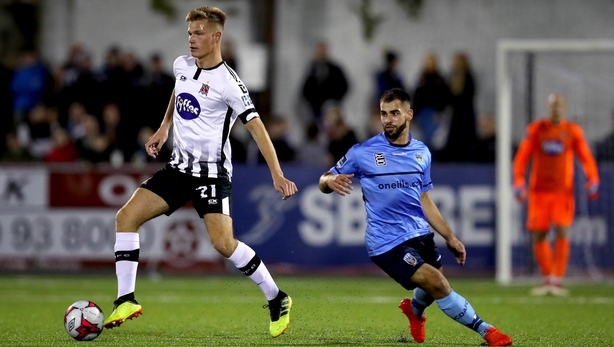 Good UCD teams score goals. With their philosophy of allowing young players to express themselves with a passing style, it leads to goals. Their three relegation seasons of the summer era came with their three worst goal per-game totals.
In 2003, they were relegated despite having the division's fourth-best defensive record. Again in 2008 they had the eighth-best record in a 12-team league. Their most recent demotion, in 2014 came despite conceding fewer goals than they had in 2011 or 2013.
A look at their top scorers tells a story:
2014 – Robbie Benson (5) – Relegated
2013 – David McMillan (12) – Survived
2012 – David McMillan & Graham Rusk (7 each) – Survived
2011 – Graham Rusk (9) – Survived
2010 – Ciaran Kiilduff (15) – Survived
2008 – Tadhg Purcell (3) – Relegated
It is clear having a reliable, scoring striker is a significant part of staying afloat. Georgie Kelly could have been that player but his departure for Dundalk means it looks to fall to Conor Davis. From a small amount of games after his August move to The Bowl, he appears very capable. He started three league games and scored in them all. That featured a hat-trick away to promotion-chasing Drogheda United and a fortnight later against Finn Harps, scored an 81st minute goal to seal promotion back after four years. It was their longest First Division stay since the early 90s.
Davis also scored against Premier Division opposition in knocking Waterford out of the FAI Cup showing the potential to score against higher level opposition also. The losses of Daire O'Connor and Greg Sloggett could be felt but if UCD can provide him the service he could be the player to follow in the footsteps of Kilduff, Rusk and McMillan and give UCD another year of top level football.
Waterford – More clean sheets away from home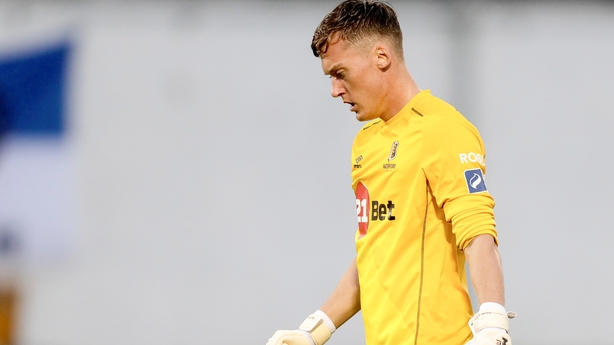 Waterford were good, not great, across most of the main statistical categories in their excellent first season back at the top level. They matched their league position of fourth best in goals scored, goals conceded and goal difference. But they did struggle to keep clean sheets away from home. They ended the season with three, with only Bray Wanderers' one a worse total.
Those three were to keep out goal-shy, relegated teams Bray and Limerick with the other coming away to Bohemians while they were in the middle of a four-game barren spell in home games. The season ended particularly poorly with 12 goals conceded from the final six away from the RSC. This coincided with the departure of keeper Lawrence Vigouroux – The Blues' had been conceding only slightly over a goal per game with him in the team earlier in the year.
The Chileans' void was filled by both Matthew Connor and Niall Corbet in the remainder of the season with Corbet's recent departure making the number position unclear going into the season. It is one of several challenges facing the Waterford defence which has also been hit by other departures.
Dave Webster and Dylan Barnett made a combined 60 league appearances in 2018 but they now need replacing. (Though they actually conceded fewer goals per game when they were not in the team). Paul Keegan's protection role in front of the back four will also be in new hands.
Waterford conceded a higher percentage of their goals from crosses (50% with the league average 34%) than any other team. This is possibly unsurprising for a team that tends to play without wingers who can protect full-backs but they also conceded a high number of goals from corners.
New defenders Maxim Kouogun and Damien Delaney will come with the task of providing an improvement in that area to keep Waterford in the top four.